In Q & A, a weekly feature of Fantastic Fangirls, we ask our staff to tackle a simple question — then open the floor to comments.
How would your favorite supervillain take people out on a first date?
---
CAROLINE
---
The Melter, like Howard Stark, is very fond of fondue.
Obviously.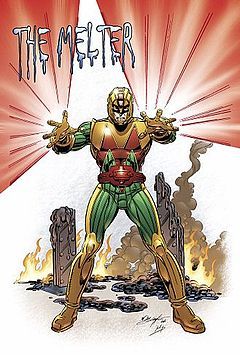 MARIE
Perhaps it would begin as a casual encounter in the botanist division of research facility, or a chance meeting at the local florist or arboretum. She seems harmless enough. For G-d's sake, her name is Pam. But there's something else about her that you can't put your finger on. Her scent maybe. Or the way her skin seems to have this otherworldly glow. Whatever misgivings you have, you find her aura both thrilling and irresistible.
She tells you to meet her at a charming (though by no means inexpensive) restaurant in downtown Gotham. The name sounds familiar. You read about in the papers. It has a world famous garden terrace with flowers from several countries, some are even genetically engineered and are therefore one-of-a-kind. You wonder about money. But she tells you not to worry about it. And before you can protest, she shows up in a little green dress and all seems right in the world.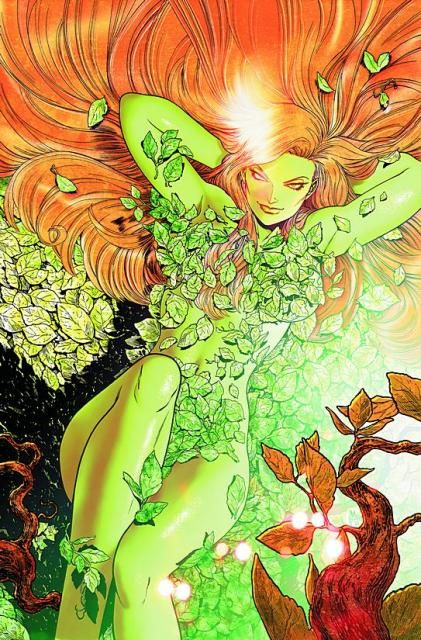 She knows the place well since the owner comes to seat you on the garden terrace himself. There are flowers everywhere and they make you feel a little heady. The feeling becomes more pronounced when she pours you some wine. She brought her own, she says. In fact, she grows her own vines. You tell her how impressed you are. Or at least you try to. For some reason, you keep tripping over your words. It's become harder to think straight. You shrug it off though. It's probably just nerves.
The first taste of the wine makes you feel like you died and went to heaven. And she laughs when you say so. You notice that she hasn't touched her glass.
The second taste makes you feel you have fallen in love. And she laughs when you say so, before reaching across the table to take your hand.
The third taste is different. You're not sure why. Then your throat begins to close and a very real feeling of dread fills you up like lead. You sputter that something is wrong, and she laughs when you say so.
Then the darkness settles in.
By the end of the night, no matter what happened, you would still find her absolutely intoxicating.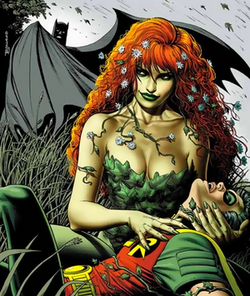 ---
SAM
Do supervillains date? You know. Supervillains, the kind like Zod or the Joker or Ursula or Zorg, who generally only care about revenge, chaos, or destruction. When would they find time to date? Sure, Joker has, at points in his career, had Harley in his life. And Zod has Faora. But I can't imagine any sort of date being involved in either of those relationships. No courting, or romance, or anything. Just… revenge, chaos, or destruction. And violence. Things that aren't good in relationships, in my opinion.
I guess I could see Lex Luthor out on a date. For appearances. I actually enjoyed the weirdness of Luthor and Supergirl, back when that was a thing. But he's definitely not my favorite supervillain.
All my favorite villains aren't really supervillains, they're complicated and complex and might actually really fall in love with someone who might make them rethink (even if only for a second) their life of villainy.
Like Regina, from Once Upon a Time. I'd like to see her out on a date. The mayor version, whose love for her son has made her a little less of a supervillain and a little more interesting and redeemable. Candlelight, a dark red tablecloth, a darker red wine, some kind of cell-heavy classical music playing softly in the background. Food involving truffles, because they're expensive, earthy, and decadent. Chocolate for dessert. It'd be a very sensuous affair, and you wouldn't really be sure, at the end of the night, whether she was going to slap you or kiss you.
Anyway. If you ever do go on a date with Zorg, who's probably my favorite actual supervillain of all time, make sure to bring him stones. Not one, not two, not three, but four.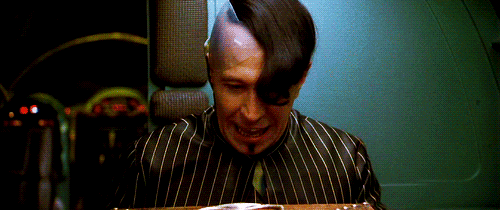 ---
SARA
Marie, you have such good taste in supervillians! I'm going to go in the same general universe and say that I would love to be taken out on a date by Talia Al-Ghul.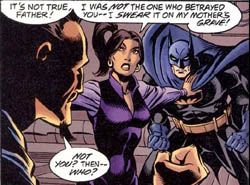 What what, Arab ladies in the house! No, but really, before the whole Damian thing, Talia was someone I actually looked up to in comics. I understand the almost blind devotion to your father thing and hey, it was an Arab lady in comics. What more did I need?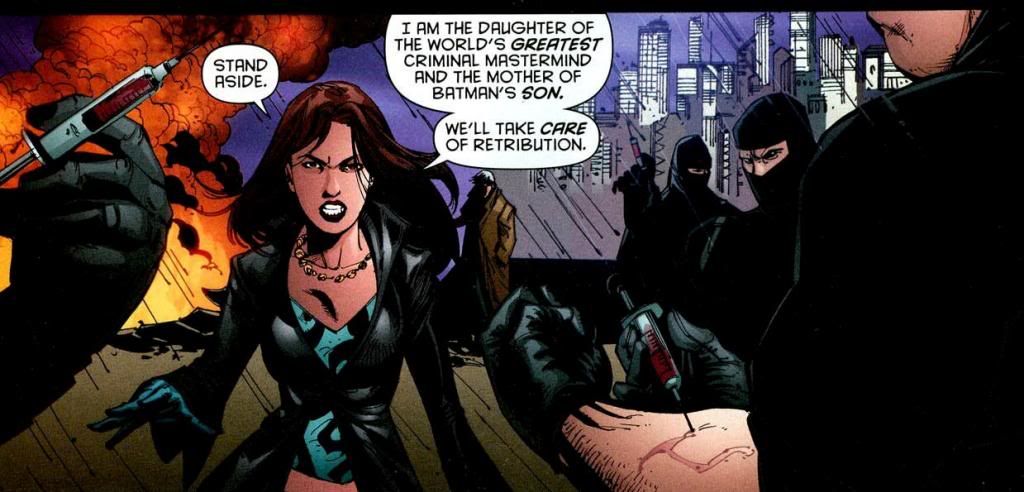 Well, for her not to have gone batshit (ahahahahahahaha) crazy and get revenge on Bruce in the most trite Greek tragedy sort of way.
You win some, you lose some.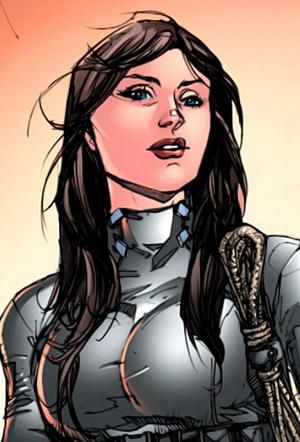 Either way, given Talia's lifespan and the sights she must have seen, I think a date with her would have been super fun and educational. Not to mention, given the fact that she's nearly always under the influence of a male figure (whether that is her father or dear, ol' Batsy), it'd be awesome to see what she would be like as an independent woman. I feel like we got an idea of Talia's dating style in the incredible episode of Batman Beyond "Out of the Past".
Talia mentioned her and Bruce's dating history from long ago as once involving eating risotto and pheasant in Milan (yum!). I think that sort of wining and dining across the globe might be a typical sort of situation for Talia.

Thankfully, she leaves activities like these for the second date…
---
So what about you? How would your favorite supervillain take people out on a first date?