In Q & A, a weekly feature of Fantastic Fangirls, we ask our staff to tackle a simple question — then open the floor to comments.
What comic character should host a talk show?
---
Anika
My brother suggested Doc Sampson, which was pretty brilliant. But as I was thinking about how AMAZINGLY AWESOME a Dr. Phil/Dr. Drew talk show for superheroes would be (right?!) I remembered another psychiatrist: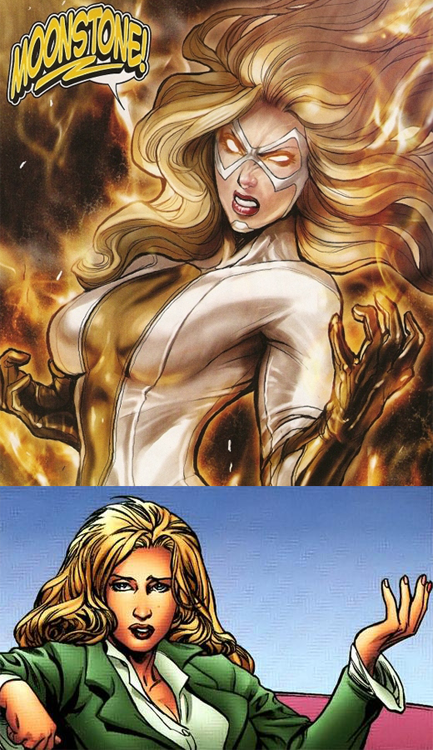 Best. Show. Ever.
And Harley Quinn can be a special consultant during sweeps.
---
Caroline
Hank McCoy, aka, Beast of the X-Men.
He's thoughtful, witty, well-spoken and a sharp-dresser. He teaches the kids about science, and he can do his own stupid animal tricks.
Tell me you wouldn't watch that show.
---
Jennifer
Though I've never watched it regularly, I've always been fascinated by the concept of The View — the idea of a show devoted to exploring the perspectives of several different women, allowing them to come together to interview guests and do other standard talk show things. In practice, I'm not sure it's ever totally worked, but in theory I like it a lot. And I can't help thinking that it would be pretty awesome to have a version in the Marvel Universe.
For four different perspectives, I'd say we'd need women in four different walks of life — a superhero, a civilian, a reformed and/or ambiguous villain, and maybe a mutant who doesn't necessarly want to be a superhero. And of course we need the Barbara Walters, the revered established figure moderating them all. For that Barbara Walters role, I think I'd choose Sue Storm — first lady of the Marvel U and beloved by pretty much everyone. For the superhero, perhaps Monica Rambeau — she doesn't seem that busy these days, and I'm sure she'd have a lot to share about her time as leader of the Avengers. For the civilian, I'd choose reporter Sally Floyd of Frontline — The View needs its conflict, after all, and Sally Floyd is a divisive figure to say the least. Villains are somewhat harder — I have a feeling this is the chair that would change hands the most. But if she was up for it, I think I'd start with the endlessly-fascinating Mystique, whose shapeshifting abilities and long life history would come in handy for any number of potential segments. And for our final role of non-heroic mutant, I'd pick X-Factor's Monet St. Croix, who's been everything from a teen superhero to a private detective and would be the most helpful in talk show discussions of fashion and beauty.
There's a pretty good chance this show would be cancelled within one season as a result of a supervillain attack wrecking the set and/or the women attacking each other during filming. But wouldn't it be fun while it lasted?
---
Sigrid
Is it cheating to say Booster Gold? Maybe it is. Okay, how about Wally West? I only really know him from the DC Animated Universe cartoons, specifically Justice League and Justice League Unlimited. But I think he'd be a fine talk show host. Personable, genuinely interested in people, and full of the energy required for the job.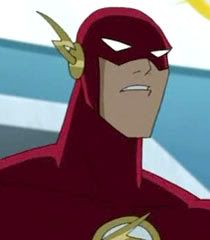 ---
So what about you? What comic character should host a talk show?