by Marie
This post contains the tiniest bits of spoilers.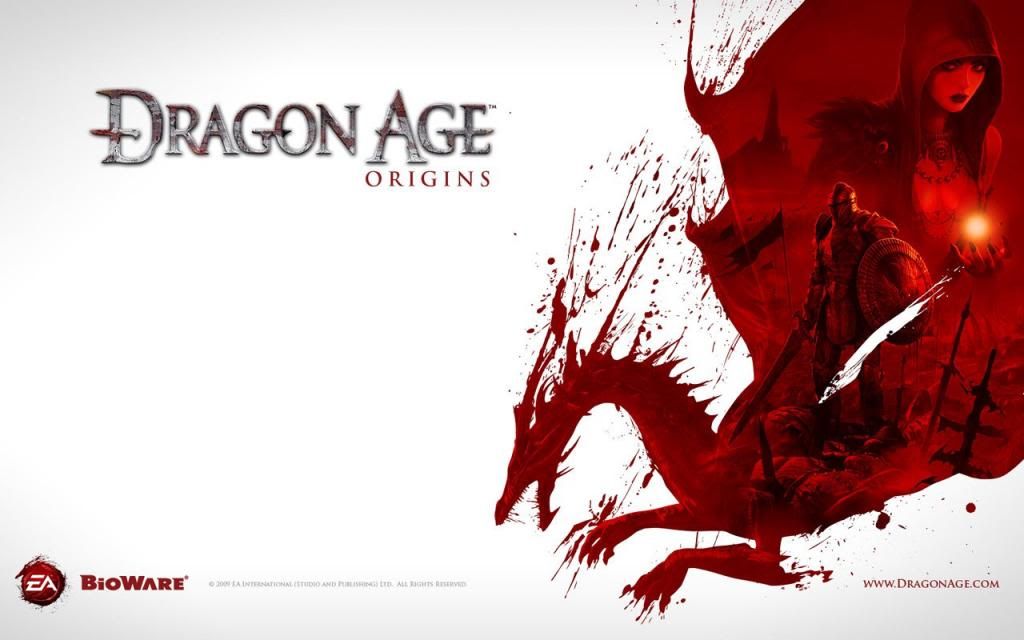 I'll never forget the first time I played Origins.
Granted, if one looks at the game as a whole, it could be said that there's not much that separates it from other dark fantasy RPGs. In fact, the setup of the first game could be described as your run-of-the-mill Tolkien tale. Instead of Sauron and an army of Orcs, you have the Archdemon and an army of Darkspawn. But while it seems easy enough to draw those parallels, Origins still has that "special something." You can see it in the enthusiasm of the game's fans (myself included). Many of whom I'm sure are avid connoisseurs of the fantasy genre—so you know they've got good taste!
You can call it an X factor. I prefer call it good writing.
There were many characters from my entourage that will stay with me forever. This isn't too much of a surprise, considering that Bioware did a good job of making me care about them. Even minor characters made a lasting impression: Knight Templar Cullen, King Cailan, and Duncan the Grey Warden just to name a few. But perhaps the one character I'll always have a soft spot for is Alistair.
I could be incredibly biased since he shows up as one your first allies in the game. And I'm not going to lie when I say that he was also one of my favorite romance options. But from a storytelling point of view, Alistair was one character I felt had gone through the most changes.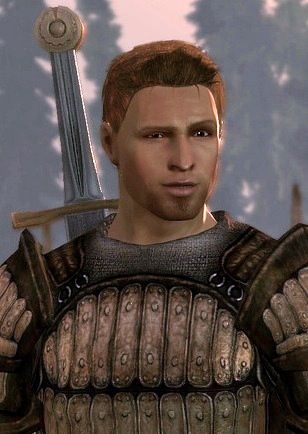 Which brings me to the comic book series.
"The Silent Grove" and "Those Who Speak" chronicles the story of Alistair as he embarks on a journey to search for his father, King Maric. His companions are the dwarven marksman, Varric and the rogue pirate, Isabela. Incidentally, both characters can be chosen as party members in Dragon Age II. Both series can be purchased as bundles from Dark Horse Digital Comics at an extremely reasonable price (you probably spend more money on Starbucks lattes during the week). Considering the richness of the content, the deal is a steal and I would highly recommend opening an account and subscribing.
Fans will also be glad to know that David Gaider wrote the story for both series. Gaider has shown also his chops with other tie-in work like the novels, Stolen Throne, The Calling, and most recently Asunder. Chad Hardin has done wonderful work as the artist of the series, rendering familiar characters like Varric and Isabela fairly well. To be honest, Alistair looked a little odd to me. But I'll give Hardin the benefit of the doubt, since we're dealing with a version of Alistair that's a little darker, moodier, and frankly a little more jaded. In fact, there are a few panels in which he looks downright menacing.
I also think that Alistair's face is hard to transfer in other mediums. You even see inklings of that during his cameo in Dragon Age II. Although to be honest, no one who made a cameo in that game got off scot free, except for perhaps Leliana. Whatever the reason, it almost makes you wonder if the face that a million fangirls fell in love with can only exist in all of its adorkable glory in the first game. But really, it doesn't matter in the end. He still hasn't lost that sly sense of humor!
Overall, Hardin did an amazing job. The layouts are carefully designed and certain panels with action are set against a backdrop of red. These especially echoed the feeling that you were watching a game unfold. Another perk was to see his rendering of countries like Tevinter and Antiva, which were only mentioned in passing thus far in the games.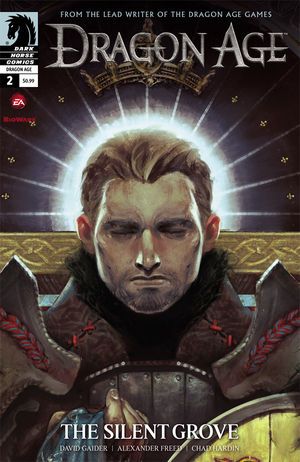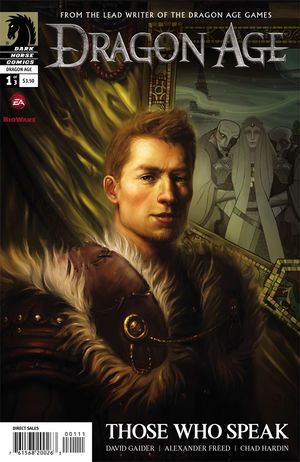 In "The Silent Grove", it becomes pretty apparent that Alistair had hired Varric and Isabela to come along on this seemingly impossible mission (King Maric had disappeared sometime prior to the storyline of Origins when his ship was lost at sea). Perhaps the first question that comes to fans' minds is, why them of all people? Why not any of the characters from Origins? Or evenThe Awakening expansion? Not that Varric and Isabela don't bring their own particular brand of fun. Both characters are still remarkably saucy and you could tell that Gaider had a lot of fun writing their dialogue. Anyway, I'll leave this particular mystery shrouded since it will be more fun unfolding it yourself.
Personally speaking, I'm glad that Varric and Isabela get to be featured in other work. This gives characters like Isabela, for example, to be more fleshed out. In the game, she always seemed tokenized as the ne'er do well tramp. In fact, most of her humorous quips are overtly sexual. At one point, one of your party members asks if sex was the only thing Isabela ever thought about. Only in "Those We Speak" do we get an actual glimpse into her backstory as a child that was sold by her mother to a cruel man. And to titillate you even further, Isabela isn't even her real name. As far as Varric is concerned, I felt that as the sometimes unreliable narrator of Dragon Age II, his story wasn't quite over yet. I'll be excited to see if he makes another appearance in Dragon Age: Inquisition.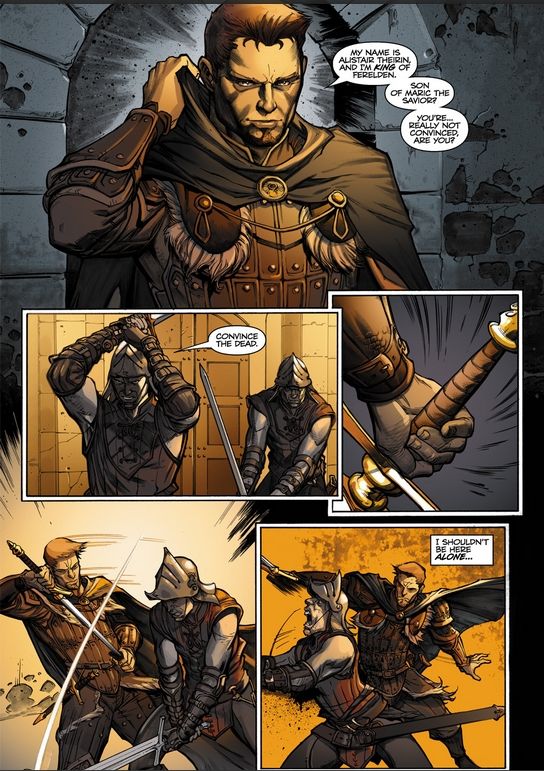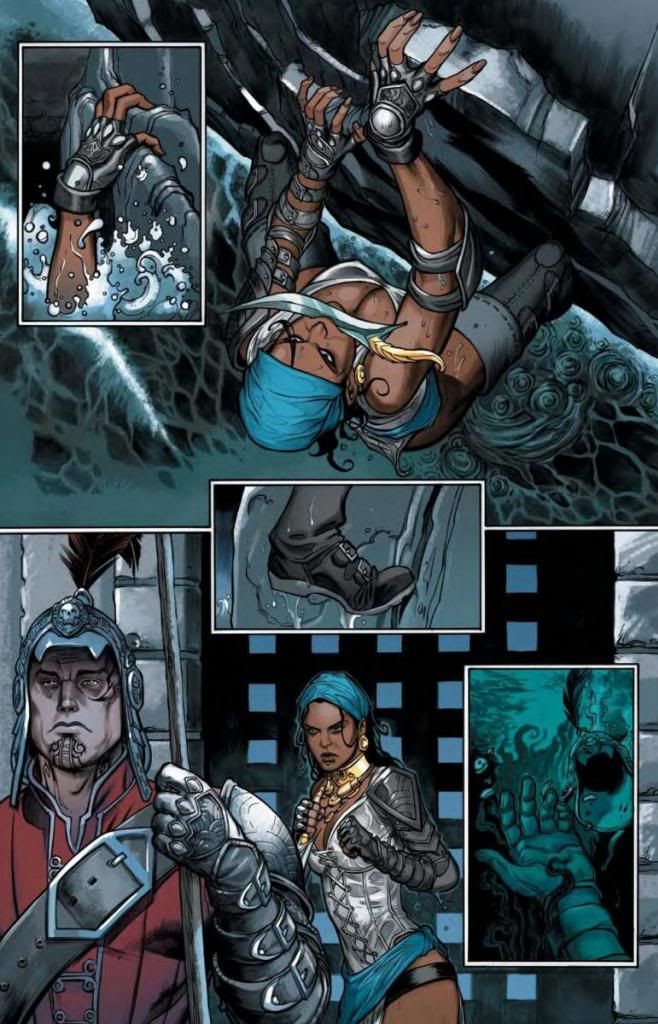 But back to the story of Alistair, who seems more determined than ever to find out exactly what happened to his father. The subtext seems to be tied directly to his role as the newly crowned King of Ferelden. Depending on your choices in Origins, Alistair is the very definition of the "reluctant king" due to his origins as a bastard son. Throughout the arcs of "The Silent Grove" and "Those Who Speak", we see Alistair truly come to terms with this duty.
On a final note, I will have to say that one of the best perks is Alistair's confrontation with Yavana, the "Witch of the Wilds" of Antiva. So yes, this confirms that Flemeth did indeed have other daughters besides Morrigan. It also presents entirely new questions that complicate Alistair's journey even further. By the end of the "Silent Grove" we discover that Yavana has been guarding a nest of dragons (which had been hunted to near extinction prior to the game). Exactly what do these dragons have to do with a promise that King Maric made to Flemeth years ago? And how do these dragons relate with Alistair's heritage?
Subscribe to Dark Horse and find out soon!