In Q & A, a weekly feature of Fantastic Fangirls, we ask our staff to tackle a simple question — then open the floor to comments.
What is a television series you are currently enjoying?
---
CAROLINE
Game of Thrones.
I read the whole Song of Ice and Fire book cycle (well, as much of it as exists) a few years ago, and then I watched the first season when it came out on DVD. I enjoyed it, I thought Iit was fine, but I wasn't even sure I was going to keep up with it.
Then — when I was sleeping or drunk, or an imp or a Red God whispered in my ear — I apparently pre-ordered the DVD's of season 2 from Amazon, and ended up watching most of it on a train ride from New Jersey to Richmond. (Spoiler: there are several scenes in season 2 of Game of Thrones that you don't necessarily want to find yourself watching on a laptop in a public train car. I make these mistakes so you don't have to.)
Anyway, I got through those and lo and behold, season 3 was starting on HBO. My cable company was running a special (I think it was called the We Know You Most of You Nerds are Downloading Game of Thrones Anyway, Give Us a Measly Cut Special,) so now I'm an HBO subscriber.
Since then, I've been enjoying Game of Thrones. I enjoy the show — the actors are great, the scale is epic, the costumes are amazing, and even though I technically "know what happens," I don't know exactly when the big events are coming, or what these particular embodiments of the characters will say about them.
Plus there's the Internet, and the bonus of watching the unprepared masses writhe in pain.
What can I say?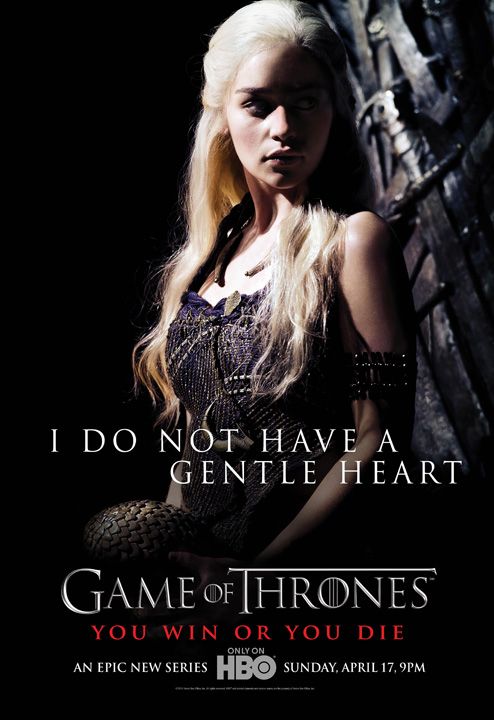 ---
JESSICA
It's the summer, which means most of the shows I watch have ended, but one of them is still going strong: Mad Men. It's hard for me to pinpoint why I like this show so much, since most of the stuff that happens on it is rather depressing. Just this season, Bobby Kennedy got shot, Don continued to cheat on his wife, and basically everyone was a dick to Peggy and Joan in the office. Maybe it's because it gives a realistic glimpse of what life was really like for many women in the 1960s. Betty, Peggy, and Joan all lead very different, but very real lives, lives pretty unlike the stereotypical female experience from the era I usually see depicted on film and TV. Or it might just be because everything everyone wears is the bessssttt.
Also I'm re-watching Star Trek TOS this summer because Spock and feelings.
---
GABBY
Apparently Jessica and I are enjoying the same TV show right now! Yes, I'm binging Mad Men although I'm definitely not up to date. I am currently enjoying season 4 on Netflix, and it's hitting the spot. The last time I watched this show, my grandmother had just passed away and it brought me a lot of comfort. The set decors reminded me of her house, and the characters' smooth voices lulled me to calmness. Now, my boyfriend has returned home for the Summer and I find myself alone in the city; all the ingredients were there for me to jump back into Mad Men. I'm enjoying watching Sally and Don grow up in this post-divorce season.
Otherwise, I watch a new show every two weeks for inconnu mag's GTFO TV Club. This week's show was Veep, but I can't really say I enjoyed it. I much preferred Teen Wolf, and I'm so glad I got caught up in time for season 3! That show is like candy. Delicious, Stiles-flavored candy.
---
So what about you? What is a television series you are currently enjoying?