In Q & A, a weekly feature of Fantastic Fangirls, we ask our staff to tackle a simple question — then open the floor to comments.
What is a favorite romantic comedy?
---
ALI
Before there were comics in my life, before the zombies and the horror movies, what I loved more than was probably healthy were romantic comedies. I own the complete works of Nora Ephron and Cameron Crowe (yes, even Elizabethtown). Rom-coms can definitely be problematic. But sometimes, you need witty, flirty banter and happily ever afters. Picking my favorite romantic comedy is a bit like picking my favorite child. I love so, so many of them.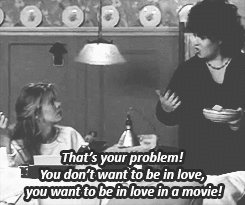 In my early 20s I probably would have said Singles was my favorite. What I loved (and still love) about Singles is that it's about about getting your life together on your own terms, before getting the person you were matched up with at the beginning of the movie. Even though Steve and Linda and Janet and Cliff should never, never, NEVER be together. That movie is basically learning how to move on and then not moving on. It is the movie that I think ruined me the most for actual, real-life romantic relationships.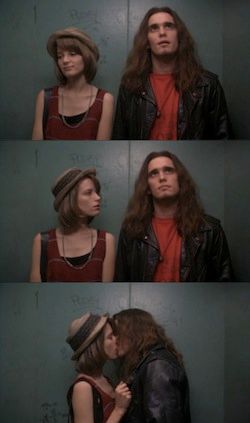 Probably one of my favorite movies of all time is When Harry Met Sally. It's also about getting your own crap together before getting into a relationship. For a movie from the 1980s, the gender politics are surprisingly progressive. And while the movie doesn't pass the "They talk about something other than a man" part of the Bechdel Test, the men in the movie only ever talk about women–even when they're at a football game. Love, Actually is also up there because it shows all the ugly, sad and creepy sides of love alongside the happily ever after stuff.
But if I'm going to pick just one, I think it has to be Bridget Jones's Diary. Bridget is my spirit animal. She is disorganized and awkward and full of bad habits, but she's genuine and honest and very loveable. And while she is a bit too preoccupied with changing her relationship status from singleton to coupled, she's also a bit too preoccupied with self-help books and making herself a better person. Daniel Cleaver is the worst thing for Bridget, but the flirty banter is so delightful that I love those scenes. Mark Darcy, whose own awkwardness is easily mistaken for coldness, loves Bridget just as she is. And really, that's the best kind of Happily Ever After.
---
CAROLINE
If you only recognize one scene from writer-director Cameron Crowe's 1989 debut
Say Anything. . . it's probably the one where lovable slacker Lloyd Dobler stands in preppy princess Diane Court's driveway, holding up a boom box, playing "their song," Peter Gabriel's In Your Eyes. Could anything be more perfectly late '80s?
I love the boom box scene as much as anybody; it's not something I'd advise a friend TO DO (if they could even find a boom box), but as a dramatic gesture it makes sense for the character. The fame of that scene threatens to sell the movie short, though. If you haven't seen it as part of the whole film, you might reasonably think that Lloyd is engaged in an organized campaign of driveway-standing, 'our song' playing and you want to say, "Chill out! Go home!" (The author of that famous patronizing-dating-advice-for-ladies book He's Just Not That Into Your did the universe one solid, when he admitted that in a just world, he'd be able to write a companion book for men, called, Dude, Get Off Her Lawn.)
In the context of the movie, though, I see Lloyd's action differently. After getting exceptionally close to Lloyd, Diane faced the prospect of seeing her beloved father go to prison, and in response she has drawn into herself and cut off her outside friendships. Lloyd doesn't know how to get through to her (it was 1989; you could just stop answering the phone,) so he makes his grand gesture to let her know, "I haven't forgotten, I'm here when you're ready." And then he walks away, and gives her time to come back to him, when she's ready.
Still, all told, is Lloyd a little bit too into Diane? Oh, probably. They're teenagers. But what strikes me the most about Lloyd's relationship to Diane is his kindness, his genuine admiration for her talents, and his ability to know just when to help her break out of her shell, and when to step back and make room for her own choices.
---
GABBY
If you scroll down the answers a bit, you'll find Marie's answer. And that is also MY answer.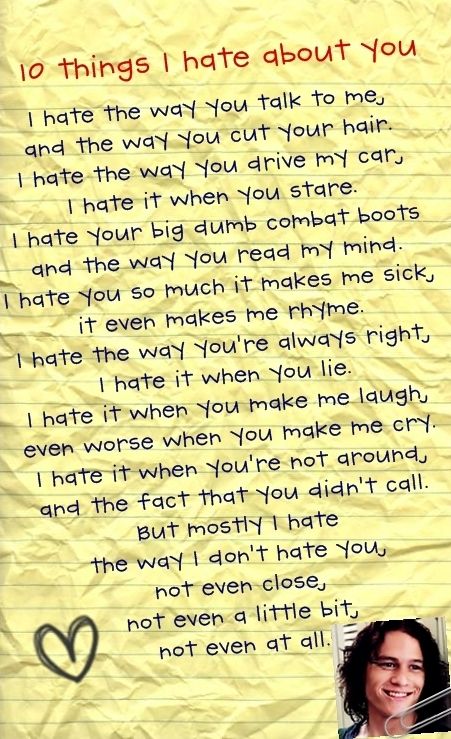 Always and forever.
(I'd just like to add one name: Kat Stratford. She is still, to date, one of my favorite movie characters in the whole world.)
---
MARIE
10 Things I Hate about You, always and forever.
It was the first romcom I saw that was a modern interpretation of a Shakespeare play, and the only one (that I know of) that ever featured Heath Ledger and Joseph Gordon Levitt on the same screen.
---
SARA
I'm going a little bit out there with this answer, but my favorite romcom ever is the Catherine Tate and David Tennant version of Much Ado About Nothing, which is my favorite Shakespeare comedy and the foundation for 58.96% of all modern romantic comedies.
Well, I don't know the exact percentage, but a good chunk of them are the basic "they hate each other, but then love each other" premise and I feel that Much Ado might be the earliest documented story that has that core plotline.
Anyways, why Catherine and David's? IT'S DONNA AND THE DOCTOR.
Okay, just kidding…kind of. When I say it's Donna and The Doctor, I mean, it's the incredible chemistry between Tennant and Tate that drives the ups and downs of this rendition. Catherine's comedic gifts are only upstaged by her dramatic scenes and David's wit and sarcasm make his romantic intentions all the more sweet as the story moves along. I LOVE, LOVE, LOVE this show. And, if you're like me and couldn't catch the play in person, you can get it off the Digital Theater site for 8 bucks. Best 8 bucks I ever spent.
Also, if you're daunted by Shakespeare and don't think this will be funny, don't. Just, don't. This play is HILARIOUS. SO. SO. SO. FUNNY. I honestly was cracking up for a majority of the time I was watching it. It's beautiful.
---
So what about you? What's your favorite romantic comedy?