In Q & A, a weekly feature of Fantastic Fangirls, we ask our staff to tackle a simple question — then open the floor to comments.
Who is a favorite character in The Hunger Games?
---
GABBY
I had a sick day today so I re-watched Hunger Games in preparation for Catching Fire. In doing so, I re-discovered my love of two characters. First, Rue: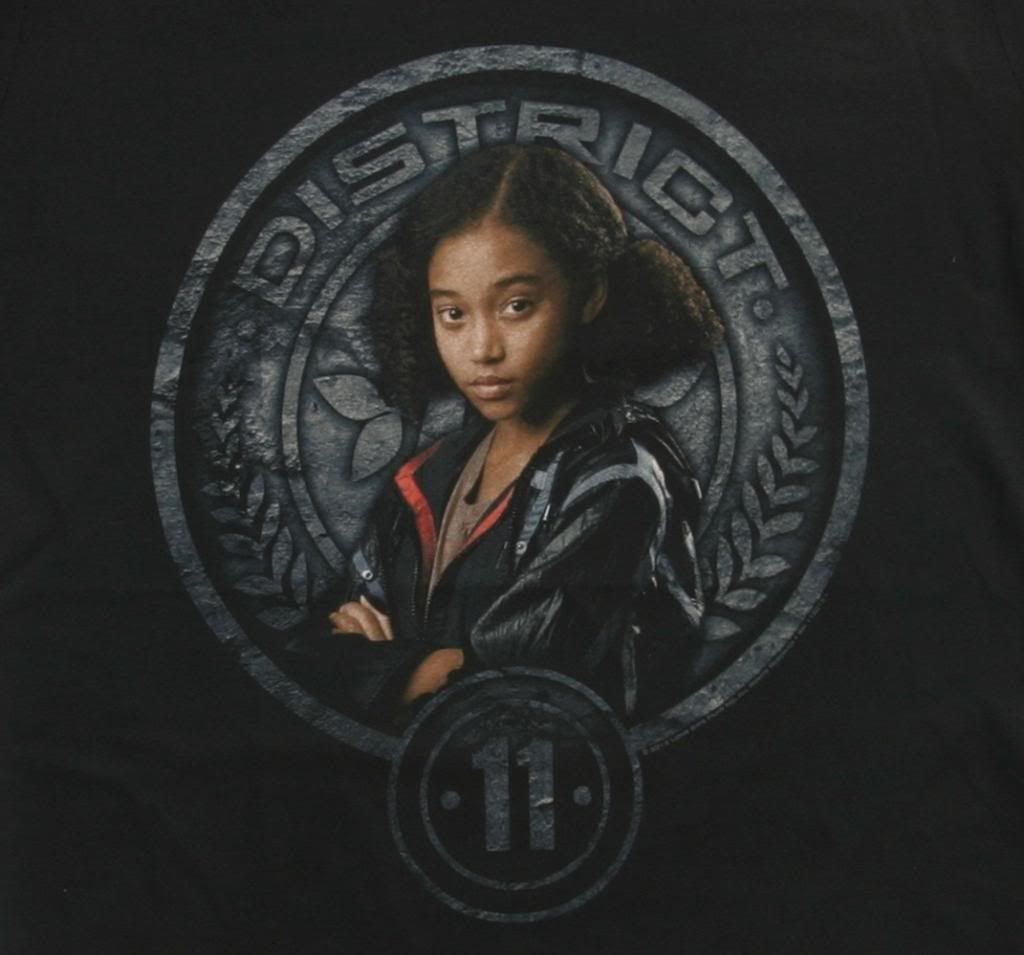 In the book, as well as in the film, Rue symbolizes one of my favorite human emotions: hope. Not only that, she's resourceful, clever, and amazingly brave. She has a good heart, and her death brings tears to my eyes, read after read, watch after watch. Though she is an obvious foil for Katniss as a stand-in for Prim, she's also her own person, and today I was reminded of her strength.
Second, Peeta:
I could write a dissertation about his character; how he is the moral center of the series in a story that has an "unlikeable" (very debatable) protagonist in Katniss. But for now, I'll stick to what makes him stick out to me: authenticity, intelligence, practicality and passion. I'm very much looking forward to the second film to see how he is portrayed, though I'm already a bit disappointed because they have decided to leave his leg intact, which was, for me, a very important part of his character growth in the books. We'll see.
To finish off, here's who I'm most excited to see on the big screen: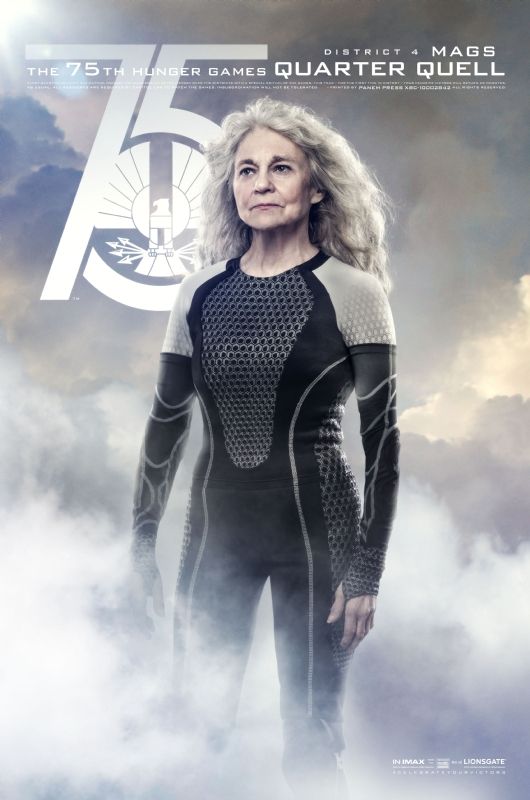 Shine on, Mags. Shine on.
---
JESSICA
It's really hard to choose just one, but in anticipation of Catching Fire, I'm going to go with Beetee and Wiress. There are a lot of really interesting characters introduced in the second installment of the trilogy, especially since the plot becomes so much more intricate, but I remember being really intrigued by these two when I was reading the book. It'll be really interesting to see how they are brought to life on screen.
---
MARIE
I agree with Jessica. There really are a lot of great characters to choose from, so this question was hard. For me, I have to go with Cinna. His character made a huge impression on me since the beginning of the series. I love the fact that he expressed his dissent through his designs, and also felt that they had such a large impact on the rebellion. He paid for it in the end, but his character's sacrifice made me think that there can be different ways of fighting in a war.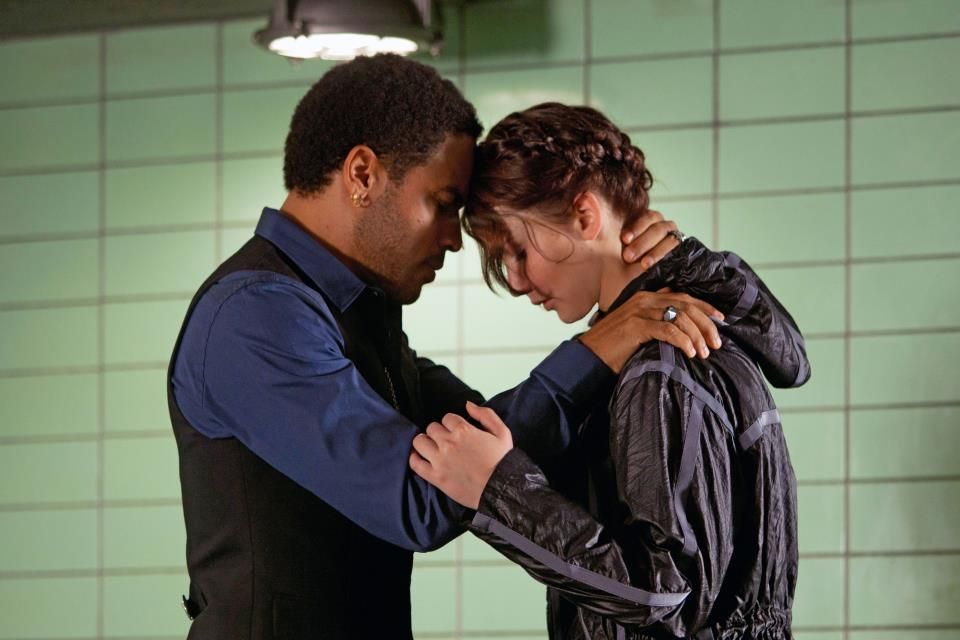 ---
So what about you? Who is a favorite character in The Hunger Games?