In Q & A, a weekly feature of Fantastic Fangirls, we ask our staff to tackle a simple question — then open the floor to comments.
Who's missing from the MCU?
---
ALI
After this passed season of Agents of SHIELD, we've got Inhumans and Terrigen Mist creeping it's way through the MCU. The conditions are perfect for the introduction of Kamala Khan. I mean, here's your cold open for the episode, a cluster of teenagers hanging around the Jersey City waterfront, Manhattan skyline in the background, Kamala's on the periphery, scolding her friend Bruno for dragging her to a "cool kids" party. The Terrigen Mists roll in off the Hudson like fog and we see a "changed" Kamala. After the title card, Coulson and the crew fly in to Jersey City to investigate an embiggening "Ms. Marvel".
Otherwise the post credit scene of Captain Marvel is a shot of a cluttered teenager's bedroom, walls plastered with posters of Captain Marvel and other superheroes, and Kamala hunched over her laptop working on slash fiction or playing World of Warcraft. That is the only post-credit scene I am remotely interested in seeing from Marvel Studios. THE ONLY ONE.
---
ANIKA
Dr. Karla Sofen. Kree exist, Thunderbolts are popping up, Captain Marvel is coming: give me my Moonstone!
---
CAROLINE
She-Hulk! Jennifer Walters kicks butt in Hulk form, while still retaining her self-control (if not her composure) and, she's a high-powered lawyer who can bring a different perspective by fighting crime in a non-punchy way. She could provide consulting services to Agents of SHIELD, go up against Matt Murdock in court, and still have time to fill in for cousin Bruce when the Avengers need a high-powered bruiser.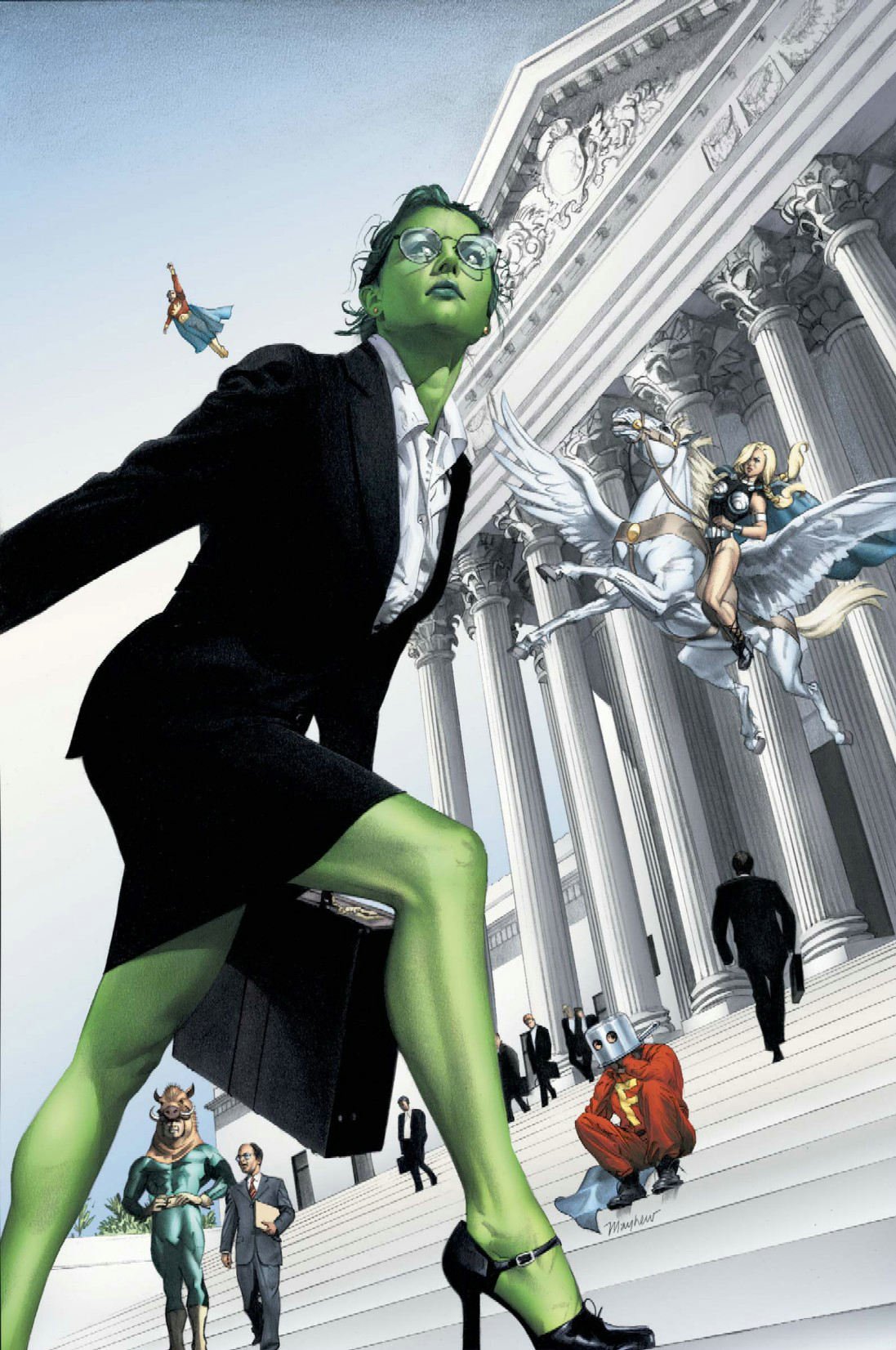 ---
So what about you? Who's missing from the MCU?