In anticipation of the season four premiere of Once Upon a Time (Sunday, September 28, 8PM on ABC) I've put together a list of ten essential episodes that follow the character of Emma Swan and her Hero's Journey.
I believe Emma Swan and Regina Mills are the dual leads and core characters of the series. Henry, Rumplestiltskin, and Snowing are vital, and beyond that there is a wealth of interesting and complicated players, both main and minor, but ultimately Emma and Regina are the essential point of view characters. While hardly exhaustive, these ten episodes explain who Emma is, and why it matters.  I'll post Regina's episodes later in the week.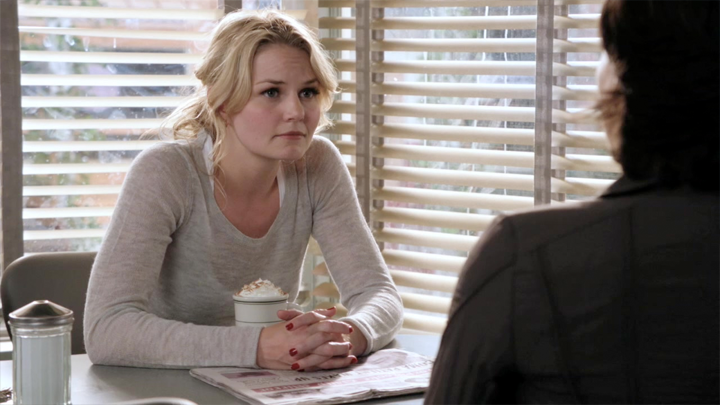 1.4 The Price of Gold
Cinderella is the featured story and character in this episode but much like her glass slippers, that's an illusion. It's all about Emma's essential traits and how they drive her choices. Unlike the rest of the cast, Emma did not have a previous life in the Enchanted Forest so instead of flashbacks we get a young woman in circumstances similar to the Emma of ten years ago: young, pregnant, and alone. It's also the first time we see the Savior saving someone; after telling Ashley — in what is probably still my favorite speech from the series — "there are no fairy godmothers in this world", Emma then spends the episode acting as Ashley's.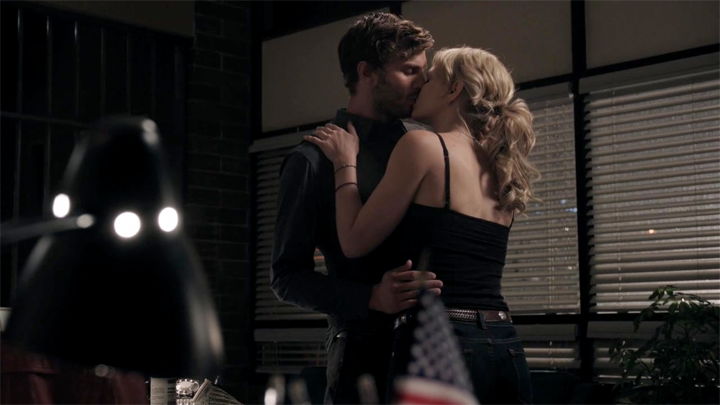 1.7 The Heart is a Lonely Hunter
Emma's trust issues are addressed, laid bare, worked through and then blown up in the most heartbreaking way possible. A beautiful and powerful episode that forces the season's overarching plot forward while highlighting Emma's role in the story.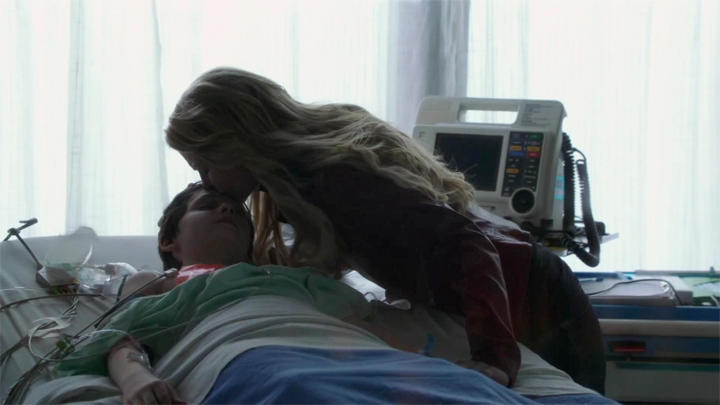 1.22 A Land Without Magic
In the season one finale, Emma realizes the truth and becomes the hero.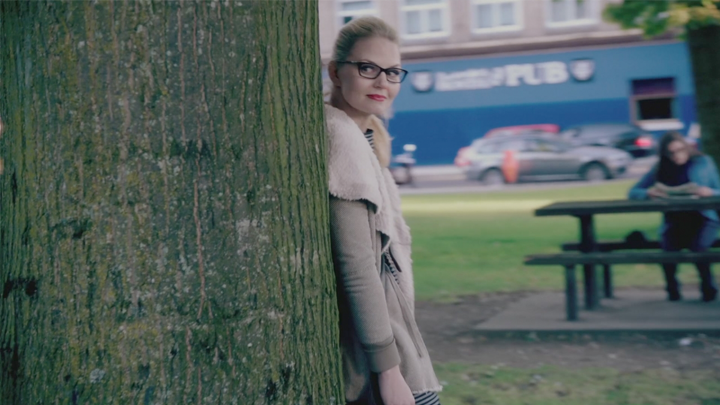 2.6 Tallahassee
A lot of Emma's story is mixed up with Neal Cassidy, Henry's father and Rumplestiltskin's son. Here we meet Neal and learn how Emma ended up pregnant in jail. The episode also features the beginnings of her flirtation with Captain Hook. While not one of my personally favorite episodes, it is an important chapter in Emma's story. And her glasses are crazy adorable.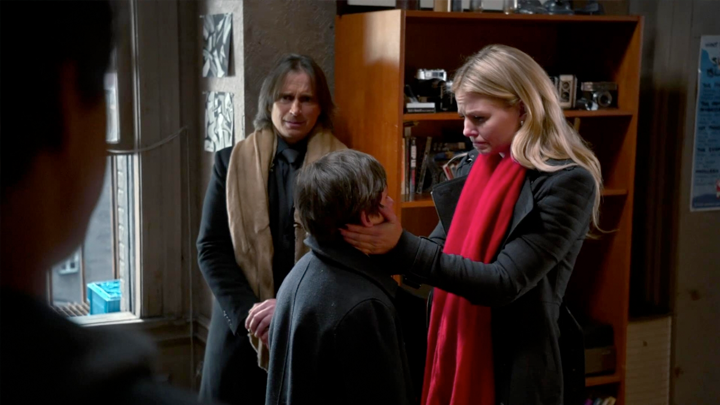 2.14 Manhattan
In this follow up to Tallahassee, Emma learns the truth about Neal's connections to the Enchanted Forest and Henry learns the truth about his father. Once Upon a Time is essentially a series about choices and consequences and this is a good example of that.

2.21 Second Star to the Right
The end of the second season is a mess and this episode is not immune. If you're going to skip any of these episodes for time, I'd choose this one. That said, Emma and Neal's story comes to a head when she finally admits the depth of her feelings and then, in a parallel to Graham, immediately loses him. Emma spends the majority of the third season closed off and that moment is a good part of why.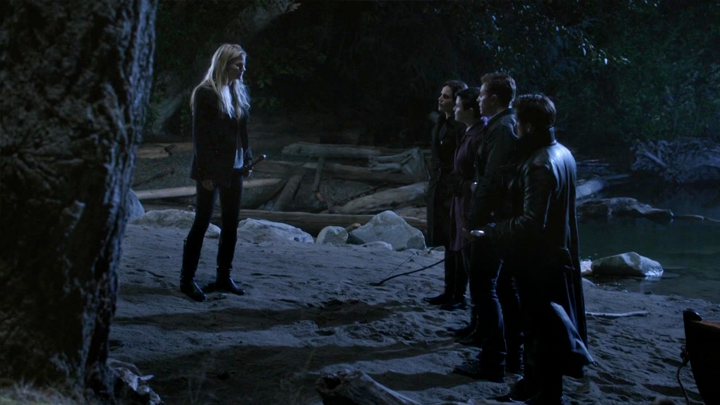 3.1 The Heart of the Truest Believer
This episode parallels The Price of Gold. We witness Henry's birth and Emma's choice to give him up, which is not just different from Ashley's but also different from Emma's ultimate choice to stay in Storybrooke, and now to journey to Neverland to save Henry. But in each case she chose what she believed to be best for Henry and by the end of this episode, while she is acting as the leader (the savior), she calls herself a mother. It's important that not just motherhood but mothering is an important element of Emma's character.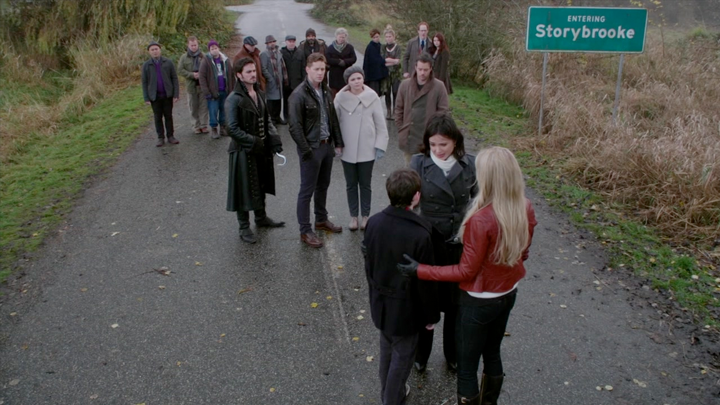 3.11 Going Home
In this devastatingly sad episode, Emma and Henry leave Strorybrooke and it ceases to exist behind them as everyone else is returned to the Enchanted Forest. Once again, Emma (and the others) choose what is best for Henry and once again Emma is positioned as the outlier, and the outsider, the puzzle piece that doesn't quite fit anywhere. But here she, and Henry, are given a happy ending, false and fleeting (it doesn't even last the episode!), but still heart wrenching.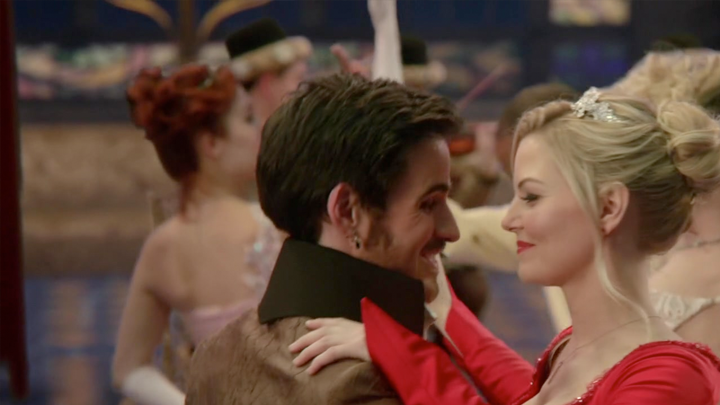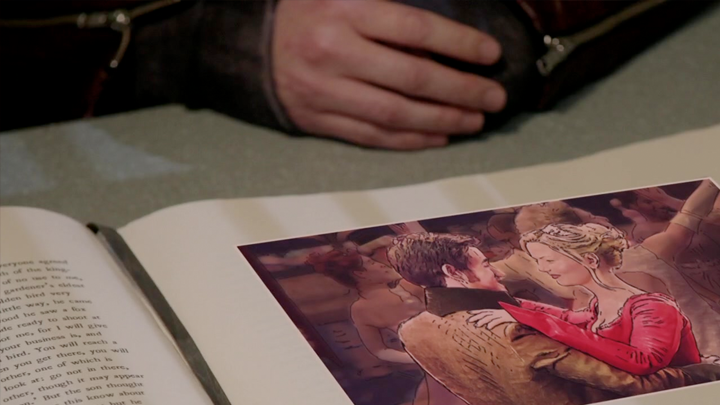 3.21 Snow Drifts
3.22 There's No Place Like Home
Emma spends the third season stuck in her story but the pay off in these two final episodes is probably worth it. Like Marty McFly before her, Emma is flung back to the moment of her parents meeting and entirely screws it up. She and Hook have to scramble to fix the fairy tale and in so doing Emma finally makes it into Henry's book.