In Q & A, a weekly feature of Fantastic Fangirls, we ask our staff to tackle a simple question — then open the floor to comments.
What returning TV series are you looking forward to?
---
ANIKA
For the past couple weeks I have been obsessively rewatching The Good Wife. Until the last half of the last season it was a show I enjoyed when I remembered to watch but nothing more. Then (Spoiler!) they killed off not just a main character but the main character everyone assumed was the title character's soulmate or in tumblr terms her endgame romance. Instead, he died. There will be no reunion or resolution, ever, for any of the players.
The creators tell us the show was never about a love triangle but the "Education of Alicia Florrick". That wasn't new, but it was news. And I became newly invested. I went back to the beginning and watched with less distracted eyes. And I can't wait to see what comes next.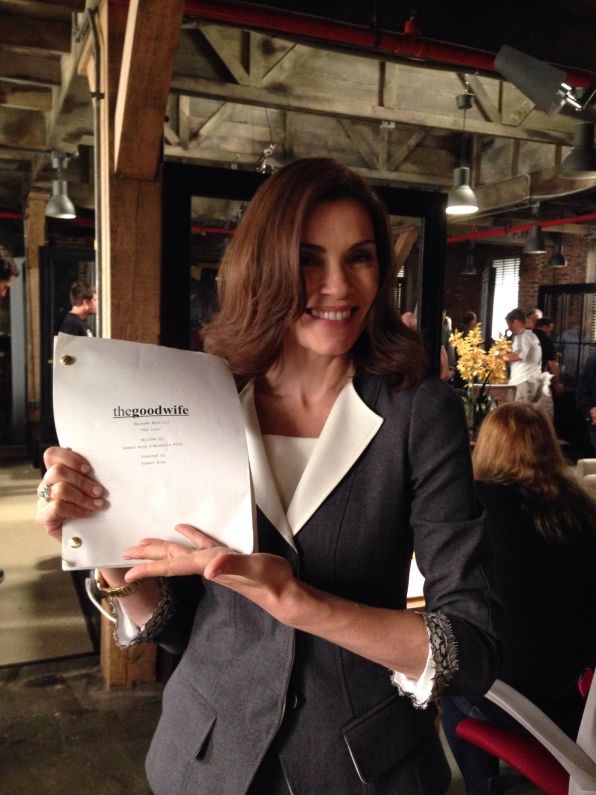 ---
JENNIFER
I've been watching Revenge since season 1, when my friends and I would e-mail each other constantly about how it was "So revenge-y!!!" So it was disappointing when the show took a noticeable dip in quality in season 2, becoming too convoluted and losing track of its central premise — that is, the need for our protagonist, Emily Thorne/Amanda Clarke, to get revenge on the evil, wealthy Grayson family for the framing and death of her father. Season 3, though, was back on track, after the jettisoning of extraneous or ill-advised plot points (and the showrunner), and it ended on a slightly predictable but still game-changing cliffhanger. Sure, the plots are still ridiculous and sound absurd if you try to explain them to someone who hasn't watched the show, but Revenge revels in its own unabashed soap opera-y qualities, and I can't wait to see just how revenge-y season 4 will be.
---
JESSICA
So this has been my answer to Q&A's before, but…Nashville! I'm the biggest loser. This is like the only show I watch. I love is SO MUCH. I don't have TV, and this is the one show I'm sure never to miss. The music! The drama! My beautiful home state of Tennessee! WHAT IS RAYNA GOING TO SAY TO DEACON???? WHAT ABOUT LUKE WHEELER? This show is really a problem because I want terribly for Rayna and Deacon to be together BUT I know that getting the two main love interests together is either the kiss of death for the relationship or the television program. SO TORN.
If I had to go with a runner-up, it would be The Mindy Project. This show isn't as popular with my friends as I would expect, and I'm not sure why. It's really funny, especially with the addition of Adam Pally last season as Peter. And Chris Messina is so attractive for no good reason. I guess I'm a sucker for a misanthrope. ANYWAY Mindy and Danny's romance is supposed to actually kick into gear this season, and I'm excited/nervous because I really like them as a couple. Basically I have the same concerns as I have with Nashville. I'd better get the wine and tissues ready…
---
MARIE
I'm really looking forward to the return of Once Upon a Time. While the show's definitely had its ups and downs, there are a few things that I'll be on the watch for this season.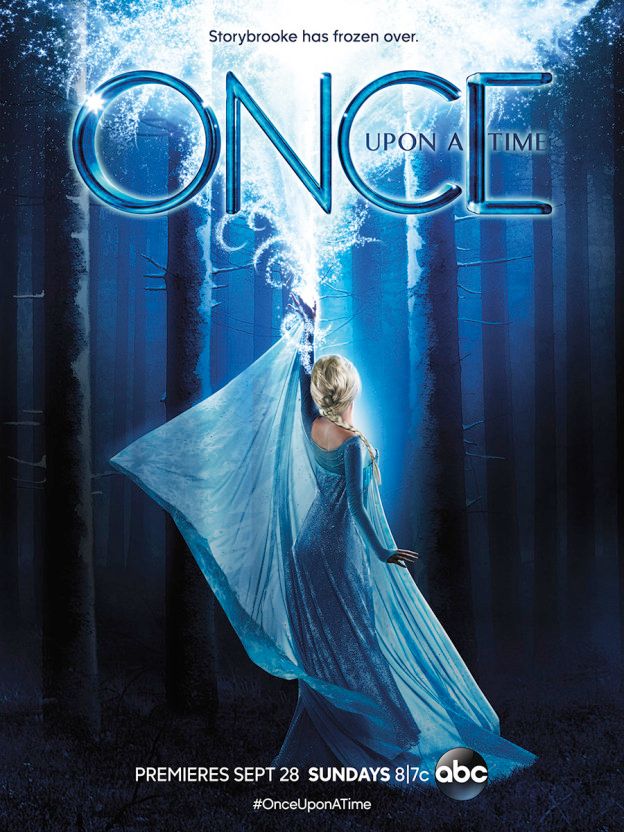 One of those things is whether they can actually pay off Frozen and Maleficent: two of the biggest fairy tale blockbusters that Disney came out with in the past year. It would be easy to condemn Once's creative team for cashing in on that wave. However, I see them as really great opportunities to expand on those stories.
What new and surprising things can the Once team bring to the table that we haven't seen before? How are those things going to drive the characters that we all know and love (or love to hate)?
No matter how much you look at it, how the show will answer those questions is going to be pretty ambitious endeavor, and that's really the core of what's fueling my excitement. It's less about whether we get Elsa, Anna, or the Big Bad from Sleeping Beauty. It's more about whether the show can succeed when these larger-than-life characters come into play.
---
SAM
Brooklyn Nine-Nine. Two comedies debuted last year that I surprisingly loved, but Trophy Wife was, sadly, cancelled. Thankfully, Brooklyn Nine-Nine wasn't. I went into it with really low expectations, because I am pretty anti-Andy Samberg. I didn't want to watch a show that centered him and his man child character.
Or I should say I was anti-Andy Samberg. Sure, he plays a man child, but it works in the context of the rest of the characters. Seriously, every single one of the main characters is amazing. And the cast is diverse. There are more people of color in the cast than white people, because it takes place in New York City. It's sad that that's so refreshing. Plus there's this guy:
Robbed at the Emmys, I tell ya.
Brooklyn Nine-Nine is consistently funny. There's at least one laugh-out-loud moment per episode. It's also easily quotable which, as one of those Simpsons fans who takes every opportunity to share my favorite quote, is something I appreciate.
(Of course. It's the only one that measures mouth feel.)
---
So what about you? What returning TV series are you looking forward to?