In Q & A, a weekly feature of Fantastic Fangirls, we ask our staff to tackle a simple question — then open the floor to comments.
What's your favorite part of Summer?
---
JENNIFER
For this Jersey girl, summer has always meant trips to the beaches and boardwalks of the Jersey Shore. Most of my favorite childhood summer memories come from days spent at Keansburg Amusement Park, a tiny stretch of boardwalk with rides and carnival games and arcades. As an adult, I still enjoy visiting the park for the chance to play Skee-Ball and win stuffed animals I don't need. Keansburg is summer for me, and so are the other beaches where I've spent lovely afternoons splashing in the waves and burying my friends in the sand. In the aftermath of Hurricane Sandy, going down the shore means more to me than ever, and I never want to take one of the best parts of my state for granted.
---
MARIE
They say that there are only two seasons in Chicago: winter and construction. If winter is coming to the Westeros, winter never seems to leave the Midwest. Just last month, we had a light snowfall.
So you can imagine the small comfort (buried somewhere in the blinding frustration) we feel when the orange cones start lining the streets and expressways: because at least that means we can remove our summer clothes from storage.
I still keep an ice scraper in my backseat though, just in case.
But my favorite part of a Chicago summer are the festivals. Especially the Taste–and I'm not just talking about the one in Grant Park. The burbs have great ones too. There's nothing like going from stall to stall with an authentic Polish sausage in one hand and an ice cream cone in the other. Mmm.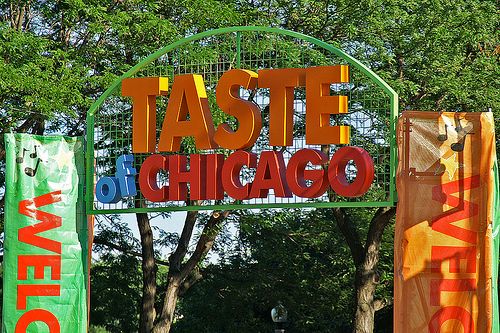 SARA
Brooklyn summers are marked by Italian ices, Coney Island, and pickup games of roller hockey in the streets. If you can't imagine it, watch an episode of Nickelodeon's Hey Arnold. The similarities are staggering. But, seriously, hanging out on our stoops with lemonade and brownies into the balmy summer evening is what life is all about and I am so happy summer is finally here!
Oh, and NYC Pride. NYC Pride is one of the best parts of summer.
---
So what about you? What's your favorite part of Summer?