In Q & A, a weekly feature of Fantastic Fangirls, we ask our staff to tackle a simple question — then open the floor to comments.
What's your favorite movie musical?
---
MARIE
I remember seeing a stage play of The Phantom of the Opera when I was in the third or fourth grade. I think what drew me into the story were its similarities to Beauty and the Beast (one of my favorite fairy tales and Disney movies). I also adored the visually stunning 2004 film with Emmy Rossum and Gerard Butler. From what I remember, the reception back then was pretty mixed–but that didn't stop me from buying the DVD and spending nearly every waking moment replaying and reenacting my favorite numbers.
A close second favorite would be Moulin Rouge! because it's campy and because I can, can, can.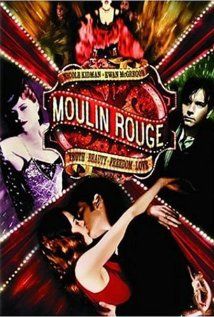 ---
JESSICA
I've always found it odd that I've never cared much for musical soundtracks, or even necessarily seeing musicals live (although maybe that's just because it's so expensive…) but I love a good movie musical adaptation. It probably doesn't even have to be good – I think I just like to watch people sing in costumes (=why I still watch Glee). In choosing a favorite, I think I'd go for the 2007 version of Hairspray because that movie is just so damn happy. It's funny, it sends a positive message, the tunes are catchy, and I adore 1960s fashion.
---
JENNIFER
It's probably easier for me to answer the question "what is your favorite non-musical movie?" For the longest time, I've listed my top three favorite movies as Disney's Cinderella, the 1971 Willy Wonka and the Chocolate Factory, and Newsies. But I don't necessarily think of the former two as musicals, first and foremost — Cinderella is a cartoon and a fairy tale, and Willy Wonka is a children's book adaptation and a fantasy. Newsies, though, is neither animation nor adaptation — it's an original musical, written for the screen, performed by a whole passel of adolescents singing, dancing, and acting on an old-Hollywood sound stage. And it is my jam.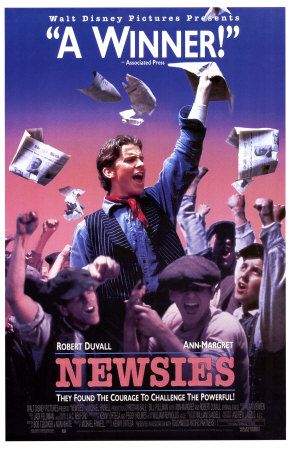 I didn't see Newsies as a child, even though I was 6 when it came out and easily could have. Still, when I saw it for the first time in high school, it hit me hard. It had everything I wanted: a fish-out-of-water narrative, an historical New York City setting and based-on-real-life plot, plucky kids working together to take down the powerful and corrupt, a pro-union message, and a central friendship between two very different young men learning from each other and forming a lasting and devoted partnership. Also, I was 16, and it wasn't hard to notice that 17-year-old Christian Bale was really pretty: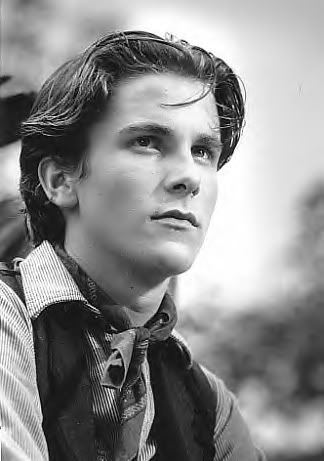 Newsies isn't for everyone. It's long, for a kids' movie, some scenes (mostly the ones with adults in them) drag, the romantic subplot is weak, and the singing isn't stellar. But I still think it's genuinely a good movie, box office failure though it was, and it will always hold a very, very special place in my heart.
---
ANIKA
The plot of An American in Paris is a muddle, the romance is trite, the end is nonsensical and absolutely none of that matters because it has Gene Kelly, Gershwin, and a sixteen minute long ballet sequence. I want to live in that movie.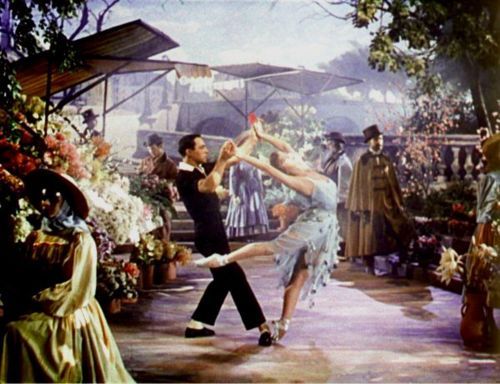 ---
SAM
I couldn't help myself. We have a lot of answers this week, but I had to say something. And that something is:
Grease 2
Let me tell you something about Stephanie Zinone (Michelle Pfeiffer, above). She chooses to wear pants… in 1961. She works at a gas station as a grease monkey. She refuses to be tied down to a T-Bird just 'cause she's a Pink Lady. She dates who she wants to date, not who people say she should. She calls people out when they act ridiculous. And in the end (spoilers) the dude changes for her, but she's really happy at the reveal because she was falling for the real, brainy him anyway. Plus there are songs about sexual reproduction, nuclear war, and bowling. How do people not love this movie?
---
So what about you? What's your favorite movie musical?