In Q & A, a weekly feature of Fantastic Fangirls, we ask our staff to tackle a simple question — then open the floor to comments.
What comic book character should stay or should have stayed dead?
Anika
It is my belief that all dead parents should remain dead. Lemony Snicket puts it best: "If you have ever lost someone very important to you, then you already know how it feels; and if you haven't, you cannot possibly imagine it." My mother died when I was 13 and my youngest brother was 5 and for that first year without her all my brothers or my father or I wanted for any birthday or Christmas was her back. Comic books are fantasy, they are not meant to be realistic, but I believe granting this one wish, no matter how or why, no matter what happens next or how well it is done, crosses a line that should not be crossed. Maybe because comics are ostensibly written for the 12-25 set, but mostly because no matter how old you are when your parent dies that loss is too meaningful to be treated so cavalierly as a Comic Book Event (!).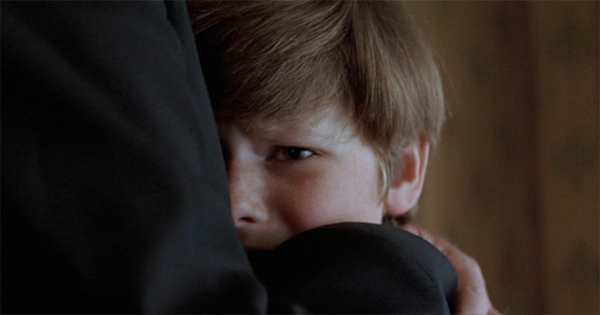 Caroline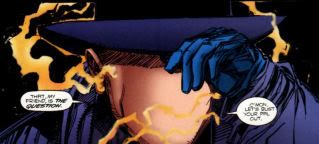 Vic Sage, the original Question, is one of my favorite characters in all of comics. I've read as many of his adventures as I could get my hands on — from the politically dubious Charlton Comics series in which Steve Ditko created the character, through Denny O'Neil's great DC run in the '80s, to his pivotal role in the weekly 52 series a couple years back. And I never want to see him again. That's not because those stories were bad, but because I think they're brilliant. Particularly, I love the 52 storyline in which Vic takes former Gotham cop Renee Montoya on as a protege, and gradually reveals that he's dying of cancer and wants to pass his identity on to her. It's a long, painful death, and it feels like a real death — not an excuse for characters to use words like "legacy," not a comic book gimmick that can easily be undone. I love Vic; I know that Renee grew to love him, and I know what the loss meant to her. I'm usually quite forgiving about comic book resurrections happening on the slimmest of pretexts. But whenever I think about the story of the Questions, I think, "This death needs to matter; this one needs to stay."
Jennifer
Sabretooth.
My answer to this question has nothing to do with the villain himself, though I'm not especially fond of him and don't particularly miss him. It also has nothing to do with character motivation, or the emotional power of the original death, or any of those other deep and meaningful things my fantastic compatriots have discussed. But it's important to me nonetheless, because it represents the necessity of logical storytelling.
When Wolverine killed Sabretooth, he did so by cutting off his head with the Muramasa blade. This sword, as readers of Wolverine: Origins know, is the only weapon that can kill Wolverine — the only weapon that can counteract the influence of his healing factor. Using the sword was a sensible choice for Logan to make: he took the blade from Cyclops (to whom he'd given it with implicit trust) and used it to kill his greatest enemy, whose healing factor works similarly to his own. The blade killed the feral and crazy Sabretooth, and all was well.
But in order for the blade to remain important, in the Marvel Universe — in order for it to remain a valid threat to Wolverine's life — it has to truly work. If Sabretooth comes back, the blade's power will be invalidated. We'll know its effects aren't permanent, and Logan's fear of its capacity for murder will evaporate.
I don't think Marvel will ever kill Wolverine. But a character that powerful needs a weakness of some kind, and the Muramasa blade is his. Bringing back Sabretooth would be the story logic equivalent of declaring that Kryptonite no longer harms Kryptonians, and I can't imagine that ending well for anyone.
Sigrid
Let us remember those perennial dead characters: The Hero's Motivation. Annie Richards. Ben Parker. Martha Wayne. Rose. Please, please, to any and all writers and editors reading this — don't bring these back. It's okay to bring back Scott Summers's parents because they are not his motivation, his reason for being a hero. But the dead motivator — the burden of loss or guilt that drives a hero to slink into the spandex and strap on the stiletto heels and go out night after night — don't bring them back from the dead.
Because once you do, there they are. Alive. And the whole line of storytelling based around their death is cut off to you. Sure, you can make them a villain. Sure, you can make them an antagonist, you can have confrontations. But as Stephen King explained in his nonfiction book Danse Macabre, the bug behind the door is always scarier than the bug you can see. No matter how frightening the monster is it can't compare to the one you imagined. So it is with guilt. With blame, with responsibility, with personal self-loathing, with fear, with shame — being afraid of what your dead Uncle thinks of you is always going to be more scathing than anything he could possibly say. It's the unrealized potential of the conversations never had that make The Hero's Motivation motivating. Please, no matter how tempting it looks — please leave them dead.
What about you? What comic book character should stay or should have stayed dead?