In Q & A, a weekly feature of Fantastic Fangirls, we ask our staff to tackle a simple question — then open the floor to comments.
What comic do you, personally, want to be a character in?
---
ALI
Phonogram. If only for the selfish reason that I will never be as cool as everyone in the Phonoverse. Actually, I kind of take that back. Most of the characters in Phonogram are flawed and emotionally dented and bruised. But they look so freaking cool. I mean, how could you NOT want your life to be like this?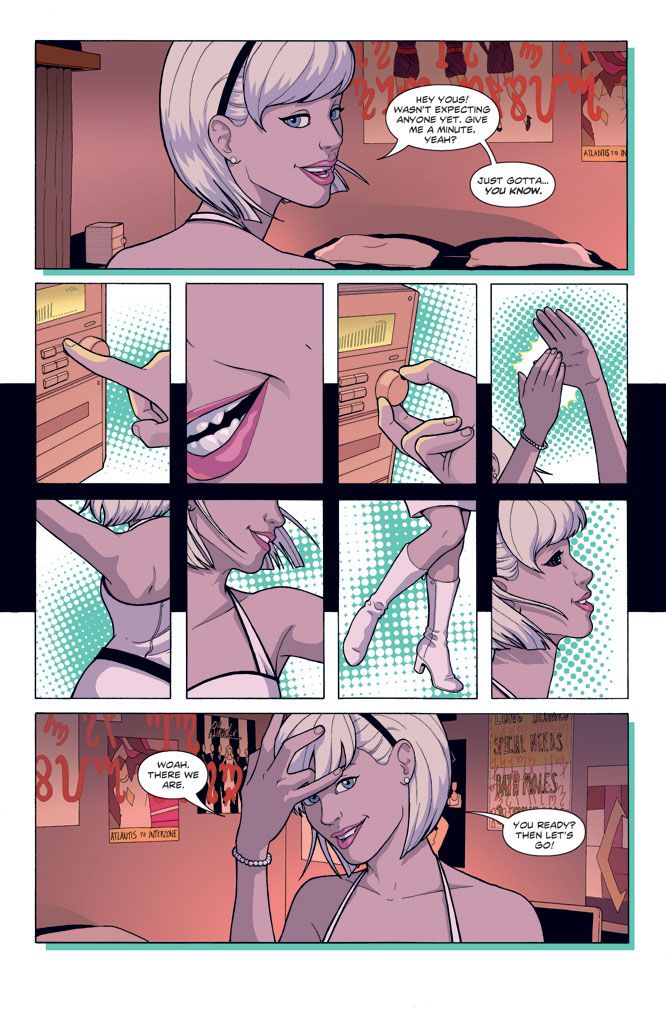 AND there's the whole music is magic thing, which I really dig. What I dig even more is that you can kind of lean how to be a Phonomancer. You wouldn't be as powerful as those born into it, but you can learn a bit to have fun.
But who am I kidding. If I were ever going to be in a comic book I'd want to be a superhero. Not anything huge, a third or fourth string Avenger or X-Men. Just this girl who lives in Brooklyn and uses her telekinesis to help people. So… basically I want to be in Hawkeye.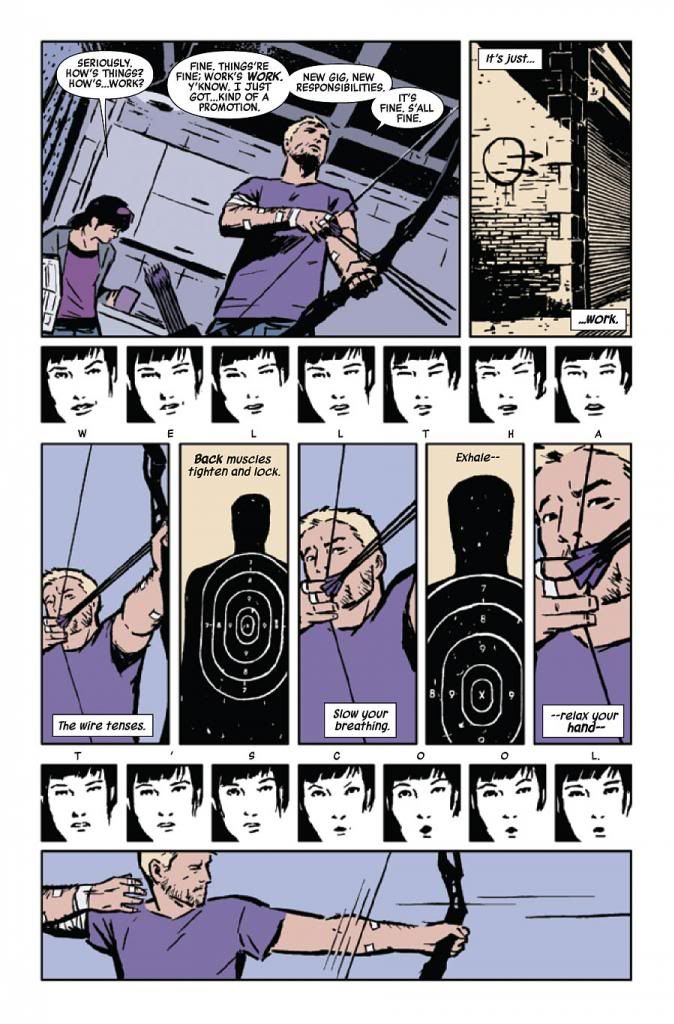 I'd look really damn cool in that comic too.
---
GABBY
Since Marie swiped my default answer (it's a pretty great answer, Marie), I'm forced to really think about it. And something just keeps coming back: I'd like to be working in the library of Dream's castle, "The Dreaming".
What a wonderfully clever idea; a library made of books we've never written. I'd be Lucien's assistant, working in the ever-changing stacks of books, reading excerpts of people's dream-novels.
I think I'd be willing to weather Dream's mood swings and tantrums for that job.
---
MARIE
I'd most likely would want to be a character in Joss Whedon's Buffyverse comics. Buffy the Vampire Slayer was an extremely influential series for me, so to have a chance to play around in that sandbox as a new Slayer would be pretty rad.
---
SARA
I've spent most of my comic-fandom life in the Batman universe, so Batfamily here I come! But, seriously, I live my life with a lot of fictional characters leading the way, forging my path, but I believe the top two influences have to be Hermione Granger and Barbara Gordon.
And what do these lovely, other-worldly ladies have in common? Um, they are smart, kick-ass, brazen, in your face, brave, compassionate, and live in a perpetual boy's club without self-combusting.
I want to BE them.
SO, if I were to be in any comic, I would love to be in Batman Beyond and play Batgirl of the future to Terry McGinnis' Batman. Max and I would spend hours making fun of him and Bruce would have to take up meditation again to prevent himself from killing me.
It would be AWESOME.
---
So what about you? What comic do you, personally, want to be a character in?