To kick off the new year, Caroline, Sigrid, and Ali got together to talk about the things they watch — and read, and listen to — when they're looking for a little comfort, reassurance, or inspiration. Topics we touched on included The Vorkosigan Saga, the Buffy musical, and a certain movie about a certain princess and her dread pirate who just can't bring himself to stay dead while true love is waiting.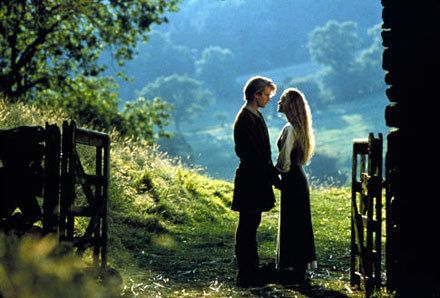 We weigh the merits of comedy and action flicks for getting us through the tough times, touch on the dangers of taking your favorite books to an isolated house in the mountains, and wonder if it's possible to listen to Bruce Springsteen's Nebraska. (Spoiler: Yes.)
In the comments, we invite you to talk about your own philosophies of comfort media. What are the texts and tunes that you turn to, time and time again?
Podcast: Play in new window | Download