In Q & A, a weekly feature of Fantastic Fangirls, we ask our staff to tackle a simple question — then open the floor to comments.
Recurring Q&A: What is a television series you are currently enjoying?
---
GABBY
This is like asking me to choose a child, honestly.
Weirdly enough, the two shows I'm most enjoying right now could probably be picked out of my mom's queue. They are Parenthood and Grey's Anatomy, but I'll mostly talk about the latter. For my thoughts on the former, here are some reviews I'm writing for Heroine TV.
I really don't know what it is about Grey's that is so compelling to me. That is the show I most look forward to every week. It's not conscious; I just know that when I sit down and start an episode, and that Seattle skyline sweeps on my screen, I'm blissfully happy. Maybe it's because they have always found a way to make things fresh with big, exciting dramas, the latest of which is a plane crash which killed two beloved characters. Maybe it's because I'm really invested in the characters, since I've been watching this show for what seems like forever. What I do know, is that the writers are doing a phenomenal job this season, dealing with the aftermath of the plane crash. And that Mr. Feeny was on the show, so. Really, what's there not to love.
---
JESSICA
I've gotten really into Nashville. I'm originally from Tennessee, so I figured I would put it on to show some state pride, and I was not expecting it to be as good as it was. I was completely taken in by the characters. By the end of the first episode I was already more invested in their lives than I ought to be. Some of the music is also really good, and the songs fit surprisingly well into the storyline far better than shows with a similar premise (like Smash or Glee). It doesn't hurt that the two main leads are women, and strong ones too! I'm really excited to see where all of this goes.
---
MARIE
I just finished up watching the re-imagined series of Battlestar Galactica. Despite friends and co-workers telling me to brace myself for a vastly disappointing ending, I actually felt completely and utterly satisfied. Yes, the show wasn't perfect. It obviously had its fair share of flaws. But regardless, I found it beautiful for what it was and believe that it set the bar high for everything that would come after in its genre. It actually hurt to say goodbye to the crew I grew to love over four seasons. Human or Cylon, each of them will always have a place in my heart.

So say we all.
---
SAM
I am one hundred and fifty percent on board with Gabby's love of Grey's Anatomy. Man I love that show. I marathoned the first seven and a half seasons last winter, and I've never looked back. And this season has been the best in years. Who knew season 9 of a show could be so damn good?
But my official answer is Chicago Fire. Anyone who follows me on tumblr (and also twitter, to a slightly lesser extent) knows my love for this show. It's stupid drama, but it's also compelling. Though I'm not really attached to the lead men (I like Severide, but his current drama is boring, and I have never been a fan of Jesse Spencer or his "acting"), the supporting crew is more than enough to make up for those guys' predictable, not-terribly-engaging plotlines.
So even though I tuned in for the lesbian (and there is one, Shay, and she is awesome), I find myself really attached to the other supporting characters. That's a good thing, since Shay doesn't get a ton of screen time at the moment. Ensemble shows live or die on the strength of their ensembles, and Chicago Fire has a pretty fantastic one. Combine that with some really good fire scenes (unrealistic, but great to watch), and a whole cast full of pretty people, and you have my favorite new show of 2012, and the show I currently talk about the most.
Also Sarah Shahi is going to start a recurring role soon. If that isn't a reason to give the show a shot, I don't know what is.
---
SARA
So, I completely blame my little sister, Lana, and my friend Mikayla for this, but my current obsession in terms of television shows right now is Teen Wolf.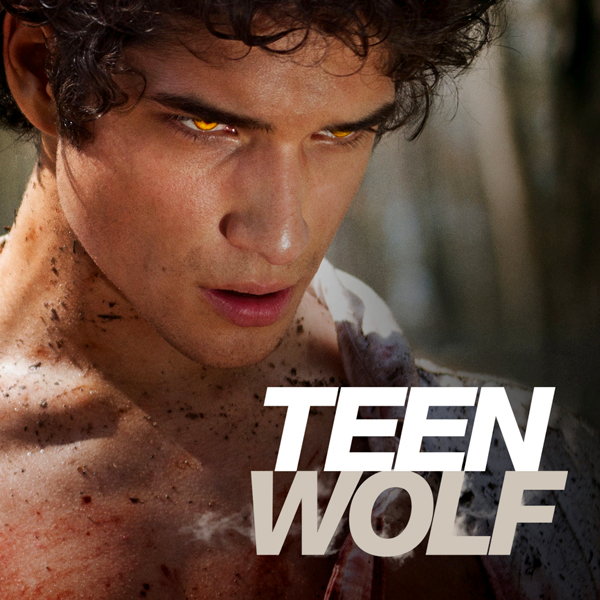 No, seriously. It's amazing. It's a phenomenal show with incredible characters, beautiful story arcs, and interesting mythology.
Three things that make Teen Wolf one of the best shows on TV in my opinion:
One: The relationships between the characters are real, poignant, and so, so, so uplifting.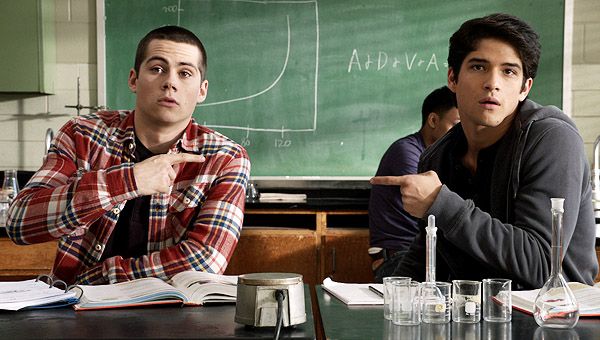 Two: The humor is of the laugh out loud inducing variety. Smart, witty banter is the backbone of this show, brought on by Stiles' one liners and Scooby-Doo-like flailing.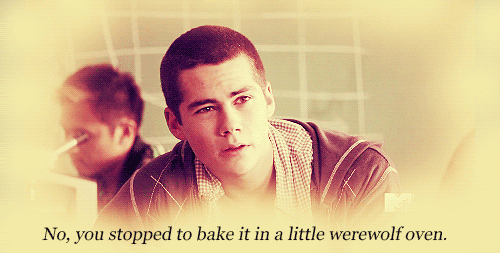 Three: The women are strong, dangerous, powerful, and beautiful. Whether they are evil to the core, Fields-Medal-winning sort of brilliant, or Gryffindor brave, you're hard pressed to not find a female character to root for/identify with/lust after.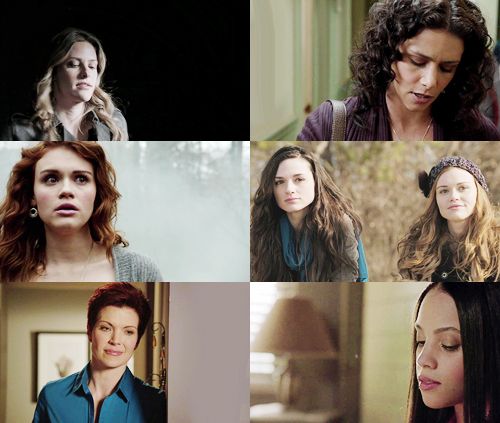 Watch it! Both seasons are now on Netflix!
---
So what about you? Recurring Q&A: What is a television series you are currently enjoying?