by Gabby
I think Montreal Comiccon (MtlCC) is considered an average sized convention. It welcomed 32 000 attendees this year (as opposed to San Diego Comic Con 2012 which welcomed 130 000+ people). Well, 32 000 is a third of the population of my hometown. So, in size, but mostly in heart, MtlCC was big.
The following contains my thoughts about the con, divided into broad sections.
THE EXHIBITION HALL
Since Martin (my con buddy) and I had deluxe passes, we had access to the floor early. I loved it that way; it permitted us to spend all the time we needed browsing on the first afternoon, and we basically didn't return afterwards.
The layout was fairly straightforward and logical (two main vertical rows), and the booths had a great diversity of geeky stuff to look at and purchase. Highlights included the Heroes of the North booth, which is a live-action superhero web series set in Canada, made by Canadians. We spoke with Christian Viel, series creator, for a long while. Despite knowing it existed, I had never watched it, thus I learnt that in episode 20 of the first season, my corner of the world will be getting its very own superhero, Acadia.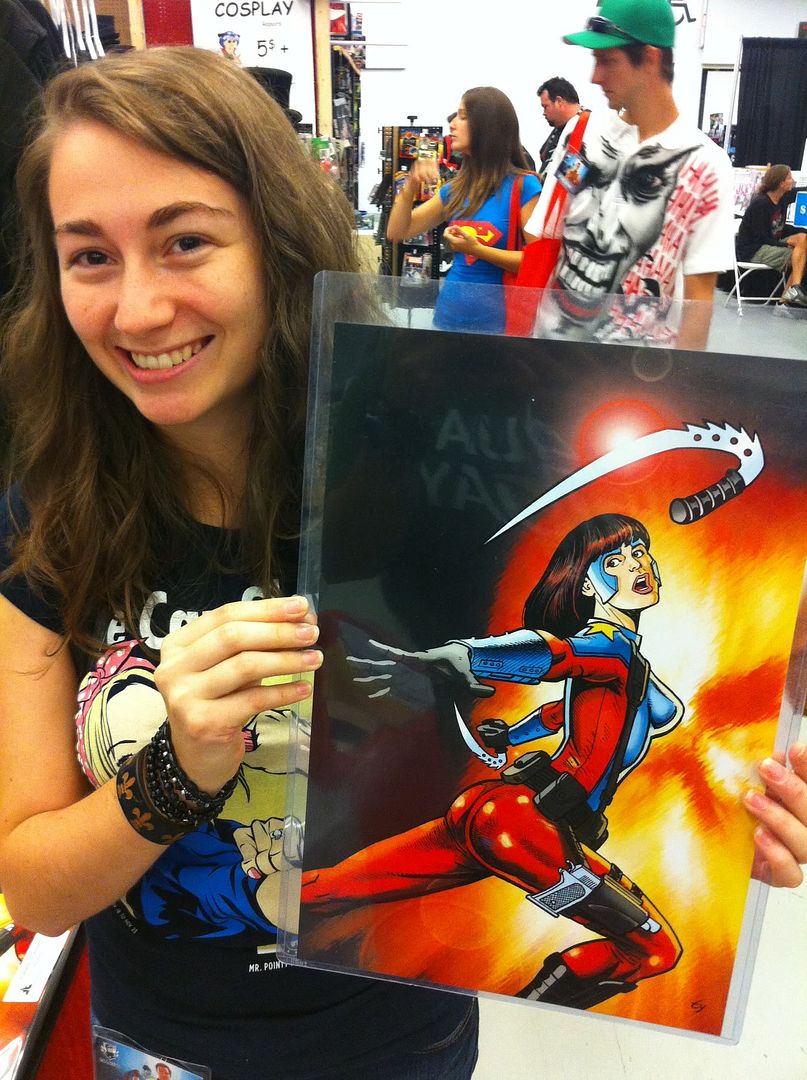 I loved getting to know the shopkeepers running the booths, and had long conversation about the Whedonverse with many, and New Brunswick beaches with some.
As for the items themselves, I felt they were pricey, though I purchased a gorgeous cameo necklace and Martin treated himself to two geeky-themed t-shirts.
PANELS
This is what I was most excited about, and the thing that leaves me the most ambivalent after seeing them. I think overall the thing to remember is that some actors and public figures are natural born public speakers while some aren't, and this produces panels with mixed results.
The biggest surprise for me was Adam Baldwin. The only thing I knew about him professionally was his time spent as Jayne in Firefly and his stint on Angel, and I knew next to nothing about him personally, however… Well, take a look at his Twitter profile. My goal is not to start an ideology debate here, it's just that he's very vocal about his political views, and let's just say that they are not in line with mine. So I wasn't expecting much going into the main room for his panel. What an erroneous perception I had! He was the picture of respect, politeness and professionalism. He had deep insights and interesting responses, even in the face of blatant disrespect. A woman came up to the mic and said (I kid you not): "Adam, do you like asian chicks?" while fanning herself, and upon hearing that Baldwin hadn't understood the question, she suggested she go up to the stage and ask him personally. I was boiling with unease and embarrassment for him, but he said: "My dad always taught me not to judge people as a group, but if you're talking about yourself, I'm sure you're a nice lady", and moved on.
If I had to sum up the other panels I went to in a couple of words, it would go something like this:
Nicholas Brendon : Surprise guest (Mark Lutz!); unprepared; hilarious; predictable answers to predictable questions (For example: Q: "Did you know beforehand that Xander was a douche, concerning him leaving Anya at the altar?", A: "Of course I knew he was a douche, I played him for 6 years").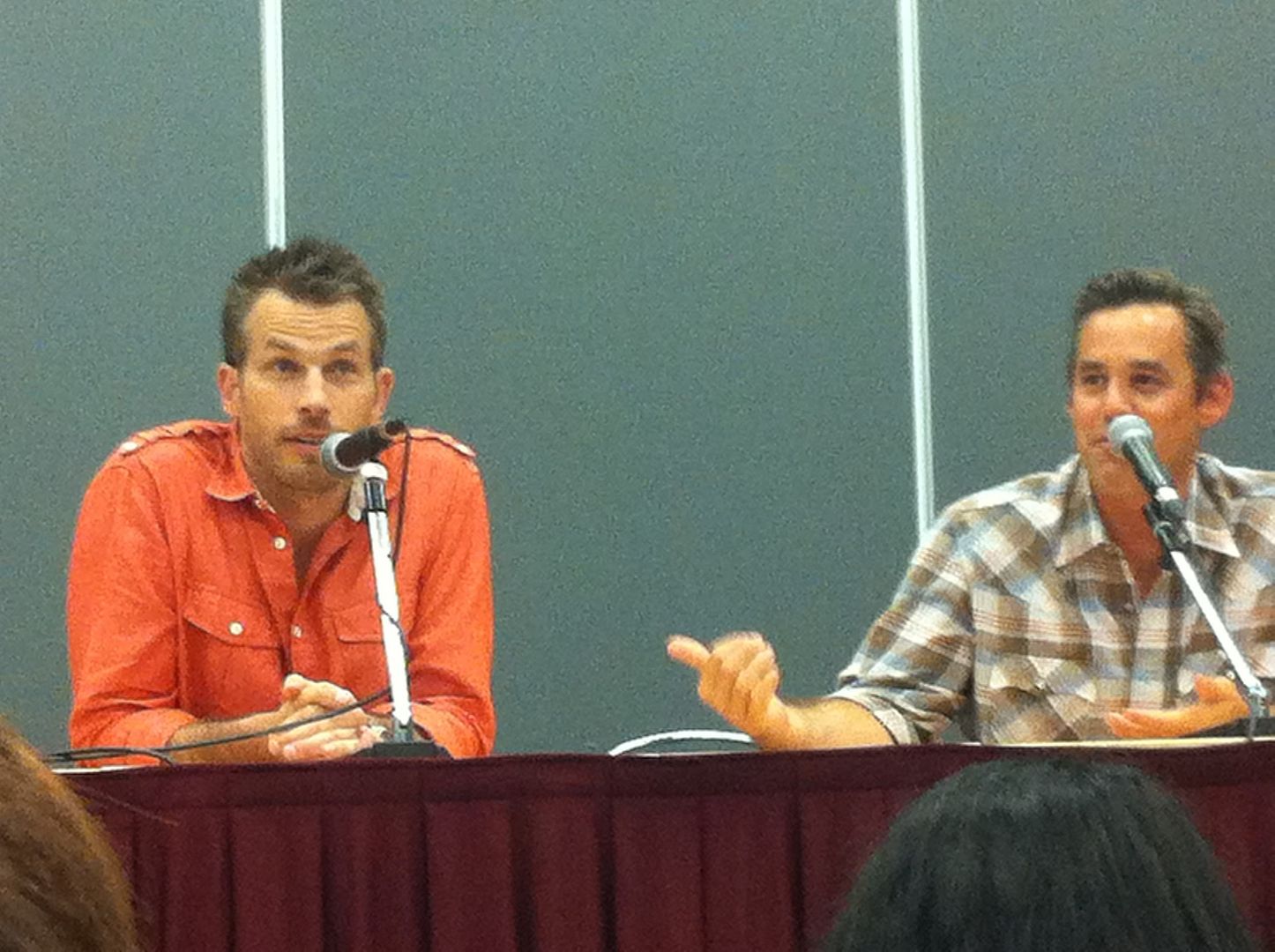 Wil Wheaton: Authentic; strong introduction; excellent answers to very good questions from a wide range of his works (Stand by me, Tabletop, Star Trek & Sparks McGee).
David Finch: Annoying moderator; David is an artist passionate about his work but gets bored easily; was happy I named Luke Cage as a character I'd love to see in Avengers 2 because according to him "no one ever wants to talk about him"; loved to work with Brian Michael Bendis.
Reboot retrospective: Incredible turnout (500 people instead of the 150 they were expecting); lovely insight into the world of 3D animation in the early 1990's; very open to questions and willing to discuss easter eggs and creative decisions at great lengths without censoring himself.
James Marsters: The audience didn't ask any questions about Buffy for the first 30 minutes; was very professional on the set of Buffy; there was supposed to be a Spike spin off (he pitched to Joss a story about Spike losing everything by being the heroic vampire with a soul but in the end gaining a pair of boots); is in love with Dragonball as he finds it's the best metaphor out there for being a man.
Heroes of the North: Unprepared; only two people showed up (series creator and the actress who portrays Acadia, Christina Sciortino); got to coach Sciortino on the Acadian accent since she has never been to the Maritimes.
Also, Martin went to a couple panels I couldn't go to because of scheduling issues, so here is what I gathered from his summaries:
Smallville: Surprise guests (Sam Witwer and Sam Huntington!); it was really hot filming in the loft of the farm barn, so Tom Welling would shoot without pants for the close up shots; the cast of Smallville were very welcoming to new regular and guest actors.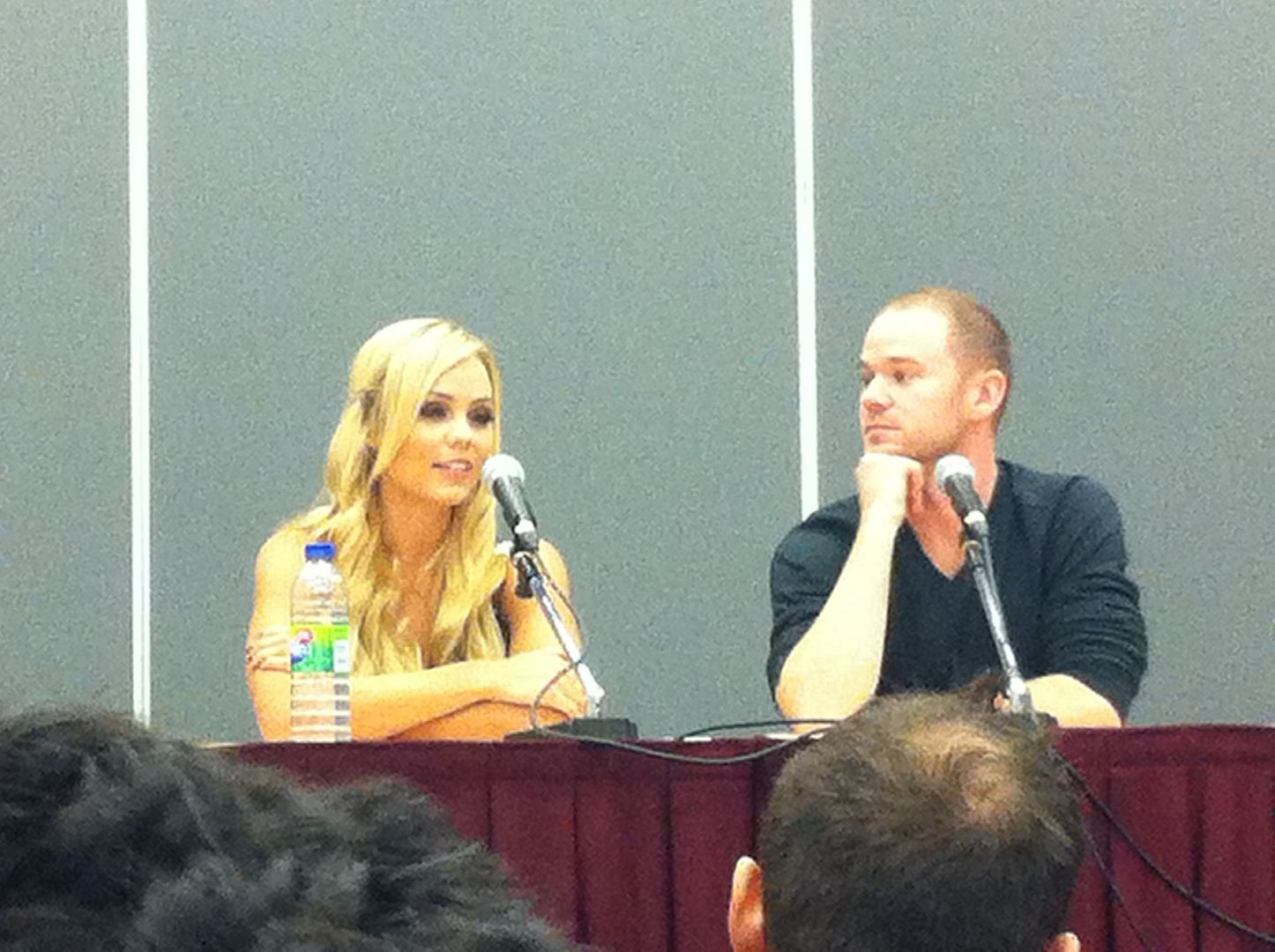 Being Human: A big bunch of jokesters, they had to shoot that day but made time for the fans (even signed autographs when they weren't supposed to); Sam Huntington pranks a lot of people; there were talks about behind the scene stuff because the new season was off limits.
Before moving on, I would be remiss not to post this amazing picture of Sam Witwer that Martin took in the Smallville panel: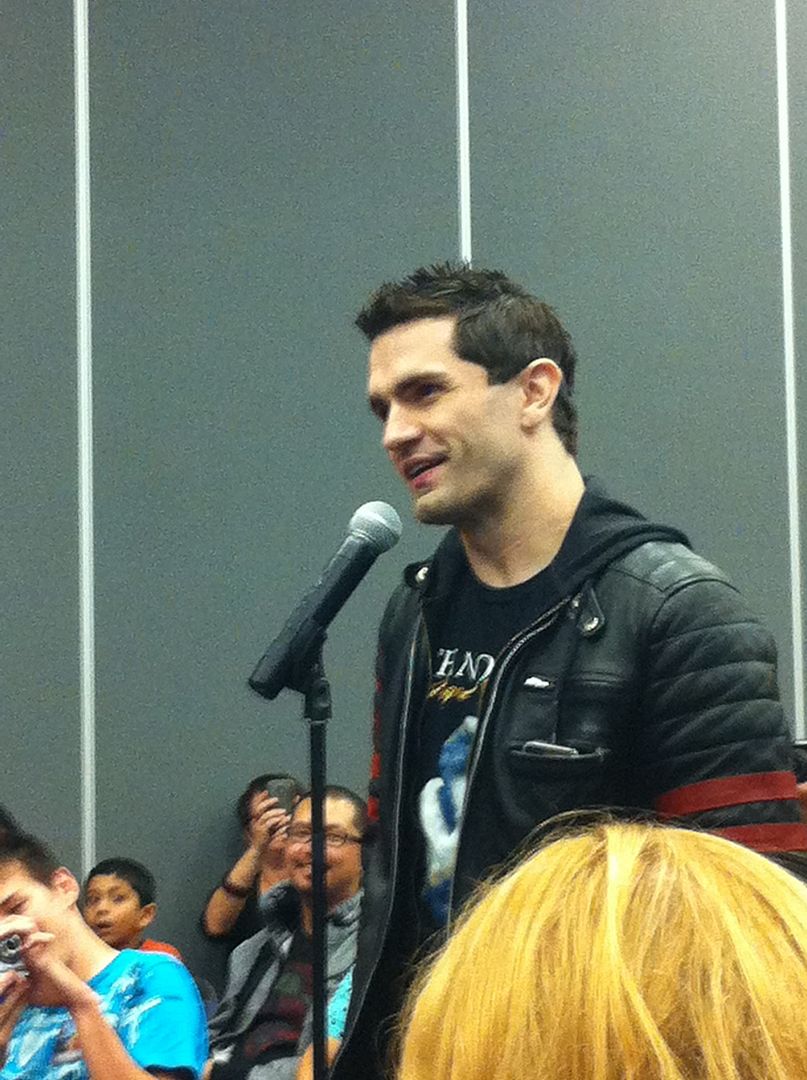 THE SPECIAL EVENTS
We only attended two special events. Well, one and a half.
Friday night was the James Marsters concert. We were really confused throughout the whole show: is this a joke? is this serious? is it a joke meant to be serious? I still haven't figured it out. He performed his own songs, most about hooking up with fans, one about wanting Michelle Trachtenberg if only she wasn't so young, all with the same chords. He does have a wonderful voice, though.
Saturday was the masquerade. I feel really bad for the people who signed up for this, because I'm sure their cosplays were amazing (in fact, I know they were). Unfortunately, we, along with half of the packed audience, left not even 20 minutes after it started. The MCing was clearly improvised, not structured and the humor was of really poor taste (think the Joker pointing a toy gun at the audience after a member yelled "boring!" and then saying: "too soon?"). The concept was good: the Joker hijacks the stage while the other MC acts as support, but the execution was very miserable. It got so painful that we just had to leave.
THE PEOPLE
I think this was my favorite part of the whole weekend: meeting people. I didn't make lifelong friends, but I did have very interesting conversations with strangers, which would've never happened otherwise.
Costumes are usually a great conversation starter, as well as waiting in line. I met hardcore Buffy fans who were fawning over my "We can slay it" shirt[http://shirtoid.com/45692/buffy-the-riveter/], a mother and daughter who knew all the tricks to get good seats waiting in line for the Wil Wheaton panel and received countless smiles and "how are you?"s wherever we went.
Just to give you an idea at how awesome the cosplayers were…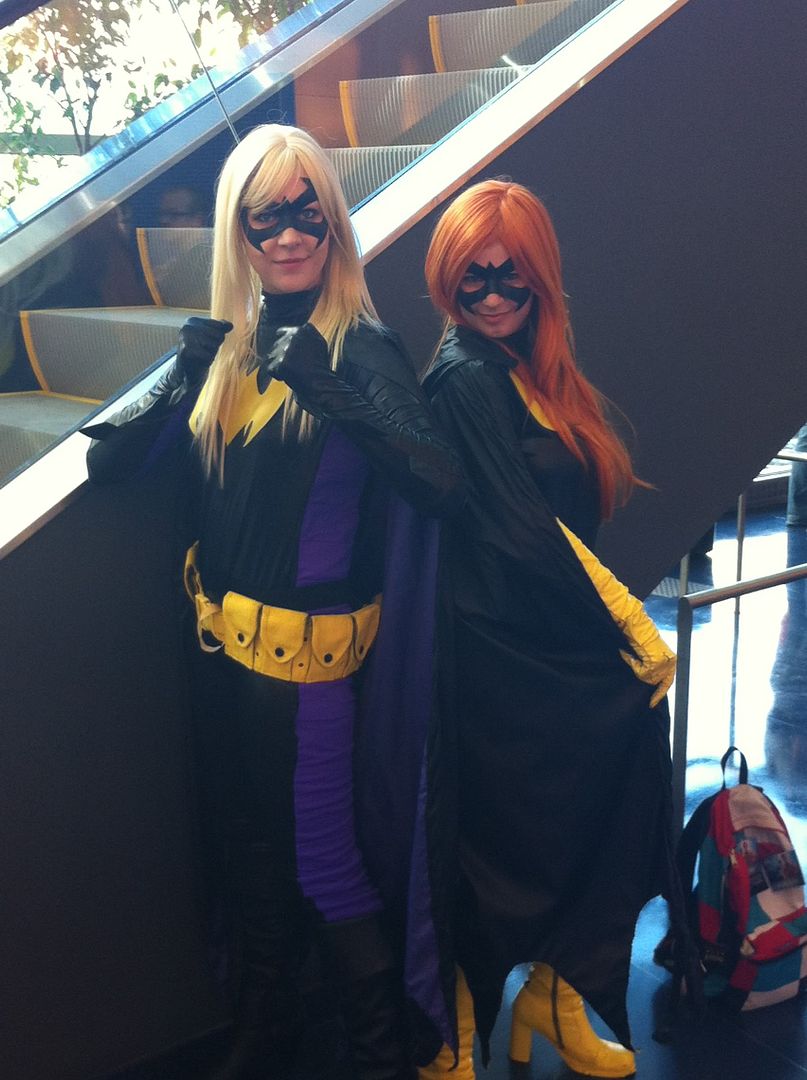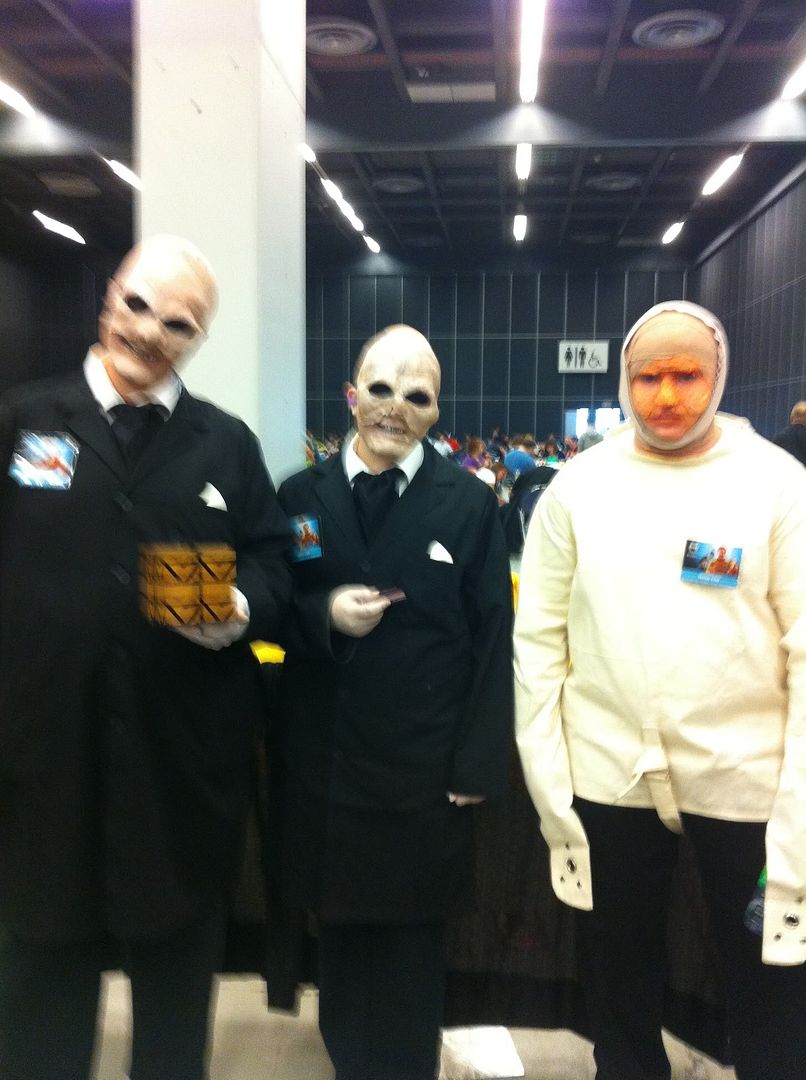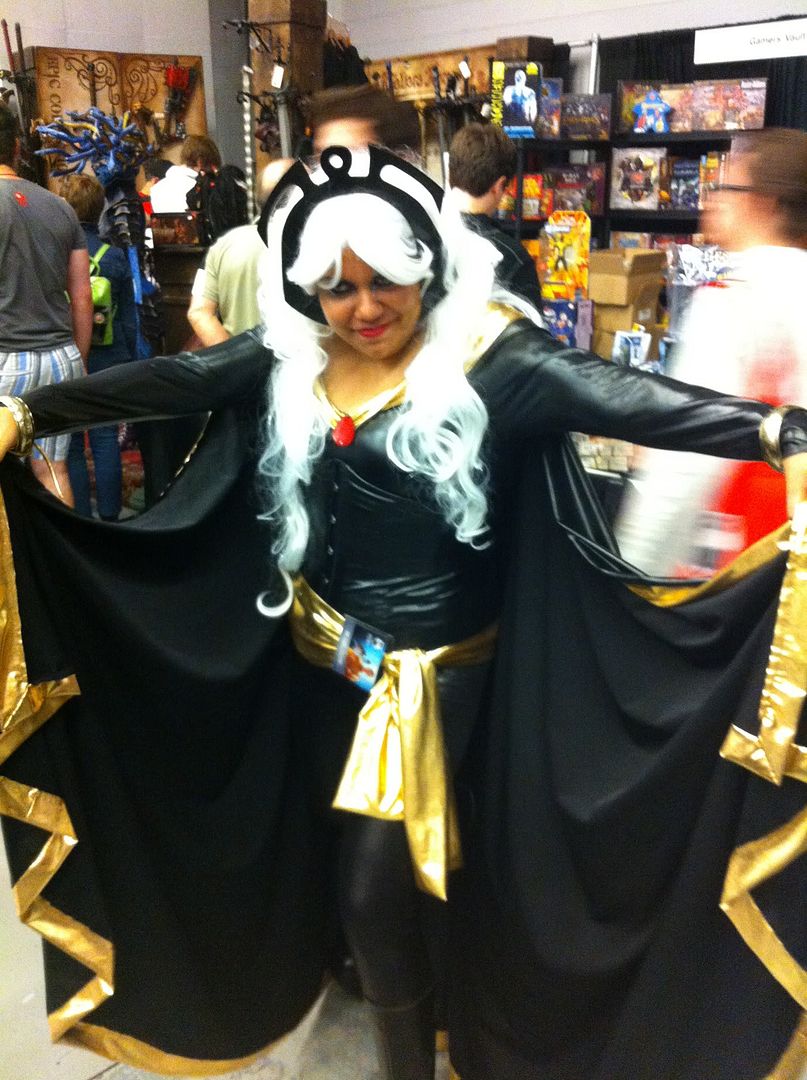 And finally, myself, in my hommage to Buffy in "Prophecy Girl" outfit: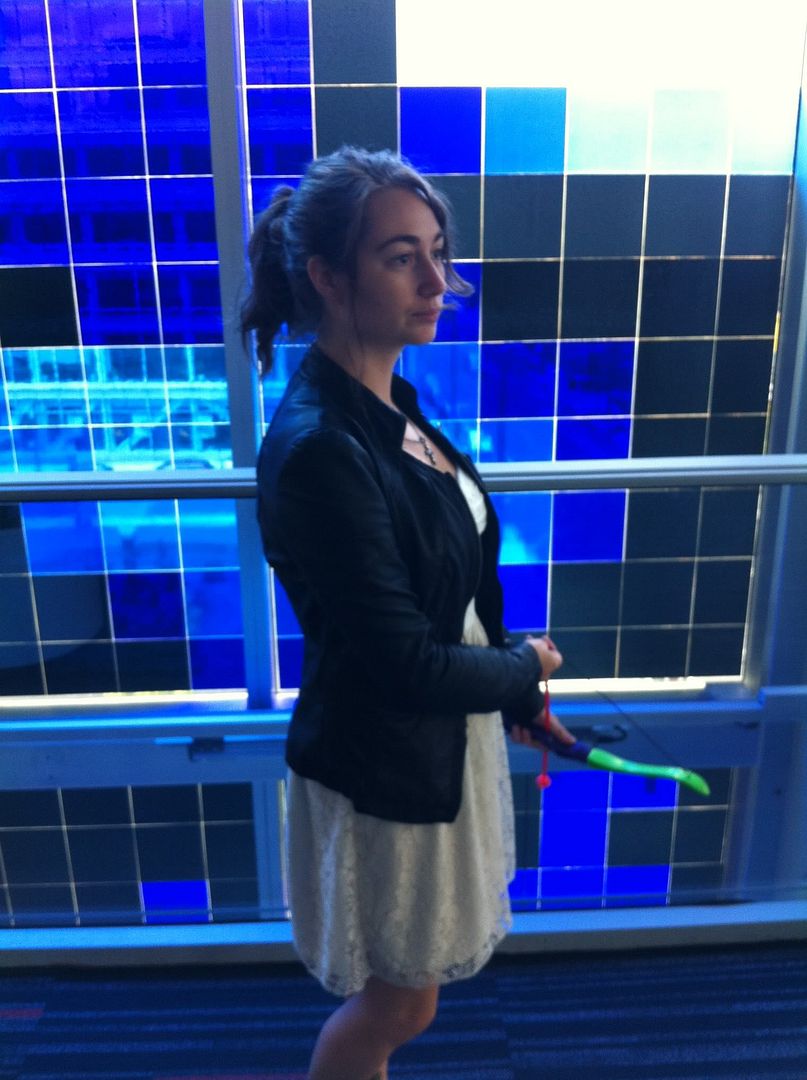 SIGNINGS AND PHOTOGRAPHS
To be honest, I thought autographs and photos with the panelists were a money racket. This got partially confirmed by the two ladies in front of me before the Wil Wheaton panel; they assured me that taking pictures with celebrities is a very formal, quick, and impersonal affair, so I quickly dismissed the thought.
After seeing Wil's panel, though, something shifted. I may not have wanted to take a picture with him, but I did want some form of interaction. So I decided to get something signed:
I made him sign my social work book because, hey, that's one way to make it interesting! Also, I wanted to give him my thanks for writing about depression on his blog recently. I thanked him because reading his words gave me hope, and I related it to my experience. The whole time he was nodding, and signing, and at the end he thanked me for going into the field of social work because "they need all the help they can get".
Side note: I think it's really important that more people start speaking out about mental health issues to destroy the stereotypes and prejudice that sadly still exist. So thank you, Wil, for taking the time to do so.
THE OVERALL EXPERIENCE
I loved the venue: the Palais des congrès in Montreal is immense, and the colorful windows brought a joyous atmosphere to the event. Apart from some of the moderators, the organizers of the MtlCC were amazing. When we flocked to the Reboot panel, they changed the room to welcome everyone because the original one was too small, and when the Deluxe pass holders complained that there weren't very many benefits to having that particular pass, they added a special line for us so we'd come in right after the VIPs. They were happy to answer all of my questions and apologized readily when they made a mistake. This helped make the experience a very human one. I had an amazing con buddy in Martin, and loved to share these experiences with him (and I also thank him for taking most of these pictures!).
I didn't mean to end with criticism, but I think it's natural that it flows this way. I would've really appreciated a stronger female presence at MtlCC. I don't mean the con attendees; I can't know for sure, but I'm guessing we were pretty close to the 50/50 range. No, I mean celebrity or comic guests. I saw only one woman at one of the panels I attended, and the other actresses were far and few in between. Becky Cloonan was the only high-profile female artist there. I watch a lot of TV, and I know for a fact that most of my favorites feature female leads or, at least, regulars. I would've been very grateful had an effort been made to invite them, to help break down the thought barriers that the geekdom is a male-lead world. This is what I'm looking forward to, should I attend the 2013 edition.
Montreal Comiccon brought what I was looking forward to the most: an escape from reality. Lastly, a huge thanks to the readers and contributors that took the time to give me tips about con going on my previous MtlCC post. I felt confident and ready to tackle the event after reading your comments! So thank you, thank you very much.