In Q & A, a weekly feature of Fantastic Fangirls, we ask our staff to tackle a simple question — then open the floor to comments.
What comic book character should do infomercials?
---
Anika
When I think of infomercials, I think of 1) crazy inventions no one needs, and 2) pseudo-celebrities trying to retain or regain relevance.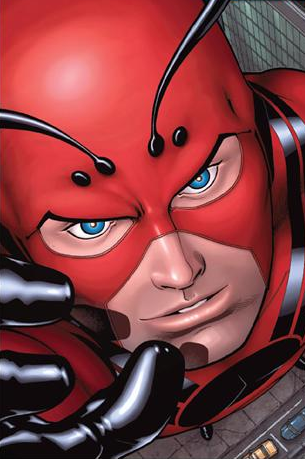 Edgar Wright is making an Ant-Man film. It could be coming as soon as 2014. I'm not going to pass judgement on a story that hasn't even begun filming but there better be robots. In any case it remains to be seen if Hank Pym deserves a feature film. But a 30-minute infomercial, sure.
---
Caroline
The Scarlet Witch's Psychic Hotline.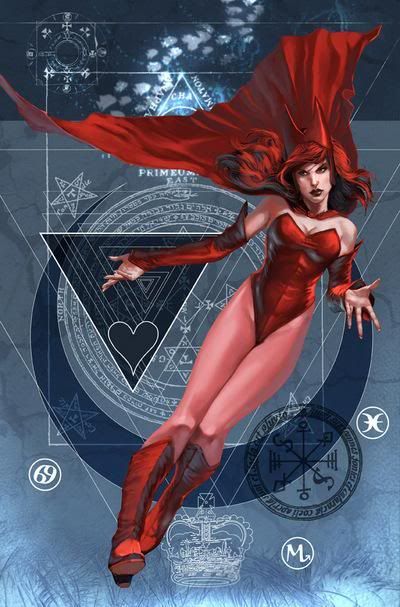 Wanda can't exactly tell the future — with so many possible timelines, nobody can do that. Even Layla Miller turned out to be cheating.
Nonetheless, Wanda Maximoff is extremely attuned to the forces of chaos, and if you call her 900 number and chat with her a bit, she can provide useful insight into where your path may lead. Try to call on a day when special guests Longshot or Domino are in the studio. Their special luck powers just might give chaos a nudge in the right direction.
All proceeds go to the support of Wundagoren orphans, and the rehabilitation of former supervillains.
---
Sigrid
Well, I don't know about should. But I remember somewhat fondly the Susan Powter late night infomercials of the college years, and 20-year-old-me would be hilariously amused by Starfire, of the Teen Titans, doing a wellness-fitness-love-yourself-sexuality infomercial at 1:30 a.m.
Pre-DCnU Kory, that is. You know, the confident, self-assured, alien warrior.
---
So what about you? What comic book character should do infomercials?