In Q & A, a weekly feature of Fantastic Fangirls, we ask our staff to tackle a simple question — then open the floor to comments.
If your town was assigned a superhero to protect it, who would you want it to be?
---
Anika
There is a reason The Stepford Wives takes place in Connecticut. We are not solely made up of privileged judgmental cookie cutter extremists, but it's not unfair to say that element has a home in our suburbs. I live in what is, in theory, a city and when my swim team or chorus would travel to other schools in state we would be met with fear and questions about knife fights (for the record, I have never witnessed a knife fight). It is an odd little place to live and I have lived here most of my life.
But I grew up at, and now work at, Wesleyan University and I would actually say that is my town. And Wesleyan has a Connecticutonian sensibility, but we also have a very superheroic desire to ACT. To DO SOMETHING and CREATE CHANGE. Usually in an awesomely subversive way.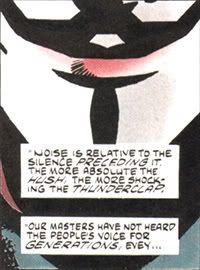 It's fair to say V would want a bigger platform — he works in London, after all. But actually, V is all of us, and certainly fits in at Wesleyan University, Connecticut.
---
Caroline
My town of Richmond, Virginia doesn't have much of a "hook" to create a superhero around. That is, Richmond is famous for things, but they're historical and mostly out-of-date as far as modern politics. When a new minor league baseball team came in a few years ago, in fact, they went with a mascot that didn't have any particular ties to the city. However, come to think of it, they did go with a rather superheroic design.
Therefore, guarding the skies of Richmond, I give you Nutzy the Flying Squirrel: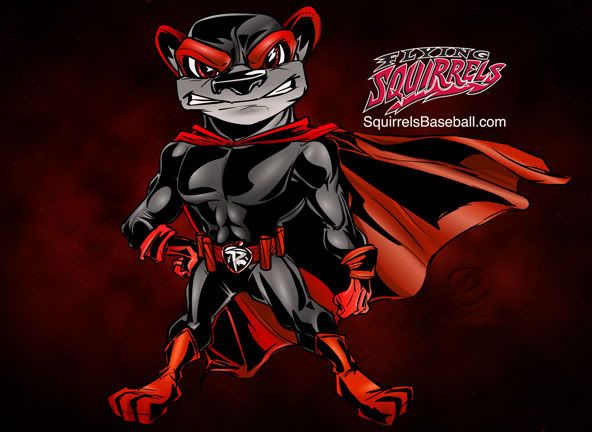 ---
Jennifer
Since I've been here for over a year now, I suppose "my town" is Madison, Wisconsin. And in that case, I'd want a Wisconsin native for a protector: someone who understands the state and its unique culture, and someone who would have the special knowledge to battle the supervillains who make Madison their headquarters (like, say, Governor Scott Walker). Unfortunately, my pickings are relatively slim — I'm certainly not going to call upon the Great Lakes Avengers. I want someone at least relatively competent. So, almost by default, I would have to go with Greg Willis, a.k.a. Gravity, a superhero from Sheboygan created by Wisconsin native Sean McKeever. He's still relatively green as a superhero, making plenty of mistakes as he learns the ropes, but he's earnest and well-meaning and in search of a higher calling (particularly in the wake of the cancellation of Young Allies). Protecting the capital of his home state might be just the thing to give him a sense of purpose.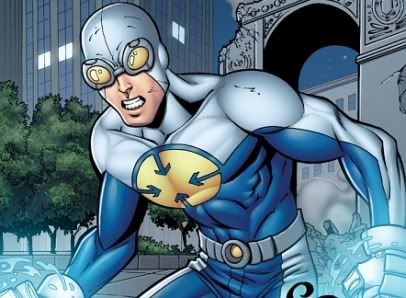 ---
Sigrid
Normally I might try to answer something outside of my normal range of replies, but I want this one too much. For purely selfish reasons, because I want to have coffee with her and see her kid and meet Luke, I want Jessica Jones to be the protector of Saint Paul, Minnesota. I can only imagine what she would say about the difficulty of getting kids into and out of carseats in our snow storms.
---
So what about you? If your town was assigned a superhero to protect it, who would you want it to be?