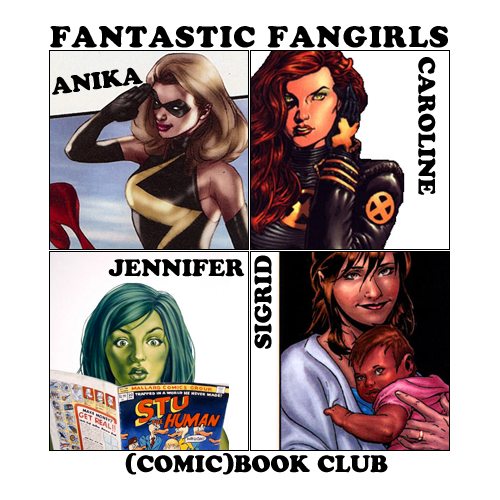 As mentioned briefly before, we're working on the next installment of the Fantastic Fangirls (Comic) Book Club! For September, we've chosen Carla Speed McNeil's original graphic novel Finder: Voice.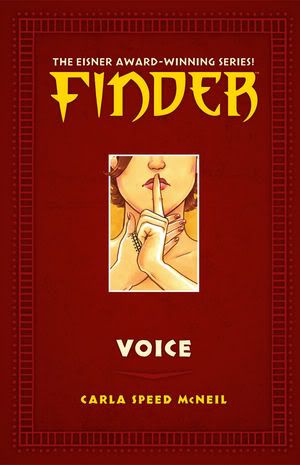 As Dark Horse's website describes the book,
"Since 1996, Finder has set the bar for science-fiction storytelling, with a lush, intricate world and compelling characters. Now, Carla Speed McNeil's Eisner Award-winning series comes to Dark Horse with the original graphic novel Voice.
In a society defined by its intricate network of clans, Rachel Grosvenor has grown up an outcast, straddling worlds. Now, her quest for admission to a highly exclusive clan sends Rachel spiraling into the dark underbelly of Anvard and a paradox that holds the key to her future: How do you find a Finder?"
Voice is available from Dark Horse Comics in both a print and digital edition. It is also available at Amazon.
We'll be having our usual round-table discussion for the book on Monday, September 5th, about six weeks from today, and we hope you'll play along in the comments!