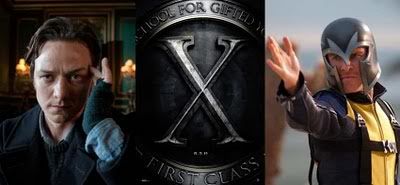 The Fantastic Fangirls all have a long history with the X-Men movies and comic books, so we didn't want to let the hype over X-Men: First Class go by before we share our opinions in the form of a podcast.
Topics of discussion include homoeroticism (or lack thereof), the necessity of every female character in the movie appearing in her underwear, that time Cyclops lived on a shrimp boat and, of course, Anakin Skywalker.
You can listen or download here, or you can find the podcast on our itunes feed, where you can also subscribe or leave a review. Thanks for tuning in!
Podcast: Play in new window | Download