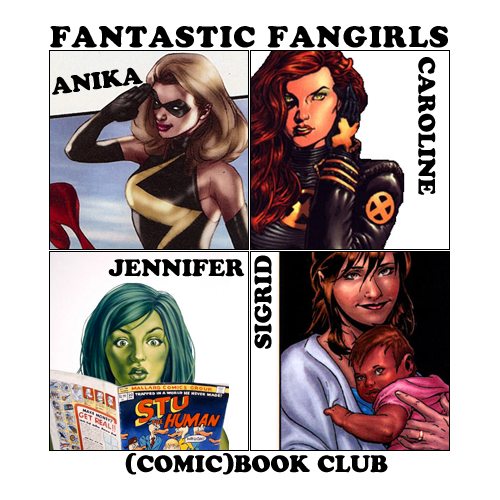 As mentioned briefly before, we're gearing up for the next installment of the Fantastic Fangirls (Comic) Book Club! For April, we've chosen Joshua Dysart and Cliff Chiang's original graphic novel adaptation of Neil Young's 2003 concept album, Greendale. Here's how Amazon describes it:
"Meet Sun Green. She's the latest in the familial line of Green women, environmentally conscious girls who are intent on saving the planet. The only problem is, all the other women in her family mysteriously disappeared when they reached her age. Fearful about what she may become and where she might end up, Sun seeks answers from her remaining extended family. When a mysterious stranger comes to town and threatens her brother and her new boyfriend, she may have to figure out a way to tap into her power and defeat him sooner rather than later."
The book can be purchased here at Amazon, here at Barnes&Noble, here at instocktrades.com, here at Powell's Books, or anywhere graphic novels are sold.
We'll be having our usual round-table discussion for the book on Thursday, April 21st, a little less than a month from today, and we hope you'll play along in the comments!