In Q & A, a weekly feature of Fantastic Fangirls, we ask our staff to tackle a simple question — then open the floor to comments.
What are your comics-related hopes for 2011?
---
Anika
I am embarking on a new project for this site: Fangirl Profiles. Starting with Sigrid in January, I will be interviewing and introducing our readers to women and girls who read comics. I am excited and certainly hopeful for this project.
---
Caroline
What I am hoping for in 2011 is a great Batwoman story. It's no secret around here that I am a big fan of Kate Kane. She started showing up in DC Comics around the time that I started reading them, and I followed her adventures through the great Detective Comics run by writer Greg Rucka and artist JH Williams III. Rucka has left DC to pursue other projects, but Batwoman will be back in her own ongoing, co-written by Williams and Haden Blackman, with art by Williams and Amy Reeder.
I'm a fan of Rucka's work and wish him the best, but I'm not one of those people who thinks that a Batwoman series written by anyone else is some kind of heresy. If anything, it's more important to have an artistically (and, so we can get more issues, commercially) successful book now that Rucka is gone. The great DC & Marvel characters are ones that can sustain stories by different writers through different eras, and I strongly believe that Batwoman is that kind of character. Rucka's Detective storyline made a strong case for Kate as a unique and interesting character in the Batman universe, a Gothamite crime fighter who is not beholden to Bruce Wayne. She's already had a well-written appearance in a Grant Morrison/Cameron Stewart arc of Batman and Robin, and it's fun to think about all the future possibilities for this character. I was encouraged by the Batwoman #0 issue released in the fall, and I hope it's a sign that this terrific character will continue to get the stories she deserves.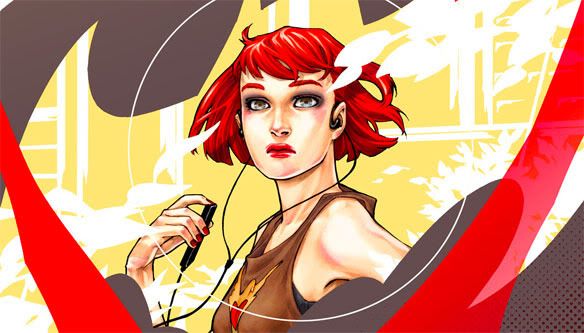 ---
Jennifer
My greatest comics-related hope for 2011 is that Captain America: The First Avenger will be a good film. I'm sure that comes as no surprise to longtime Fantastic Fangirls readers, since my love of Steve Rogers is not exactly something I hide. And I certainly hope, selfishly, that the film will be the kind of movie that will fill me with glee as a fan. But I also hope the film is successful, artistically and financially, for the sake of the character, and for the sake of all future films in the Marvel franchise. So far Iron Man has been Marvel's high water mark in terms of self-produced movies, and the few films that have come since, while good, haven't quite reached that height. Thor, from the trailers, looks like it may give Iron Man a run for its money, but Captain America, as one of the most iconic characters in Marvel's arsenal and the heart of the Avengers, is even more important. He's the character they HAVE to get right, and his movie HAS to be as good as Iron Man's, if the future films are to succeed. The character, meanwhile, deserves to be known by the moviegoing public, not as a jingoistic caricature or as the disastrous 1990s Matt Salinger incarnation, but as the strong, compelling Greatest Generation hero he is. I don't have any reason to believe Captain America: The First Avenger will be a bad film — the art direction seems lovely from the stills released so far, and I have no particular issues with the cast or the director. But I find myself neither pessimistic nor optimistic; I'm merely hopeful for the best, and eager for the day of release.
---
Sigrid
My hopes for comics in 2011 are simple — for things to continue to improve as regards women, people of color, and GLBT representation in comics. That's creators and characters both. I believe, firmly, that the one leads to the other. That more creators of those sorts leads to more characters of the same. Not because of some sort of silly quota idea, or because women can't write male characters or any other sort of ridiculousness. Rather, I think creators lead to characters because people like to create art that speaks to them. I think it makes sense that so many superhero comic stories are about white men and the fears and hopes of white men. The vast aggregate of superhero comics in the world have, so far, been written by straight white guys, and those are the stories they want to hear. If we expand the diversity of creators we expand the diversity of story goals, of stories, and of characters.
We've come so far, since I started reading comics. I look forward to seeing the progression continue.
---
So what about you? What are your comics-related hopes for 2011?