Posted by Anika
This post contains vague spoilers for the comic and series, Fringe.
I started watching Fringe because it stars Joshua Jackson — who I have loved since his days as Pacey on Dawson's Creek — but midway through the first season it really took off for me and is now my favorite show on the air. So when I discovered there was a Fringe comic out this week I made a note to pick it up. 
Subtitled Tales from the Fringe, the comic includes two vignettes — not quite complete stories, just "little moments in the life of". The first, written by Justin Doble and Adam Gains with art by Frederico Dallocchio, features a regular from the series, Josh's Peter Bishop, and takes place before the action of the show during Peter's "off the grid in Iraq" years. Fringe is a series built upon mysteries and while it has explored the past of Peter's father, Walter, and his cohort and love interest, Olivia, the Peter who exists in between his childhood and the pilot episode has remained an enigma. So, as an avid Peter fan (see: played by Joshua Jackson), I was excited to get this glimpse at pre-Fringe Peter Bishop. 
It crushed me. I got to the end and actually gasped aloud. Not because it is such an amazing story and not because it necessarily "shocked" me. I hear a lot lately about comics (and other media) being too dark, theoretically in an effort to be taken more seriously. In an effort to be more relevant to our real lives, they are written to be more edgy. More "shocking" — but of course, if everything is shocking, nothing is. And maybe there is something to the argument because this Peter story didn't shock me. But it did surprise me. 
There are certain characteristics I am drawn to in the fictional characters I eventually fall in love with (a different category from the characters I overidentify with) : arrogance, audacity, idealism, genius, a decided lack of self-control, vulnerability masquerading as egotism. Think Anakin Skywalker, Tony Stark, Bruce Wayne . . . Pacey Witter. Peter Bishop shares these qualities, but on the show it is Walter who requires a redemptive story arc and it is Olivia who is on a journey to discover her power. Peter is the enabler and the caregiver, he doesn't quite fit the pattern. 
Except in this story, there he is: cocky, angry, self-destructive, desperate, promising more than he can deliver, painting himself into a corner. There he is, my damaged hero in need of redemption. That's what surprised me. Peter messed up and my first thought was "I don't want this to be true. Not about my Peter." But the more I think about it, the more I like it. And that is the mark of a good story.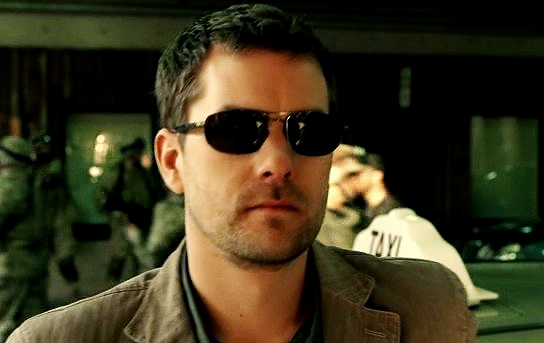 The second story, written by Alex Katsnelson with art by Shawn Moll, has nothing to do with the series. It is simply a strange tale. But it is a strange tale about a young woman who is drugged and brainwashed by a mobster into becoming a perfect killing machine and as you must know by now, I love that stuff.
And as I've mentioned before in this Fringe-related post, I also love these little minor characters. In the comic we are given the beginning and the end of the story. Or, this being Fringe, we are given what appears to be the beginning and the end. The great thing is the middle part has near endless possibilities for how it goes. And in her 11 page appearance, track star turned assassin Nikki becomes someone I want to consider the endless possibilities of. That might be the mark of a great story.
I'm not sure who this comic is directed at, not that it necessarily matters. Fans of the show seem more likely to pick it up but you can read it without any knowledge of the series. I don't love this comic as I do the show or say, New Avengers, but I like the stories and my only complaint with the art is that Peter doesn't look enough like Josh, something that others might prefer. The cover is lovely and on a soft heavy stock paper that gives the comic some weight — why, I don't know, but it is notable and I kinda like it. Finally, for what it is worth, this is the first DC (Wildstorm) comic I've picked up in ages —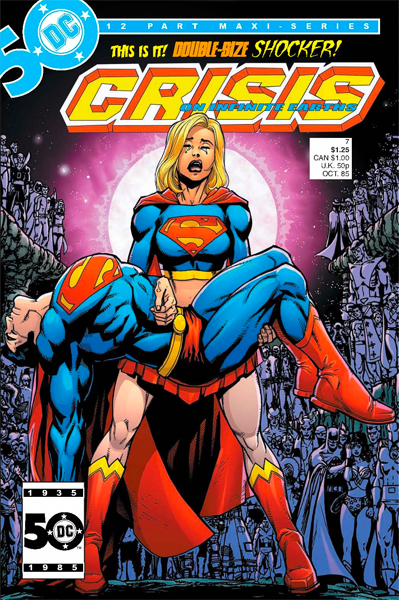 But if this one (from Fringe's alternate universe) ever comes out, I will be first in line.
Posted by Anika
email: anika@fantasticfangirls.org
twitter: magnetgirl