In Q & A, a weekly feature of Fantastic Fangirls, we ask our staff to tackle a simple question — then open the floor to comments:
What literary figure/character should star in a comic?
---
Anika
I absolutely love the story of Anna Leonowens. I first encountered her in the musical The King and I, I've read the Margaret Landon novel and some of Anna's own writings, and I adore the film with Jodie Foster. I've also read up on the opposition to the story, the people in Thailand who decry the treatment by Ms. Leonowens as an unfair and untruthful portrayal of their renowned king by a silly, self-important woman wanting to draw attention. I find all of it utterly fascinating.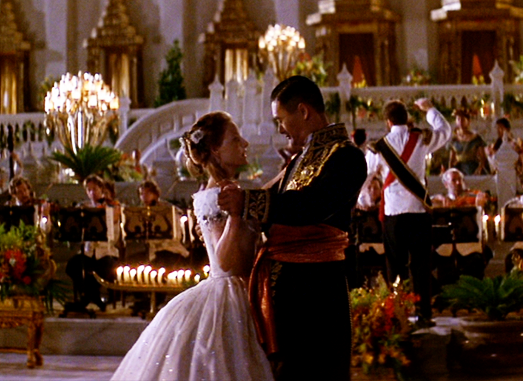 The truth is likely somewhere in between Anna's memoir and Thailand's anger, and sadly, lost to history. But as the various versions have attracted artist and audience alike for these many years, it cannot be denied that Anna and the King both are characters worthy of starring roles. In the best case scenario it would be a retelling that draws its story from all the points of view available — maybe it starts with a production of The King and I and an intrepid stage manager wants to discover the real story so she goes to library. But she falls into the book and becomes Anna! And she has to figure a way back without letting anyone know she's not Anna and also discover the true story since she IS there already after all and as she really wanted to be the star all along and not the stage manager this is the chance of a lifetime and . . .er, right. But. Even if it is only the story we know told again, I already love that comic.
---
Caroline
This question was inspired by the debut of the comic book series Kill Shakespeare, in which a number of the Bard's characters — most notably, Hamlet — team up to, well, kill him. It's a pretty cool concept, but there are number of reasons I didn't think the first issue worked very well. I won't get into all of them, here, but I suspect a big part of the problem is the character of Hamlet. Don't get me wrong, within the play, he's a great character, but he's also rather notable for not doing much of anything. It's hard to take Hamlet out of the particular context of Hamlet and have the character mean much of anything, except possibly in a comedic way. (Kill Shakespeare does not, unfortunately, seem to mean much of anything in a comedic way, even when it probably should).
On the other hand, there are Shakespearean characters I feel like are dying to burst off the page and get into the metafictional action. For example: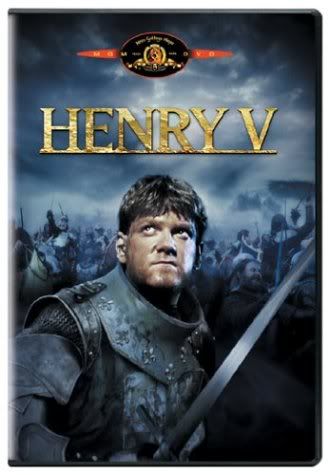 Now, technically, Henry V was a historical figure, an actual King of England.
But the Henry I have in mind is Shakespeare's specific incarnation of the character, who first shows up as the hard-drinking, fun-loving (but secretly ambitious) Prince Hal of Henry IV, Part I. Hal basically spends two whole plays waiting for his dad to die so that he can ascend to greatness and go on to star in Henry V. There's a lot of room in that time period for the drunken adventures of Hal and his friends and peers (Falstaff, Hotspur, etc), and it seems pretty self-evident to me that if the King could keep Hal out of his hair by providing him with (oh, just for instance) a time machine that he could use to run around picking up other literary and quasi-historical characters to have adventures with, this would need to happen.
What?
---
Jennifer
Michael Chabon loves superheroes.
Matt Fraction loves Michael Chabon.
Therefore, it would be in the best interest of all parties involved — including fans who, like me, love both of them — for Matt Fraction to write Michael Chabon into a comic book. Preferably one in which he's a superhero.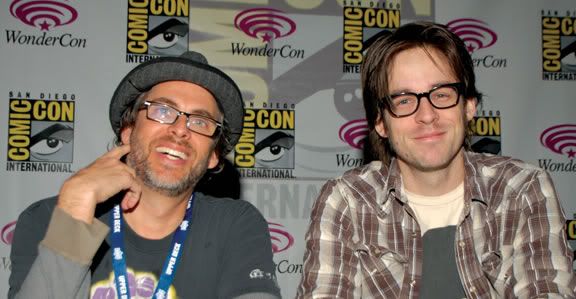 Make it happen, world.
---
Sigrid
I'm a bit stumped. Bendis already created the noir heroine I always wanted when he made Jessica Jones in Alias. Alan Moore developed a number of literary figures I like in his series League of Extraordinary Gentlemen. Skottie Young is doing a great job bringing the world of Oz to life on the page. And the works of Jane Austen are in comics these days. So I'm left with the Algonquin Round Table.
Dorothy Parker. Robert Benchley. Tallulah Bankhead. Ruth Hale. Jane Grant. Harpo Marx. George Kaufman. Did I mention Dorothy Parker? I'd love a biographical comic devoted to the doings of the Vicious Circle, full of wit and drunken escapades, bad ideas and worse relationships. Give me Dorothy Parker in a comic — I would absolutely buy that.
If I don't drive around the park,
I'm pretty sure to make my mark.
If I'm in bed each night by ten,
I may get back my looks again,
If I abstain from fun and such,
I'll probably amount to much,
But I shall stay the way I am,
Because I do not give a damn.
— Observation, Dorothy Parker, 1925
---
So what about you? What literary figure/character should star in a comic?