In Q & A, a weekly feature of Fantastic Fangirls, we ask our staff to tackle a simple question — then open the floor to comments:
What in comics fandom are you looking forward to?
---
Anika
Honestly, I'm mostly scared of what's upcoming in comic fandom. But I am looking forward to two things involving two supporting ladies. First, after reading this interview with Kelly Sue DeConnick, I want her to write a novel about Pepper — but at least, I really want to read that story (Rescue, available May 5). Kelly Sue gets Pepper Potts and appreciates her as she is and as she could be. Way too many people only ever see (and write about) "or" — for many characters, but especially for female characters, and especially especially for female support characters. So I am looking forward to that one shot.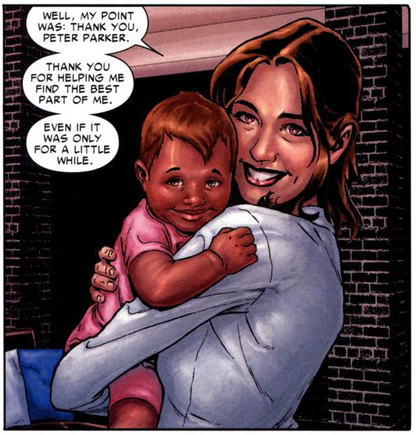 And second, I am very excited for New Avengers and particularly for Jessica Jones' emergence as an Avenger. You know. A real one. Jessica is being set up to go through a transition, too. That is nearly my favorite thing to read about. And to get her through it she's got her own support system: Luke, Carol, Peter, Logan and, well, okay, Ben. I'm not really sure what to think of Ben Grimm on my team but you know what? I'm looking forward to finding out.
---
Caroline
It's obvious, but it's true: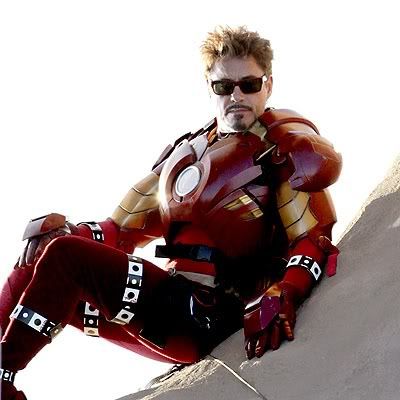 Iron Man 2 will be out in a little less than a month, and I've been anticipating this movie since approximately 1 second after the end of the original Iron Man. First of all, because I am hoping it will be just as much fun as the first movie — a chance to watch Robert Downey, Jr. do whatever that thing is that he's been conquering the world with over the last few years. Plus, Sam Rockwell! John Slattery! War Machine! There's a lot to love.
More than that, though, as argued in this article, the best thing about Iron Man was the way it ended. While many sequels flounder around trying to recapture magic, and find a reason to exist beyond "Make more money," Iron Man 2 is a sequel that really needs to happen. Two years ago, we were left wondering what was next for Tony Stark. Soon, we'll have a chance to find out.
---
Jennifer
Some people complain that Brian Michael Bendis writes comics where people just sit around talking about their feelings and never do anything. These people are crazy. That is the very best thing about comics by Brian Michael Bendis. As a technique, it elevates mainstream superhero comics from the level of inconsequential fight scenes and shock value twists to a higher plane of layered characterization and emotional richness. My favorite thing that Bendis has ever written, and possibly my favorite single issue of all time, is Civil War: The Confession, in which Tony Stark spends half of the issue sobbing over Steve Rogers' dead body and trying to put into words all of his grief and defensive guilt.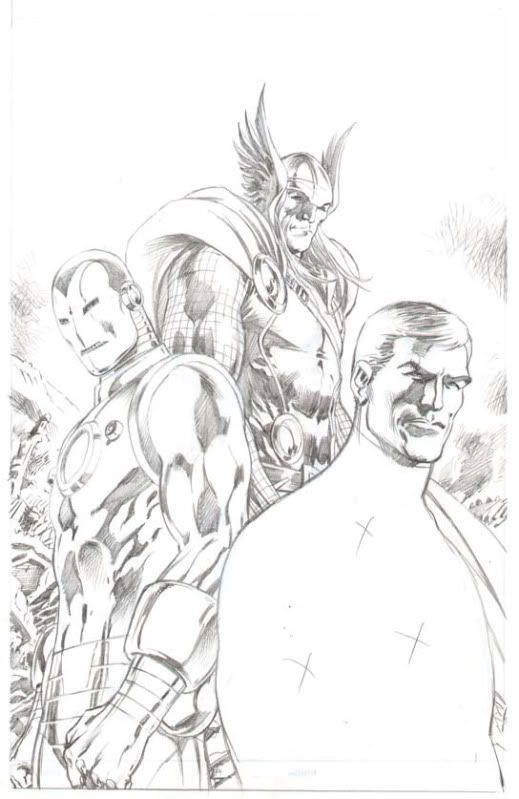 So when I heard about Avengers Prime, a bookend of sorts to The Confession, I may have jumped up and down and flailed my arms like a little girl. This 5-issue summer miniseries promises to follow Steve, Tony, and Thor as they try to repair their broken relationships with each other in the wake of Siege. And while there's going to be some superhero mission going on as a pretext for that conversation, it's those emotions and relationships that will be the heart of the book. Bendis has even described it as "superhero couples retreat", which is pretty much the most perfect thing I could possibly imagine. The relationships between these three men have shaped the Marvel Universe for the better part of the last decade, and this story is one I've been waiting for since at least the end of Civil War. I, like many readers, am intensely invested in the relationships between these men, Steve and Tony in particular, and I trust Bendis completely to provide the emotional catharsis we so desperately desire.
---
Sigrid
Birds of Prey is coming back. With Gail Simone writing it. And Ed Benes on art. This is the creative team that got me into the DCU, the comic that let me recognize the awesome terrifyingness of Barbara Gordon. I can't wait to see what happens next.
---
So what about you? What are you looking forward to?