In Q & A, a weekly feature of Fantastic Fangirls, we ask our staff to tackle a simple question — then open the floor to comments:
How would you redesign a favorite character's costume?
For this exercise we each chose a character and submitted our redesign to professional costume designer Christian Milik (Anika's husband) who sketched our ideas. The finalized designs are presented below.
---
Anika
Take it from someone who, at 34, can still fit comfortably into the Limited Too line — just because you CAN fit into a teen girl's wardrobe doesn't mean you SHOULD. If fanboy reaction to the news that Jessica Jones will be a full member of the New Avengers team/title is any indication, Jewel needs an update to prove she is no longer a teen wannabe, she is an adult Avenger.
What I like best about Jessica's costume is the asymmetry so I want to build on that by adding ribboning to the bodice (like so or so), in effect creating an armored corset which would hold her in, hold her up, hold it on (otherwise, exactly how is that top staying up? Seriously) and protect her torso while creating a faceted look reminiscent of a (whatta ya know) jewel.
What I dislike most about this costume is the booties. I hate the effect on ice skaters, too. On Jess they look stupid (the satin gloves are also dumb, she's not going to prom). Not to mention uncomfortable. So, no, I'm going to give her real shoes and I'm going to give her real shoes that look like they could do some damage.
Overall, the look I am going for is more tough and punky but still graceful and feminine. Add texture and structure but keep her underlying sense of style. Basically, a ballerina in combat boots, which, take it from me again, is what any working mother really is.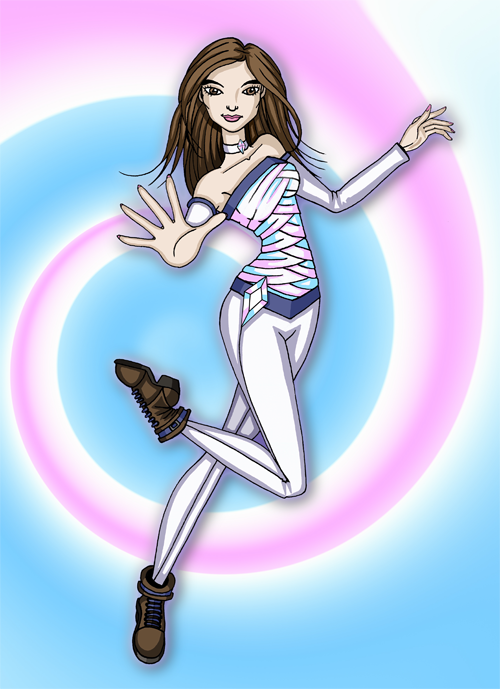 ->Hires
---
Caroline
Jean Grey was last seen alive at the end of Grant Morrison's run on New X-Men, ie., the last days of the skintight leather look. If (when!) Jean comes back to the Marvel Universe, she may find herself thrust into the thick of the brightly colored Heroic Age. But say Jean liked the leather. And say she takes a hiatus from her traditional X-team to join the New Avengers. (Why? Because this is my story!) This leather-based costume combines the leather look from new X-Men with a fresh take on the traditional "Phoenix" symbol with the X-mark on the boots as a nod to her history.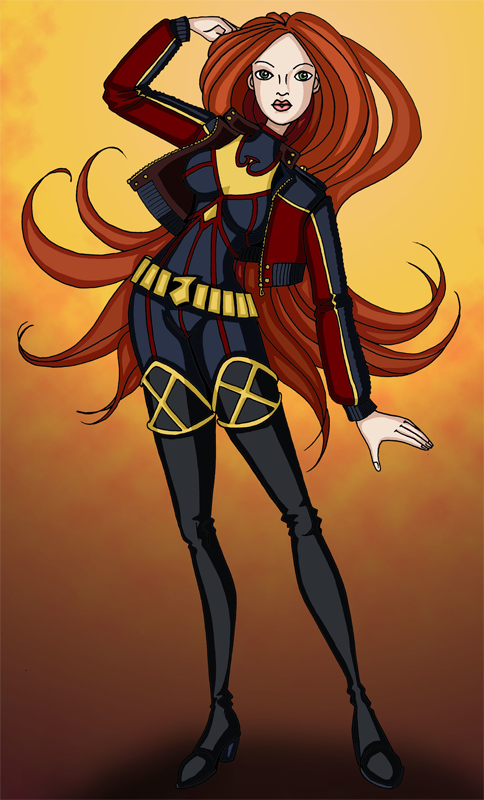 ->Hires
---
Jennifer
The biggest problem I have with Cyclops' current costume is the fact that his cowl completely covers his head. Without ears or horns or feathers to set it off, like other heroes have, it just winds up looking like a head condom, and it's ugly and makes his head look tiny. So my number one priority in redesigning his costume was getting rid of the cowl and letting his awesome floppy hair blow around in the breeze.
Other than that major change, the rest of the changes I'd suggest are minor, and in keeping with Scott's costume history. As the first X-Man, Scott's been carrying the blue-and-yellow flame the longest, and I wouldn't want to change that color scheme, but I like the idea of adding red accents to serve as a warning of his powers. I also prefer a costume that's a combination of a classic superhero look with a more rugged, "actual clothes" feel, so I'd love to see the return of the Morrison-era ribbed turtleneck (which accentuates Scott's slim torso and long neck) and the sort of boots, gloves, and belt that look functional and utilitarian, even as the overall effect remains that of a skin-tight bodysuit. Finally, as a bonus accent, I thought it would be cool to create an "X" effect over the legs that just looks like diagonal bars when his legs are spread; it's subtle, but adds to the overall superhero-military hybrid effect.
But mostly I just want him to show off his hair.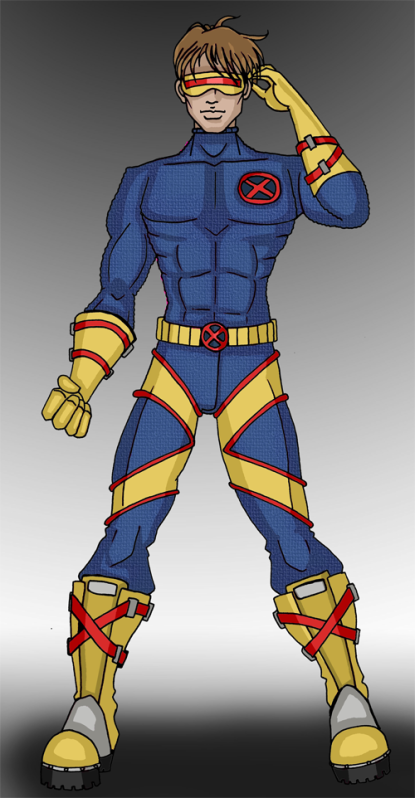 ---
Sigrid
Cassandra Cain is Kestrel!
After her hiatus from the Bat-clan, Cass Cain has remade herself — in no-one's image but her own. Using the name and stylized theme of one of the smaller birds of prey, Cain strikes at criminal organizations with uncanny precision.
Take a moment to welcome Kestrel!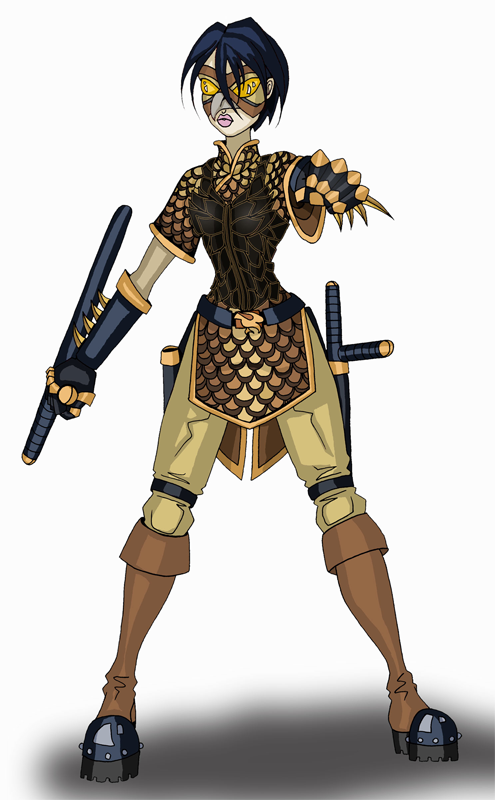 ->Hires
---
So what about you? How would you redesign a favorite character's costume?