Here at Fantastic Fangirls, each of us spends a lot of time talking about the comics that each of us likes. It isn't that often, though, that we all get to talk about the same book at the same time. The four of us have different tastes and different schedules, and there are so many comics out there, that — especially when we add you, our readers, to the equation — we can't always be on the same page.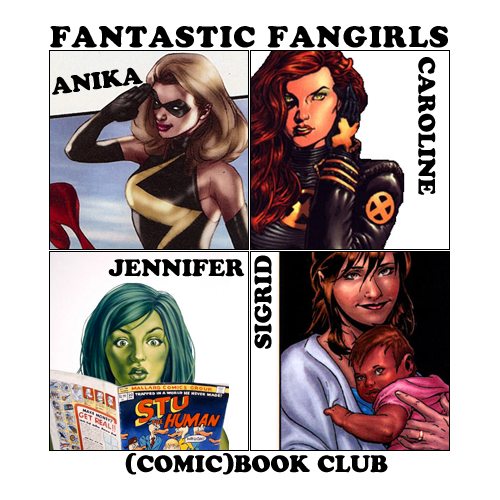 That's why we're introducing the Fantastic Fangirls (Comic) Book Club. Once a month (or so), we'll pick a book for all four of us to read, or re-read. Once we're done, we'll post a roundtable discussion about the chosen book, and invite our readers to contribute their comments as well.
Sounds easy, right? Since this is a new idea, we want to give lots of lead time. The discussion will start, on this site, on Monday, April 5. The book we've chosen is. . .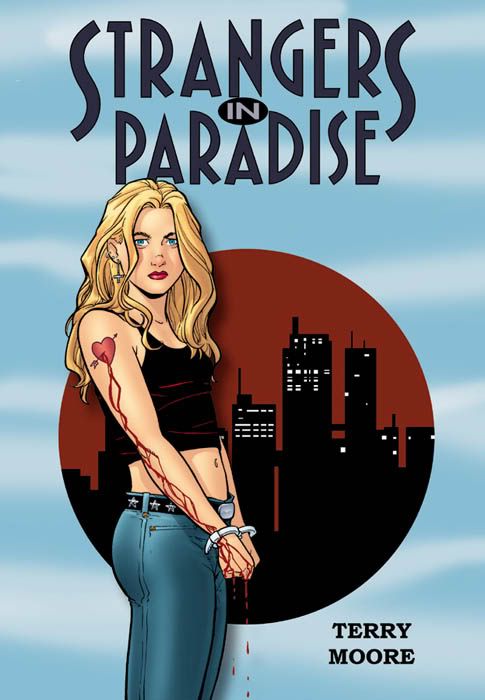 Strangers in Paradise, Pocket Book 1, written and drawn by Terry Moore. This book collects the first sixteen issues of Moore's groundbreaking independent comic, which began in the '90s and wrapped up in 2007. Why Strangers? Lots of reasons. It was one of the most successful independent comics of recent years. It's loved by many, hated by some, and for a lot of readers — including more than one of the Fantastic Fangirls — it's one of those books you're always meaning to read, but never get started because there's just so much of it.
Whichever of those categories you fall into, we hope you'll read along with us, and come back to discuss!
The book is available for purchase directly from the author for $17.95, and should be easily available online, at most comics retailers and bookstores, or (if you're town's cooler than mine) the public library.