In Q & A, a weekly feature of Fantastic Fangirls, we ask our staff to tackle a simple question — then open the floor to comments.
In light of S.W.O.R.D. being cancelled after 5 issues and Birds of Prey being relaunched, we want to know: What cancelled series would you like to have back?
---
Anika
Brian Reed's Ms. Marvel is set to end with an "over-sized final issue" at the end of February. If you pay any attention to my posts, my blog or my Twitter, you already know what I think about that. Ms. Marvel is my favorite super hero and Ms. Marvel is my favorite super hero comic. I know Carol Danvers' story won't end with that over-sized issue. I don't believe her solo series career will end with that over-sized issue. But whatever happens to Carol post Reed's Ms. Marvel, I will still miss it as it is.
The series is hardly perfect, but in my own little contrary way, that's almost why I love it. It's very Carol Danvers to be a bumpy road of a series. And in those not-so-perfect, not-quite-50 issues, Reed has given me a bumpy road and a Carol who rides it. Starting just after The House of M, Ms. Marvel's Carol goes through Civil War, The Initiative, Secret Invasion, and Dark Reign, and into Siege (I'm kinda tired just reading that, Marvel). She fights, she flirts, she dates, she dies, she drinks, she gains a cat, she gains a sidekick, she gains a boyfriend, she loses her boyfriend, she loses her sidekick, she loses her cat, she loses her home, she loses her friends, she loses herself, she finds herself, she finds her cat, she dates some more, she fights some more, and every time she's knocked down she stands up ready to start all over. And that's barely half of all that happened.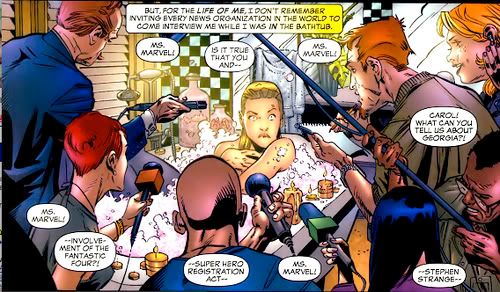 I started reading Ms. Marvel because I was already a Carol Danvers fan. But as Ms. Marvel winds down, I already miss it, because now I am a Carol Danvers fanatic.
---
Caroline
If you ask me what single comic book title is most responsible for my falling in love with the Marvel Universe, I could tell you lots of lies, or I could name Fabian Nicieza's Cable & Deadpool. This series about a supersoldier with Messianic delusions and the brain damaged mercenary to whom, for incomprehensible reasons, he is deeply emotionally attached, was my first (and, in many ways, still best) exposure to the full depth, breadth, and deep-rooted insanity of the Marvel U.* The Civil War tie-in issues (with a "registered" Deadpool signing up for an officially sanctioned team, while Cable explained the disadvantages of registration, via the use of pie charts), were just about the only ones to do for that 'event' what it sorely needed: sending it up and taking its implications seriously at the same time.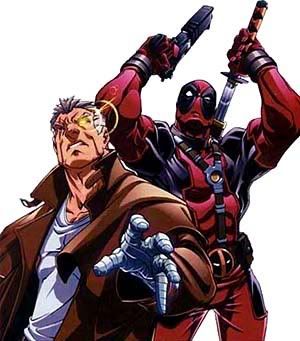 I miss this series badly. I miss this series every damn day, especially when I look over in the X-Men books and see Cyclops trying to create a Utopia on a floating metal island. I think, "Cable already did that, man. And it was awesome."
*If they ever publish a C&D omnibus, I would like for this quotation to appear on the cover.
---
Jennifer
Most cancelled books at least have time to tell a couple of stories before they're unceremoniously placed on the chopping block. Sometimes, though, as in the case of the newest casualty, S.W.O.R.D., the books only last a handful of issues, a single story arc at most, before cancellation, leaving miles of untapped potential behind. That's why my most-missed book is Jeff Parker's 5-issue Exiles.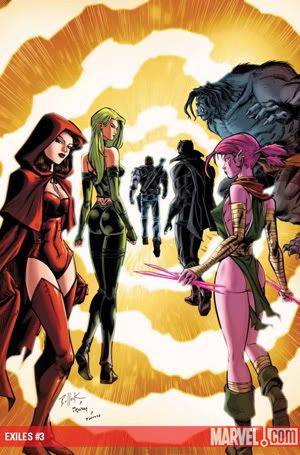 Caroline already wrote eloquently about that book's cancellation, but for me the absence still stings. The book took an old concept — different versions of popular characters from various universes become a team to save alternate realities — and made it sparkle by showcasing his abundant skill at characterization and dialogue. I fell in love with the book's versions of Beast, the (Scarlet) Witch, Polaris, Forge, Blink, and Black Panther, and I loved seeing them interact with other characters as they skipped through realities. I long to read more about these characters' adventures (particularly the girls, by far the most powerful and competent members of the team), and while the final issue of the series did tie up some loose ends and give context to the characters' actions and histories, I wish Parker had had more time to spread out, and flesh out, that information.
---
Sigrid
Matt Fraction and Barry Kitson's The Order.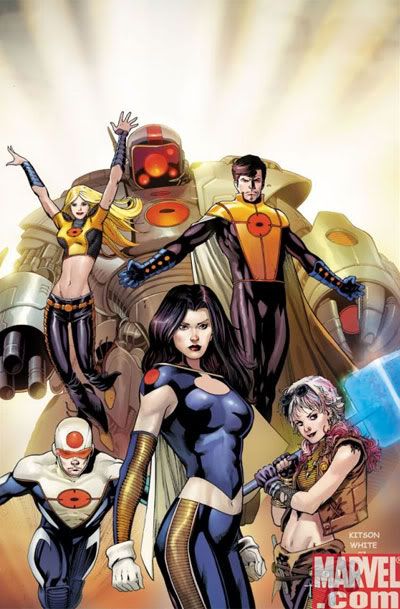 Kitson and Fraction took the concept of the Fifty States Initiative — a superhero team for every state, regulated and supported by your state government — and built a team of new characters that fit seamlessly into the Marvel U. Beautifully rendered by Kitson, The Order remarked on the nature of celebrity, on the nature of heroism, and on the purpose of government in an age of hyper-scrutiny. It had one of my favorite new characters, publicist Kate Kildare. Kate's job was to make sure that The Order was perceived to be doing good — actual do-gooding was not her problem.
In addition to examining the sorts of problems a state-sponsored superhero team might have in the world of today's paparazzi, Fraction also asked the age-old question of why the heck a person would ever sign up to be a hero. The Order's powers were temporary, given to them for a year by science. People had to choose this life, and the reasons they bring are a microcosm of the origin stories from sixty years of comic books. The heroes of The Order are deeply flawed people whose heroism is most evident in the fact that they managed to get to where they are in life.
The Order was cancelled after ten issues, but the characters scattered to fit into the Marvel Universe. I would love to see them back in their own title. The lineup could be slightly altered as long as the premise stayed in place — that heroing is hard, but being seen to be heroing is harder. That your worst enemy is the press who can turn the voters against you. I'd also insist on Henry Hellrung and Kate Kildare to be part of the book, with guest appearances from Pepper Potts, Tony Stark, and Namor.
---
So what about you? What cancelled series would you like to have back?