In Q & A, a weekly feature of Fantastic Fangirls, we ask our staff to tackle a simple question — then open the floor to comments.
If you could have any super power what would it be?
---
Anika
Magic.
I want to wield real magic. Because then I can do anything. I know, I know. Absolute power corrupts absolutely and Wanda is crazy and Zatanna has screwy morals. But look at Harry Potter. Neither magic, nor power, is inherently evil. Remember Wanda right before Avengers Disassembled?
She was a real hero. There's a saying: What would you attempt if you knew you could not fail? Even if I didn't have the magic to back it up, if I had that level of confidence, I think that is a super power in itself.
---
Caroline
Invisibility is underrated.
I've lost track of the number of times I've seen this used as evidence that Sue Storm, the first lady of Marvel Comics, was created to be lame and anti-woman: Her power is that no one can see her. I admit that is a problem — if you're assuming the viewpoint of the people looking at her is the only one that matters. And arguably, on a comic book page, that viewpoint is true.
But. There's a big difference between being forced to be unseen, and having the choice to be unseen. Or, to put it another way, invisibility as a superpower means the power to only be seen when (and to some extent how) you want to be.
Maybe that's all just a fancy way to justify all the times I've wished I could go about my business without having to worry about what other people are seeing. Being able to appear and make my influence felt at the moment it would have maximum impact. Sure there would be the temptation to abuse it (what better vehicle for spying on enemies — or friends — without going through the proper channels?) but that's true of any power. And really, I'd be less likely to use it for unethical reasons (real life affords enough opportunities to spy or eavesdrop and I mostly don't use them because I don't want to be that person) as to avoid those bits of busy work that get dropped in your lap from walking in the door at the wrong time.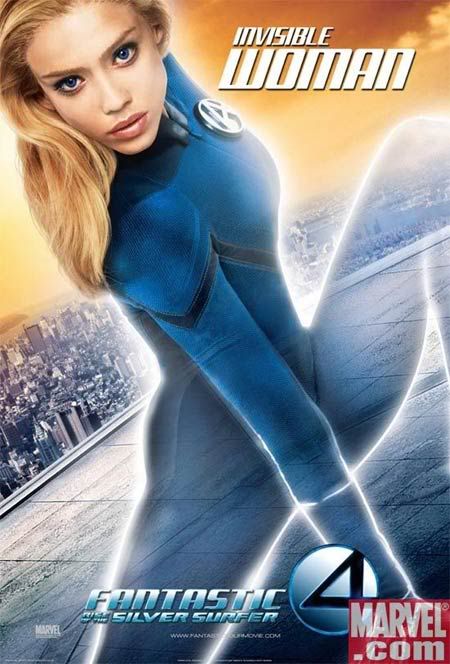 Thinking about it, Sue Storm has kids, a husband, and a couple of particularly trying roommates, one of whom is her brother. It's to her credit she doesn't decide to disappear more often.
---
Jennifer
I'm not delusional. I know that superpowers don't really exist. But I'd be lying if I said I've never tried to use them anyway. After all, what could be worse than having superpowers and never using them because you don't realize they're there? It's worth at least checking, right?
At various points in my life, I've attempted to access hidden powers of phasing, invisibility, telepathy, flight, shapeshifting, weather manipulation, and energy blasts, among other things. But by far the power I try to access most often is telekinesis. Call it laziness; call it impatience — all I know is, there have been far too many occasions in my life that have led me to reach out mentally for an object across a room, and then bemoan the fact that "my telekinesis still hasn't kicked in."
TK is a useful battle power, and it also provides limited flight capabilities, both of which would be fun to play with and/or use to fight evil. But mostly, I'd use telekinesis to make my daily routine just a little bit easier.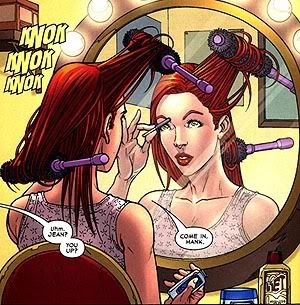 ---
Sigrid
Superpowers I have tried to see if I had: Telepathy, Empathy, Pyrokinesis, Telekinesis, Phasing, Energy Blasts
Superpowers I realized I never ever want in a million years: Telepathy, Empathy, Pyrokinesis, Telekinesis, Phasing, Energy Blasts
Superpower I want: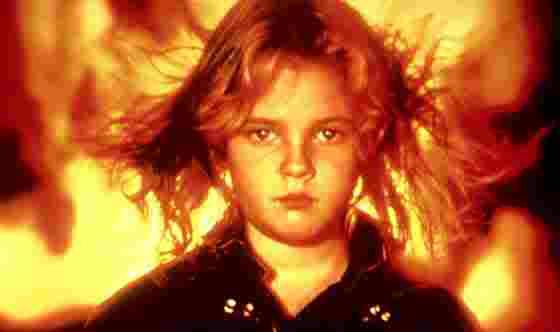 Well, see, that's the thing. I don't want any superpowers. I've read too many comics to want them. Also, I was affected at a very young age by Firestarter and Carrie, by Stephen King. (Also by Lois Duncan's The Third Eye. Nothing good comes of powers in these books.) I have a firm belief that the side effects of the powers are not worth the gain. I really, really, REALLY don't want to know what my partner is not-saying when we're disagreeing. I trust that whatever is unsaid is unsaid for a reason — after all, I know the things I think but do not say, and I don't want to hear the equivalent from other people. Nor do I want to know what people I care about are feeling all the time. Ugh. I mean, that would just suck. Being a parent is already too much like having one's heart and emotions out wandering around to be nicked and bruised by everything. I don't want any MORE of that. And as for the kinetic-type powers? I really don't want any accidents involving a lapse of concentration causing damage.
And, let it be said, I do not want to spend the rest of my life in a government or corporate lab under heavy sedation, forced to perform for my new owners, thank you very much. (Yes, I also read Warren Ellis's Ruins, and it scarred me.)
The superpower I want these days is best exemplified by Cal Lightman on the tv show "Lie to Me." Cal can read people's faces. He has a real-world ability — the skill to read microexpressions and understand their meaning — at a wholly unrealistic level. His ability to determine if someone is lying or not is preternatural. I would really like that ability, at his supernatural level of skill. That's superpower enough for me.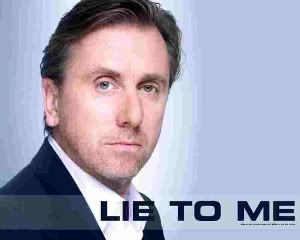 ---
So what about you? If you could have any super power, what would it be?