In Q & A, a weekly feature of Fantastic Fangirls, we ask our staff to tackle a simple question — then open the floor to comments.
What comic-based television series would you like to see?
---
Anika
This is harder than it sounds. I'm actually pretty picky about shows I actively watch. Background noise can be almost anything but shows I sit down to pay attention to, or would request, that's different. And my choices tend to fall under "medical drama", "legal drama", or "space drama". I love superheroes, but on TV? Not so much. It is honestly hard for me to imagine a comics-based TV series I'd want to watch (not counting my toons, I adore Justice League, Teen Titans and Iron Man Armored Adventures to name three).
So I am going to go with my heart over my head this time and choose: The Fantastic Four. I love them and their ridiculous ways. The movies were not so good, but I think the medium strangled them. You can't tell a proper F4 story in a two-to-three hour movie. But a series? A series about a dysfunctional family of superheroes? Who do media appearances to fund their work? And could sneak in an interest in science to a science-interest-starved-America?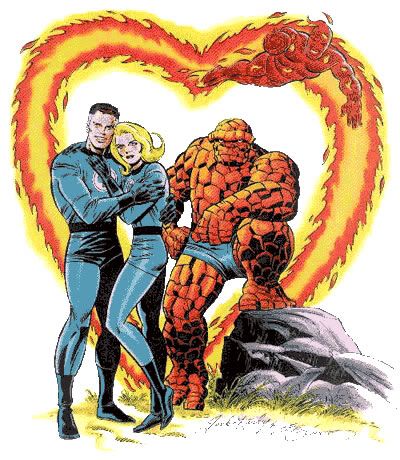 I would watch that. And even if it was horribly bad, I would still watch it and I would even still love it. I know this because I own both those movies.
---
Caroline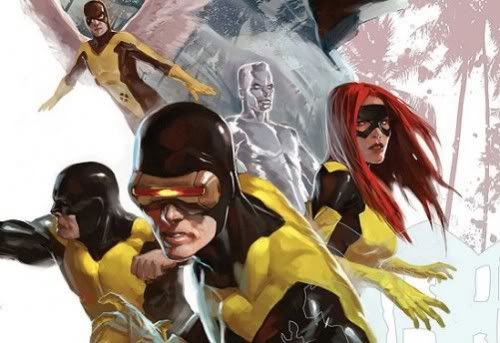 X-Men: First Class is the latest Marvel property reported to be in development for the big screen. Writer Josh Schwartz, who has worked on The O.C. and Gossip Girl, is attached to the project, and from what I understand he has a pretty good track record. Still, at the risk of being ungrateful about one of my favorite franchises getting a high-profile treatment, I'm not sure the world needs another X-Men movie. At best, the movie will spend a couple hours letting us get to know new versions of our favorite characters, then leave us hanging for a couple years for a sequel. Of course, I love the X-Men in high school concept, but it seems like something that would be more fun to see as a weekly show. X-Men has always worked best as an ensemble story, with shameless soap opera elements, and a weekly live action drama seems like a great place to develop that.
---
Jennifer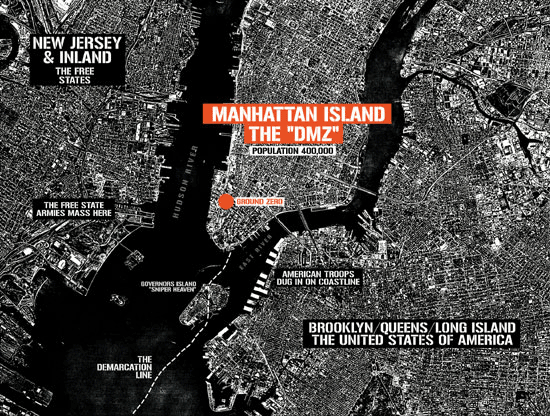 At the risk of stealing Sigrid's thunder below, my first thought for an awesome comic book TV show is one of my new favorite comics, Brian Wood's DMZ. Wood's portrayal of a dystopian future New York City as the unpredictable center of a second American Civil War would play out with gritty intensity on a cable channel like FX or HBO. And the television format would allow the producers to showcase what are often the best parts of the comic book series — the stories that go beyond photojournalist protagonist Matty Roth's point of view and show us how others survive and thrive in the fantastically-detailed world that Wood has created. Plus, its diverse cast would provide much-needed work and exposure for non-white actors on television. The politics of the piece might be difficult to portray faithfully, depending on how much creative control the showrunners retained, but I'd still like to see TV try its hand at bringing to life this vivid universe.
---
Sigrid
I'd like to see Local, by Brian Wood and Ryan Kelly, as a television show. Done up like an AMC-style drama, with tons of attention to detail (as befits the original detail in the comic.) Each single issue of the comic could be drawn out into two or three hours, adding more of the story to each vignette. Each short arc would focus on the town in which it took place, bringing to life the main characters from that particular story — whether or not Megan is the lead.
As for casting, I'd like to see Ellen Page play Megan.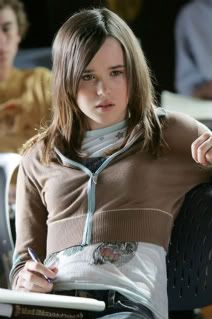 ---
So what about you? What comic-based television series would you like to see?