In Q & A, a weekly feature of Fantastic Fangirls, we ask our staff to tackle a simple question — then open the floor to comments.
Which Disney character should become part of the Marvel Universe?
---
Anika
Okay, so, you have to understand that I kinda love Disney. I acknowledge that it's pretty much an evil corporation. But it is still Disney. I'm not horrified at the idea of Disney running Marvel. My four year old loves Iron Man and Princess Aurora (Sleeping Beauty) equally…so much that my husband already drew this happening.

Why should Sleeping Beauty get her own Iron Armour? I have no idea. But that's my answer.
As an additional, and absolutely necessary aside: Squirrel Girl MUST become part of the Disney Universe.

---
Caroline
The Disney movie that I grew up on, more than any other, was The Parent Trap. Not the new hip Lindsay Lohan movie either. The one with two different versions of Hayley "Pollyanna" Mills and her terrible terrible haircuts that looked remarkably like what was fashionable 20-something years later when I was 13. Anyway. I dug the hell out of that movie and even now I have the theme song stuck in my head and if you had the misfortune of seeing the film at any point in your life, now you do too.
The plot of this film, if you don't know, is about identical twins who were separated at birth and sent to live with opposite parents and never told of each other's existence. They meet at summer camp, figure out they are sisters, then plot to get their parents back together — despite the fact that they have the kind of parents who would do such a horrible thing to their children in the first place. I mean, come on, that's not a normal family dynamic.
As much as I liked The Parent Trap when I was a kid, as an adult I have come to appreciate the equally screwed-up dynamic of the Summers-Grey family in X-Men mythology. This insane separated-siblings-who-are-never-told-the-other-is-alive thing happens to Summerses all the time. (Hi, Cyclops and Havok!) And Summers siblings do have a tendency to look alike, not because they are identical twins but because they are clones created by Mr. Sinister. The Disney-Marvel movie I want to see is the X-Parent Trap: mistaken identity comedy, Marvel-style, as Cable and Stryfe team up to get Scott and Jean back together. Hijinks ensue.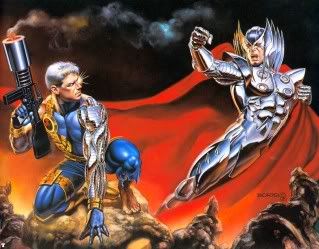 Come on, you know it would be awesome.
---
Jennifer
Since I already wrote all about how Marvel's characters are secretly animated Disney characters, it would feel redundant to have them enter the Marvel U. (Though I'll admit, if someone wanted Zazu from The Lion King, Sebastian from The Little Mermaid, and Cyclops to get together to commiserate about the perils of being the "responsible one," I wouldn't be opposed.)
So instead, I'm just going to repeat what I've been saying for months: if Hannah Montana is going to bother to have a secret identity and live a double life, why is she not a superhero? Why would you go through all the lies and secrets just to be a pop star when you could be saving the world? "Who says, who says I can't be Superman?" Miley Cyrus sings (in a song appropriately titled "Who Says.")* Well, Superman is from DC, so the answer to "who says" in that case is copyright law.
But who says she can't be a Marvel superheroine?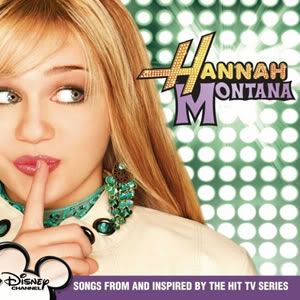 Yes, I know some Miley Cyrus songs. I can't help it — some of my best friends are obsessed with analyzing tween culture.
---
Sigrid
This seems like a bit of a cheat, and I don't mean it that way, but Tony and Tia from Escape to Witch Mountain.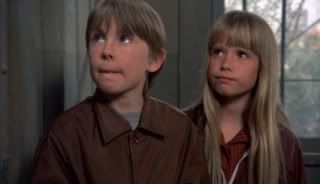 I loved that movie as a kid. Loved it. Probably because, well, because the two kids had weird powers.
But the character I think would get along the absolute best in the Marvel Universe, the one I think would fit in just fine? That's be Maleficent.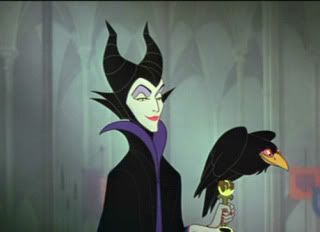 She would give Norman Osborn a serious run for his money. (She could even, in dragon-form, date Fin Fang Foom.)
---
So what about you? Which Disney character should become part of the Marvel Universe?