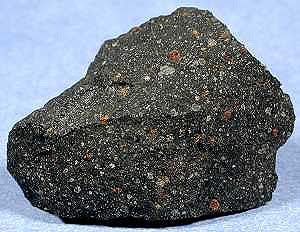 This week someone stole a 30 pound meteorite from The Dinosaur Place. The meteorite was on display in the gift shop and the most likely scenario the authorities have come up with is that someone wheeled a baby carriage into the store, tucked the rock into it, and made their way out.
Obviously this is a plot conceived by criminal mastermind Lex Luthor. The only real question is what he plans to do with the meteor. As it is of unspecified origin Lex would take it home for deep analysis to determine how it can be used to a) kill Superman or b) make him money or c) both a and b. If this was a comic book story.
I live in Connecticut, the state most people consider to be the highway between New York and Boston. We have no professional sports teams. NYPD retire to Hartford. We have some casinos, a few theaters and museums, hey, we have The Dinosaur Place. But nothing like our neighbors, and even the people who live here would say nothing much ever happens. Which presumably is why Stamford, Connecticut was chosen as the venue for the botched capture that killed 600 civilians and led to Marvel's Civil War. Only loser super heroes work in Connecticut. But that makes it the perfect stomping ground for a super villain smart enough to figure that out. Someone like Luthor — or our "Mr. Meteor".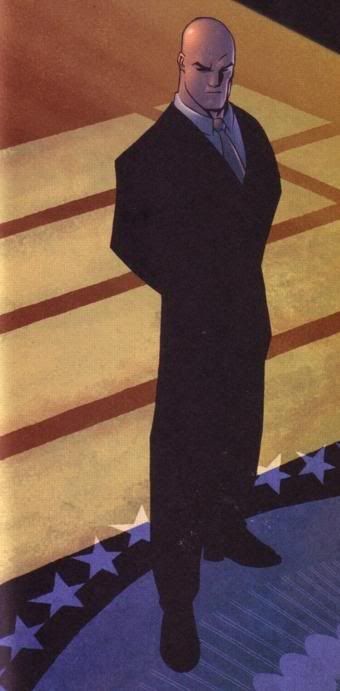 It has been said many times that Bruce Wayne's decision to save his city as a masked avenger is what draws out, or even creates, the crazies that he ends up battling. That Superman's ability to deal with regular criminals with ease is why the villains work to become Super themselves. Magneto's Brotherhood exists because society didn't trust super-powered people to be good. The super heroes tend to come before the super villains. I am forced to wonder, if we have a super villain working out of my boring little state, where is our super hero?
Super heroes wouldn't really work in the real world, right? Super heroes are meant to be a fantasy, that's why they are otherworldly or enhanced with extraordinary abilities, to set them apart, to make them something else, something we are not. Even Batman and his predecessor, Zorro, or Green Arrow and his predecessor, Robin Hood — they dress up, they make a scene, they act! Bruce's first Robin had to be a circus performer just to fit in. We're not meant to relate to Superman or Iron Man — Clark and Tony, maybe, but not their superhero identity. That has to remain super human and fantastic. Something else, something we mere mortals would not aspire to be. Because when mere mortals dress up to make a statement and take the law into their own hands, they are laughed at, arrested, and/or locked up in a mental institution.
I work for a small liberal arts university with an emphasis on the liberal. Two years ago we made the national news because presidential nominee Barack Obama gave our commencement address. Last year we made the national news because one of our students was gunned down in the college bookstore. As it turns out, some things of note do happen in Connecticut. Would the young woman be alive if we'd had a campus super hero? No. And in fact, the local authorities were the heroes of the story, arriving on the scene within minutes and forcing the shooter to abandon his gun instead of continuing on to the outside all-campus music festival that had just begun. We don't have a campus super hero because we live in the real world and the real world doesn't need or want super heroes. But it's times like that I wish we did have one. It's times like that I wish I was one.
As Civil War, or pretty much any Batman story, will tell you, super heroes cause as many problems as they solve. But then, so do politicians. Maybe super heroes wouldn't work in the real world. I still think I would make a kick ass campus avenger.

Posted by Anika
email: anika@fantasticfangirls.org
twitter: magnetgirl