In Q & A, a weekly feature of Fantastic Fangirls, we ask our staff to tackle a simple question — then open the floor to comments.
What new project would you love to hear announced at Comic-Con this year? Reality is not an obstacle!
---
Anika
I am current with only four comics at the moment (and two of four have barely begun). Exiles, which really can't be improved upon; Ms. Marvel, which I begrudgingly continue to enjoy; Red Robin, which I am unsurprisingly sort of in love with (Tim Drake acting like Anakin Skywalker? Adores!); and Teen Titans, which….is a train wreck I can't seem to give up. I've mentioned before, the Titans are my team. I love them, no matter what. But the current title, and more to the point, the current team are a disaster (I relate the various incarnations of the Titans to various incarnations of Star Trek here. The current maybe well-meaning but actually cringe-worthy group is Enterprise). Wonder Girl Cassie is the only one left I really care about at all (and I think that opinion puts me on the opposite side of fandom, where she is generally reviled) and the funny part is where Cassie herself agrees with me. She feels just as disconnected from all of them as I do, and still pines for the days when she had her real friends on the team. As I do.
So this is what I want — kill Teen Titans (NOT the Teen Titans, mind you, there have been – and will be – enough deaths, thank you very much, and with everyone coming back now it feels even more like a cheap gimmick in place of character development. I mean kill the title) and replace it with a new and improved Young Justice. Wonder Girl, Red Robin, Superboy and Kid Flash. They are all slowly meeting up in various titles, they are all going through STUFF as they deal with the repercussions of everything that is going on in the DCU. This is the logical progression — let them deal with it together.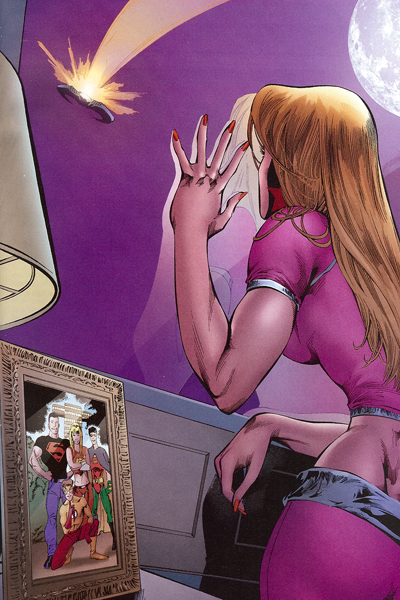 ---
Caroline
Caroline is on vacation this week.
---
Jennifer
We all know that Captain America is coming back, right? And we know that his last big conflict before he died was the Civil War crossover, which largely boiled down to a fight with one of his best and oldest friends, Iron Man. Iron Man, meanwhile, has been through quite a lot himself in the aftermath of that war and Cap's death. So when they inevitably meet again, it's sure to be a complicated mess of emotions and issues, and that moment is something I'm eagerly anticipating.
But, despite the inevitability, such a scene hasn't actually been written yet, so I still have the power to imagine it. And in my wildest imaginations, this reunion would be carried out in a 4-issue miniseries cowritten by the characters' current caretakers: Ed Brubaker and Matt Fraction. Each man is a brilliant writer in his own right, with a very firm grasp of the character he's been writing, but together — as witnessed in the pages of Immortal Iron Fist — they're an unstoppable powerhouse. Reunite them with Iron Fist collaborator David Aja, whose dreamy pencils are well-suited for both fight scenes and emotional beats, and you'd make at least one fangirl very, very happy.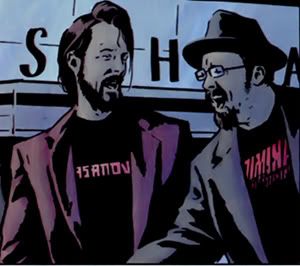 ---
Sigrid
Reality is not an object? Okay then, I want The Phoenix Corps.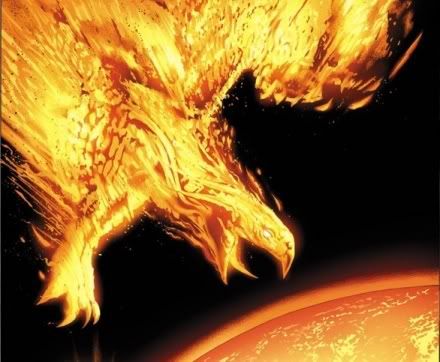 I didn't come up with this, I think Caroline did? Anyway, the Fantastic Fangirls have been talking about this hypothetical project for so long I sometimes forget it's never been written. The Phoenix Corps would not really be like the Green Lantern Corps — let's be clear on that. The GL Corps is a group devoted to protecting worlds, more or less? Space cops, if I get the gist? Serve and protect? The Phoenix Corps, if I had my way, would be more . . . proactive. They would travel through space seeking out wrongs to redress, punishing those who prey on the weak. The Phoenix Corps would seek out the forgotten and cast-off, they would aid those who no longer bother to cry for help. This is not a randomly chosen assignment, not at all. The Phoenix Corps' mission is based on its members — the discarded, abandoned, ill-done-by, or generally screwed-up women of the extended X-clan. I propose that the Phoenix Corps consist of Jean Grey, Wanda Maximoff, Lorna Dane, Rachel Grey, and Laura Kinney, all imbued with the power and mentality of the Phoenix Force. (Since we know from Phoenix: Endsong and Warsong that the Phoenix does posses hosts other than the ever-tasty Grey family.) And their first mission would be to go rescue Kitty Pryde.
I'd like The Phoenix Corps to be an ongoing series, obviously, but I'd take a nice limited. Maybe two limiteds, six issues each. Co-written by Greg Rucka and Matt Fraction, with art by Adrian Alphona and colors by Laura Martin, letters by Chris Eliopolous. That's what I want to hear announced at some comic-con this year. Preferably Baltimore, because I'll be at that con, and I could squee in paroxysms of delight in person.
---
So what about you? What new project would you love to hear announced at Comic-Con this year?