In Q & A, a weekly feature of Fantastic Fangirls, we ask our staff to tackle a simple question — then open the floor to comments.
What is a favorite fantasy film?
---
ANIKA
Star Wars. It's a fairy tale about family and redemption. The first movie I remember seeing in the theaters is Star Wars Episode VI Return of the Jedi. I was seven and it shaped my life.
Star Wars will be my favorite forever.
---
GABBY
I have to say that it's The Lord of the Rings: The Fellowship of the Ring. I can't not say it, however cliché it may sound. My father read me The Hobbit as a bedtime story when I was little, so J.R.R. Tolkien has always been a household name.
---
JESSICA
I have to agree with Gabby on this one, although I can't pick just one Lord of the Rings film that I like the best. I sobbed my way through Return of the King. I kept a journal called "Frodo's Photos" that was just pictures I printed off the internet of Elijah Wood. I read the second two books in one day in anticipation of the release of The Two Towers. I was Arwen for Halloween in the 6th grade, Legolas for Halloween in the 7th, and Tolkien for a Wax Museum biography school project I once had to do. I used a LoTR once-a-day calendar to decorate my room's ceiling. It was a glorious time in my life. I was exceedingly popular.
---
MARIE
The Labyrinth because I'm a sucker for Jim Henson and David Bowie in tights.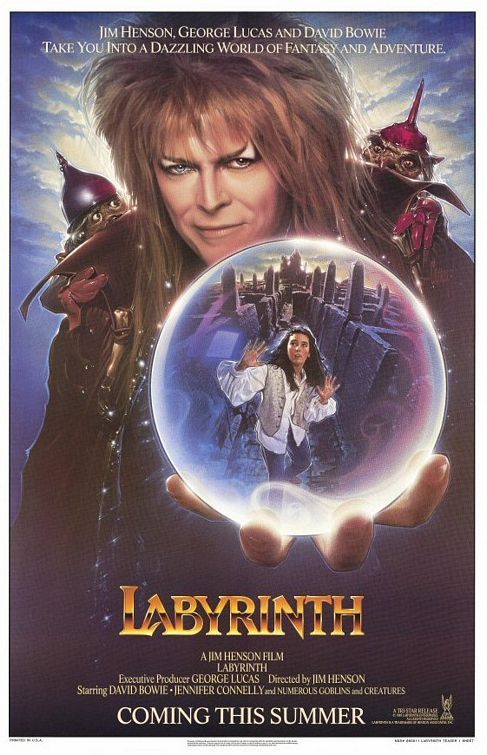 ---
So what about you? What is a favorite fantasy film?