On November 10, I had the pleasure of joining dozens of comic book fans and museum patrons to see Jenette Kahn at the Art Institute of Chicago. The good folks of the Chicago Humanities Festival put the event together—a gesture I appreciated because it showed their acknowledgement of comic books as a culturally important medium. So if you ever find yourself in the Midwest, be sure to check out one of their events!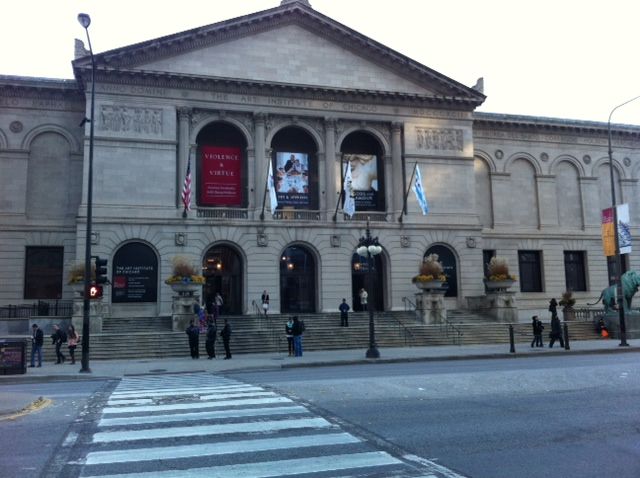 Jenette Kahn is a tour de force. Often hailed as an important figure in the development of DC Comics, she was hired as a publisher in 1976 and became President and Editor-in-Chief in 1981. She was only 28 years old and her accomplishments speak for themselves. Here's a quick rundown of the titles that came to fruition during her tenure: Watchmen, Hell Blazer, The Dark Knight Returns, Ronin, A 100 Bullets, as well as V for Vendetta and Sandman under DC's Vertigo imprint.
Leading the event was veteran zine publisher and Quimby's bookstore manager, Liz Mason. Before coming to DC, Kahn had published her own line of successful magazines (Kids! Dynamite, Smash) after graduating with a degree in art history from Harvard. Needless to say, I can see why they sat these two women together. The energy between them was casual with Mason giving Kahn a lot of leg room in terms of questions, there were no topics brought up that seemed particularly edged or pointed. In fact, Kahn always had an elegant and professional response.
I'm happy to report that one of the first questions asked by Mason was the one that had been on mind since I left that very morning—What did it feel like to be one of the first women in an industry largely dominated by males?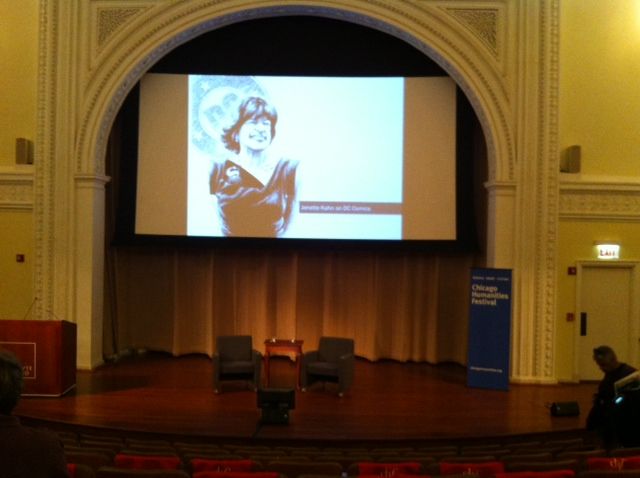 Kahn described her initial transition as "hard." She did not go too deeply into specifics, but she did offer an anecdote in which former Vice President of DC Comics and associate publisher of MAD magazine, Joe Orlando actually vomited in the bathroom when he heard that she had been hired. At the time, the DC staff was small, with just 35 people onboard. There were only two other women besides Kahn: one was in production and the other was a secretary.
Later on, Kahn confessed that she often felt like the odd animal at the zoo. No one was quite sure how to react to her being there. However, Kahn's situation was unusual in that she was hired into a position of power. She alluded to the fact that because she had the ability to hire and fire, most people did their best to avoid contradicting her. Luckily, Kahn's personality was anything but draconian. Having grown up in an environment that nurtured her love of comic books, Kahn came into DC with the aim of giving comic books the respect they deserved as a sophisticated art form. She then spoke briefly about how comic books were too often easily dismissed as "kid stuff."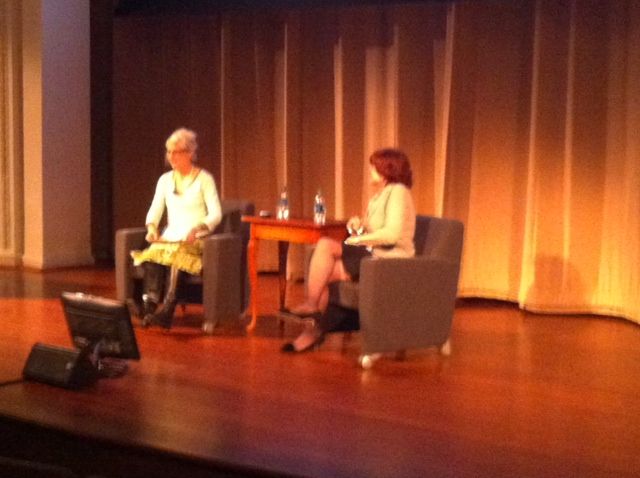 Under her leadership, Kahn encouraged artists and writers alike to take risks and explore dark areas. Essentially her edict was, "Think about the stories you've always wanted to tell. Then just go there." Because she gave relatively little restrictions in terms of creativity, the subject matters tackled by DC became more nuanced, complex, emotionally resonant— adult.
Substantive issues that were previously unacknowledged or censored were brought to the foreground: sexual orientation, domestic violence, homelessness, the inclusion of ethnically diverse minorities, AIDS. While often credited as breaking new ground within the industry, Kahn humbly credits not herself but her team. "We were all believers. We all had a mission. I just did my part and made sure that I worked with people who were smarter than me."
26 years later, in 2002, Kahn stepped down to form film production company, Double Nickle Entertainment—which brought in movies like Clint Eastwood's Gran Torino. When she left, over half of DC's employees were women. These days she reads more screenplays than graphic novels, but when asked about the future of DC Comics and comic books in general, Kahn used the analogy of the railroad business. "The reason why the railroad business failed was because it saw itself as a railroad business, and not a transportation business." She elaborated by saying that, in business, one always had to think about the larger picture. "That's why I always tell people that I'm in the business of telling stories with pictures and words."
As excited as I was to see Kahn, most of the takeaways felt pretty cursory. I kept wanting deeper insights rather than re-tread familiar ground in terms of DC's early history and Kahn's place in it. In the interest of being fair however, I felt that this event was geared towards providing non-comic book readers a standard introduction, rather than providing avid fans an open forum for personal discussion. Additionally, the event was scheduled for about an hour with barely fifteen minutes left towards the end for a Q & A.
That said, I left the event still feeling immensely satisfied. I see Kahn as an inspiring figure for not only women, but also for storytellers. She believes in having a grand vision, and has also demonstrated that it is within our grasp it see it realized.