In Q & A, a weekly feature of Fantastic Fangirls, we ask our staff to tackle a simple question — then open the floor to comments.
What sitcom would star your favorite superhero team?
---
ALI
Team Batgirl (Stephanie Brown and Barbara Gordon, obv) as the Gilmore Girls. BOOM!
I know it's not really a sitcom, but the wonderfully witty dialog and quirky, loveable characters from Bryan Q. Miller's Batgirl just scream Gilmore. Steph and Barbara are, obviously Lorelai and Rory. Supergirl and Cass as Lane and Paris, respectively. Dick Grayson would be Christopher since he's got the whole on-again, off-again ex thing going on. Friday dinners are with Steph's mom so that they can both prove Steph being Batgirl will not be detrimental to her well-being. You swap the Dragonfly Inn for Gotham Central, and have Black Canary and Huntress pop-up occasionally for shenanigans like Babette and Miss Patty! IT'S PERFECT!
---
ANIKA
The situation: ten underground superheroes and a baby live in a three floor apartment in Brooklyn.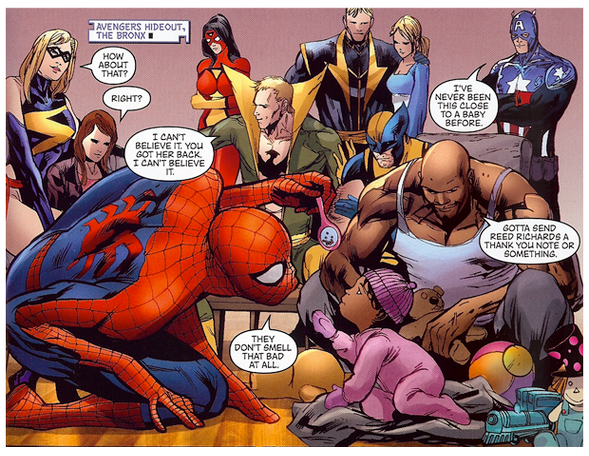 The comedy: obvious.
---
CAROLINE
Remember Head of the Class, the sitcom that ran for about 12 seasons during the 1980s (fact check: 5 seasons. But didn't it FEEL like forever?) The teacher was a grumpy old hippie, the students were actors who all looked about 30 and STAYED IN THE SAME HIGH SCHOOL HISTORY CLASS for all 27 seasons (fact check: still only 5.)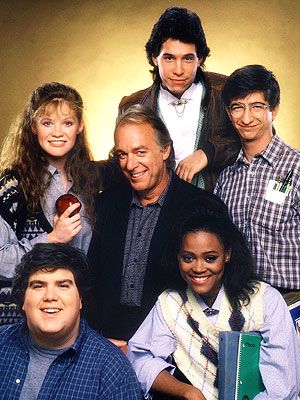 Their weekly adventures were supposed to involve a clash of cultures between the old and the new, and no one ever remarked that everybody stayed the same age for years and years. It sounds kind of lame. (It was.) (But I watched a lot of it anyway).
Now replace the old hippie teacher with Wolverine. Awesomeness ensues.
---
So what about you?