In Q & A, a weekly feature of Fantastic Fangirls, we ask our staff to tackle a simple question — then open the floor to comments.
What comic book character would make a good boyfriend?
---
Anika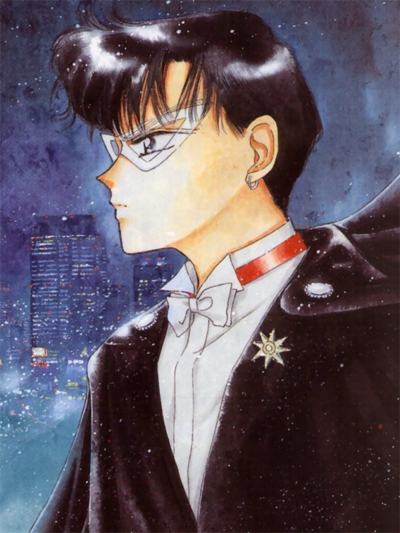 Chiba Mamoru aka Tuxedo Mask
1. He regularly wears a tuxedo (and looks dashing in it).
2. He is never without a rose.
3. He is secretly a Prince.
4. He is romantic, faithful, reliable and loves deeply.
5. His superpower is "girlfriend pep talk". Seriously.
Mamo-chan. He's my comic book boyfriend FOREVER.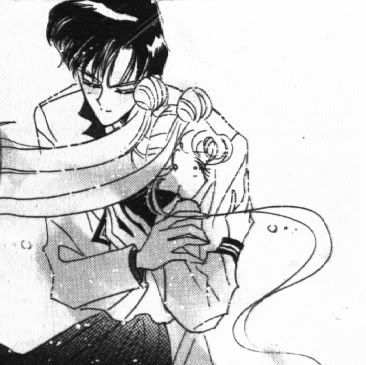 ---
Caroline
Warren Worthington III, also known as Angel of the X-Men, would be an excellent person to date for his looks and money. Now, don't get me wrong, Warren is (providing you caught him in between supernatural possessions that made him crazy and evil) a stand-up guy with a real sense of honor and responsibility. But he's mostly distinguished by being the rich hottie superhero who is least likely to, for instance, be secretly saving your DNA in case he had to clone you. (I'm looking at you, Tony Stark). Also, his superhero identity has been public for years, and you wouldn't have to deal with all that paranoid Bruce Wayne nonsense.
Of course, he'd ultimately dump you in a fit of angst about how you would never be as perfect together as Scott and Jean. (It's a thing he does. Ask Betsy Braddock). Still, if you're talking about a short-term fling, Warren would be pretty hard to beat.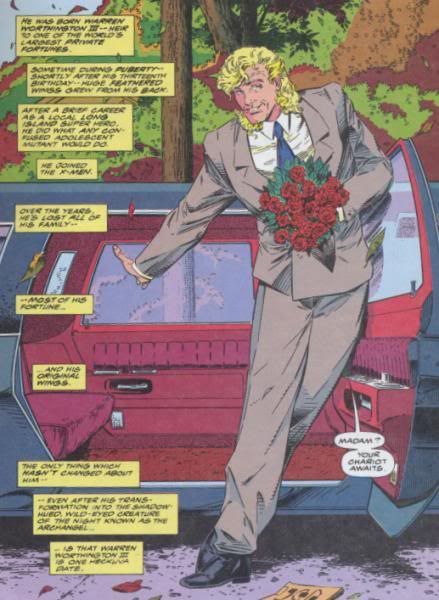 ---
Jennifer
I recently reread all of Thom Zahler's Love & Capes to prepare for the release of the new miniseries, and I was reminded all over again of how much I would love to date Mark Spencer, a.k.a. The Crusader.
He's a geek. He loves girls who love books. He can do your taxes for you. He's a physically perfect specimen. And he's also a superhero, willing to use his powers of flight to whisk you across the world at the drop of a hat for lunch in Paris — when he's not making the world safer for everyone in it. He's Superman without the drama, or the high-stress, competitive day job. Really, I can't blame Amazonia for pining after him long after their breakup — if I lived in that universe, and wasn't so invested in his relationship with Abby, I'd be doing some pining of my own.
---
Sigrid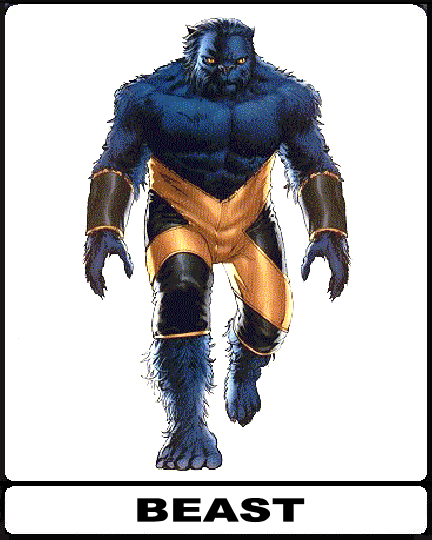 Hank McCoy.
That Abigail Brand, she's got a good thing going. Hank is wicked smart, funny, empathetic, thoughtful, secure in his masculinity, self-knowledge, and place in the world. He makes mistakes, sure, but then apologizes for them. He copes with stress by making jokes, but doesn't make jokes in moments of true grief and anger. He is imaginative, with a knack for problem-solving, yet manages to keep an eye on the real world.
Sure, when he's guilty or angry he withdraws. But as an introvert, I get that. The response makes sense to me. And I know his life is terrifically dangerous, but he's a male flagship legacy character for Marvel. If they ever did kill him, he'd come back within a year or two.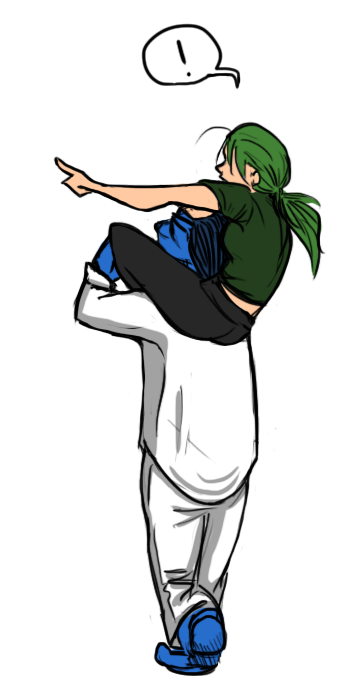 ---
So What about you? What comic book character would make a good boyfriend?