In Q & A, a weekly feature of Fantastic Fangirls, we ask our staff to tackle a simple question — then open the floor to comments.
Who is your favorite comic book vampire?
---
Anika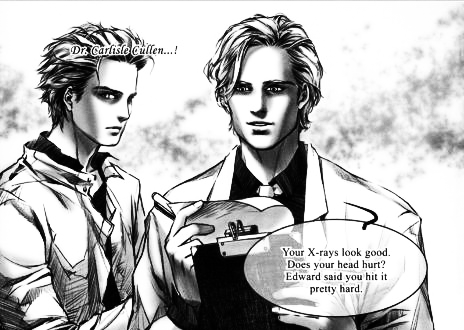 I think the …! says it all, don't you?
Though in all honesty, he is really a place-holder for Alice and/or Rosalie who simply haven't had their due in the graphic novel adaptation as yet.
---
Caroline
Cassidy from Preacher, of course: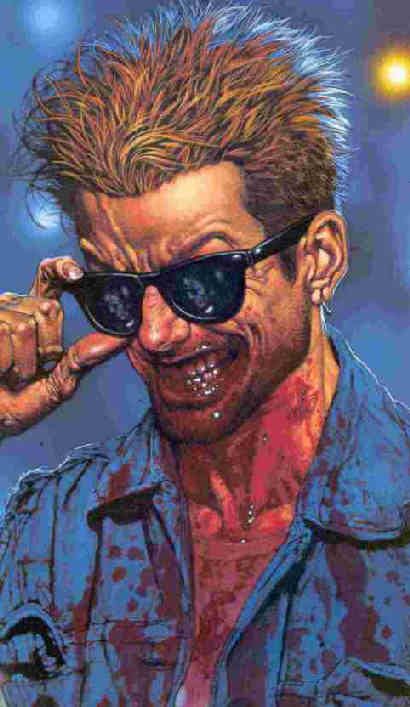 Real vampires don't sparkle, mate.
---
Jennifer
I never thought I would say this, because I remember looking askance at the story when it first popped up in the current incarnation of adjectiveless X-Men, but Jubilee is an awesome vampire. The vampification has made her a bit darker and more dour, but it hasn't dampened her inherent Jubliee-ness, and it's given her story fuel for the first time in far too long, particularly in Kathryn Immonen and Phil Noto's Wolverine and Jubilee miniseries. Whereas other attempts to make her relevant while depowered varied from the unfortunate (New Warriors) to the obnoxious (using her as bait in various Wolverine books), this story has taken the eternally youthful Jubilee and made her truly eternally youthful, forcing her to deal with all of the resulting consequences. It's also given her something in common (the uncontrollable urge to kill) with another of Wolverine's protegees, X-23, and the work Marjorie Liu has done with those two girls and their budding friendship in the X-23 title has been fantastic. While I hope we eventually see sparkle-powered Jubilee in comics once again, I'm happy to ride with this vampire story for the foreseeable future.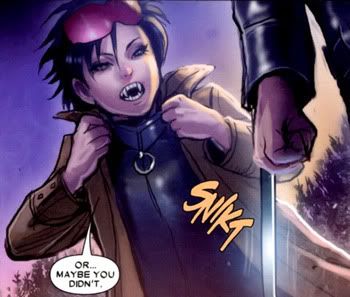 ---
Sigrid
I'm going to go old-school with this. My favorite vampire moment in comics is an old, old issue of Uncanny X-Men in which Storm becomes Dracula's girlfriend. Kitty Pryde is menaced by the dark fiend as well, there's lots of bizarre sexual subtext, everyone monologues what is happening — in short, it's a slightly campy, mostly straight-on Dracula tale. A classic, and I am fond of it.
---
So what about you? Who is your favorite comic book vampire?